Member news: November 2022
Manufacturing co. boosts Arizona economy with opening of optical production facility and new headquarters
Viavi Solutions Inc. announced it has opened its new production facility in Chandler, Arizona. The company has added to U.S. manufacturing capacity as it has grown its presence in the state, including the move of its global headquarters. Since preparations to move its global headquarters from California began in 2021, the company has already made significant contributions to the business and technology community. VIAVI President and CEO, Oleg Khaykin, has been elected to Greater Phoenix Leadership; the company has established a scholarship at the University of Arizona's Wyant College of Optical Sciences, and the company has also contributed to Chandler's reclaimed water program. Read more >>
---
Apple to buy chips from Arizona semiconductor plant, report says
Apple Inc. plans to buy chips from an Arizona semiconductor plant that expects to begin operations in 2024, Bloomberg News reported. Tim Cook, CEO of the tech giant, seemed to refer to the Taiwan Semiconductor Manufacturing Co. fab that's under construction in north Phoenix when he made the remarks during internal meetings in Germany, Bloomberg reported. "We've already made a decision to be buying out of a plant in Arizona, and this plant in Arizona starts up in '24, so we've got about two years ahead of us on that one, maybe a little less," Cook said to employees, which included Apple executives, the news agency reported. Read more >>
---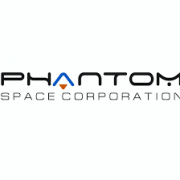 Tucson startup Phantom Space heralds milestone with successful rocket engine test
Tucson-based space rocket maker Phantom Space says it has reached a major milestone in its development with a successful test of its signature rocket system. Using a single Hadley thrust engine from Colorado company Ursa Major Technologies, the Arizona startup's 60-second hot-fire test on Nov. 14 at Spaceport America in New Mexico validated elements of the first and second stages — together called the pathfinder stage — for the company's Daytona Launch system. A hot-fire test is the final systems test and first launch of a flight stage. Read more >>
---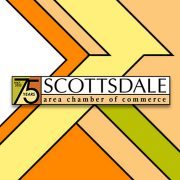 Scottsdale Chamber of Commerce announces 2023 inductees for 28th annual Scottsdale History Hall of Fame
The Past Presidents' Council of the Scottsdale Area Chamber of Commerce today announced the 2023 inductees for the 28th annual Scottsdale History Hall of Fame event to be held Thursday, May 18, 2023. The event honoring individuals, local companies, and non-profit organizations is presented by event sponsor, the Scottsdale Charros. Over the past 28 years, the Chamber has inducted 143 Scottsdale leaders and 29 organizations into the Scottsdale History Hall of Fame. Read more >>
---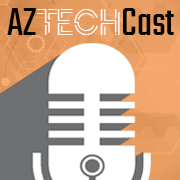 November 2022 TechCast | Successfully Doing Business with the Public Sector
The November 2022 episode of the Arizona Technology Council's AZTechCast podcast featured experts including Ed Jimenez, director, State Procurement Office, State of Arizona; Paul Robles, sales executive, State and Local Government, Google Cloud; and Jennifer Woods, president, Traversant Group. These leaders joined Karen Nowicki, president and owner of Phoenix Business RadioX, and Steve Zylstra, president and CEO of the Arizona Technology Council, in discussing the complex nuances of the public sector's primary motivations and operating models when it comes to procurement. Read more >>
---
The PMO Squad earns Platinum Medallion from U.S. Department of Labor
For the second consecutive year The PMO Squad has received the Platinum Medallion from the US Department of Labor HIRE Vets program. The HIRE Vets Medallion Award is the only federal-level veterans' employment award that recognizes a company or organization's commitment to veteran hiring, retention, and professional development. The PMO Squad is one of only seven Platinum Medallion recipients in the entire state of Arizona. They are proud of their commitment to veterans and will continue to serve them and military spouses as they move forward with supporting their clients. Read more >>
---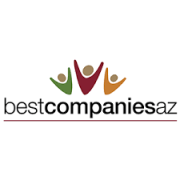 15 unique resume skills to stand out in a sea of candidates, according to BestCompanies AZ
The year 2022 continued the high quit rates that the United States started seeing in the so-called Great Resignation of 2021. Dissatisfied, many employees simply had enough and left for better, higher-paying jobs elsewhere. Although many workers had been scrambling to get any job available when the COVID-19 pandemic struck, people have started looking at employment in a whole new light. Now they're more interested in getting both a job they love that also pays well. A study by Pew Research shows that 60% of the people switching jobs from April 2021 to March 2022 saw an increase in their earnings from the previous year. Read more >>
---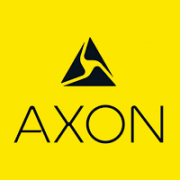 Axon stock surges after company reports Q3 revenue gains
Scottsdale-based Axon Enterprise Inc., a maker of equipment and systems for law enforcement agencies, saw its shares surge Wednesday after reporting record revenue for the third quarter, beating analysts' earnings estimates and forecasting continued momentum. Axon (Nasdaq:AXON) said its revenue was $312 million for Q3, which was 34.5% above the same period last year. Adjusted earnings were 60 cents per share, well over the consensus estimate of 49 cents. In early trading Wednesday, Axon shares were up $20.86, or 14%, to $170.86. Axon's Q3 results were released late Tuesday after the markets had closed. Track the stock here. Read more >> 
---
Semiconductor giant could be planning another $12B investment in Phoenix, reports say
A Wall Street Journal report said Wednesday that chip giant Taiwan Semiconductor Manufacturing Co. could be planning a multibillion-dollar expansion in Phoenix in addition to what's it's already planning to build. TSMC plans to announce in the coming months that it will build a "cutting-edge" semiconductor factory, or fab, north of Phoenix, according to people who spoke with the Wall Street Journal and are familiar with the expansion plans. The investment is also expected to be similar to the initial $12 billion that the company committed to two years ago, the report said. The expanded facility would manufacture 3-nanometer transistors, which the report said are some of the tiniest and lightning-fast currently possible. Read more >>
---
Arizona allocates $100 million to boost semiconductor industry in state
The state of Arizona announced on Friday that it plans to invest $100 million to support the growth of the state's semiconductor industry. The $100 million investment will go towards building a public-private partnership focused on building out Arizona's infrastructure, workforce and research and development for semiconductors, the state said. "Arizona has earned a place as one of the world's leading destinations for chip design, manufacturing and innovation," Gov. Doug Ducey said in a statement. "This funding ensures we make the most of this moment and cement our semiconductor leadership for decades to come." Read more >>
---
Terkel shares 10 reasons why e-waste recycling is important
Why is e-waste recycling important and how does it benefit your business/community? To help you better understand the importance of e-waste recycling, we asked CEOs, founders, and other professionals this question for their best strategies. From preventing contamination to spreading awareness, there are several recommendations that may help you get behind this critical initiative. Here are 10 reasons why these business leaders recycle e-waste. Read more >>
---
How Grand Canyon University keeps its curriculum updated to meet the needs of today's workforce
When it comes to assessing his university's progress as well as its plans for the future, Grand Canyon University President Brian Mueller has a positive outlook on both. In conducting our annual survey for the Phoenix Business Journal's Colleges & Universities list, we offered optional questions to the respondents. Mueller, who is both president of Grand Canyon University and CEO of Grand Canyon Education (Nasdaq: LOPE), provided detailed answers to our questions. Read more >>
---
Qwick unveils all-new brand celebrating the hospitality industry
Qwick, the technology-enabled leader in staffing for hospitality businesses and freelancers, revealed today its completely revamped, industry-centered brand. Exclusively operating in the hospitality industry, the staffing-as-a-service innovator's rebrand now aligns Qwick's look and style with an authentic hospitality experience. Since its founding in 2017, the company has developed a marketplace where restaurants, hotels, event venues, caterers, stadiums, and others can very easily post shifts that Qwick freelancers can pick up. Its proprietary algorithm invites these uniquely talented hospitality professionals to fill shifts that best fit their experience, location, Qwick history, ratings, and more. Read more >>
---
Digital Air Strike awarded and speaking at two industry events showcasing CX tech that solves top automotive challenges
Digital Air Strike, the leading consumer engagement and customer experience (CX) technology company, is sharing proven solutions at Used Car Week and Industry Summit to solve pressing automotive challenges the industry faces. Digital Air Strike provides strategy and technology to acquire and sell inventory, promote trade-ins and buyback offers, and deliver high-quality responses to help over 7,000 clients more effectively respond to consumer inquiries for sales and service. Used inventory is a challenging issue for dealers across the country. Vehicle inventory, especially pre-owned, is one of the dealerships' most significant assets, even with prices declining daily. Digital Air Strike provides the technology to help dealers sell their vehicles and acquire new inventory on top sites where consumers are actively shopping, including Google, Facebook, and Instagram. Read more >>
---
Sprouts partners with DoorDash for grocery delivery
Sprouts Farmers Market (Nasdaq: SFM), the Phoenix-based specialty grocery chain, is the latest supermarket chain to partner with DoorDash Inc. (NYSE: DASH) for grocery delivery and pickup services, the two companies announced. Sprouts will start offering on-demand delivery through DoorDash in Phoenix in November and will roll it out to other major markets in the coming days and weeks. Sprouts has 380 stores in 23 states across the U.S. Sprouts will have more than 20,000 products available to be purchased on the DoorDash platform. Read more >>
---
Chip shortage underscores opportunity to strengthen strategic relationships, says Avnet survey
Following several years of supply chain disruption and uncertainty, engineers are strengthening their reliance on strategic relationships with partners, such as distributors, as they seek to mitigate the complexities of the global components market. The second annual Avnet Insights survey, which keeps a pulse on trends and market forces amid the electronics and components industry, found that engineers and product designers are seeking opportunities to capitalize on the power of partnership to get products to market.
Read more >>
---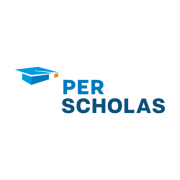 Nonprofit expands to Phoenix to offer free tech training for high-growth IT positions
South Bronx, New York-based Per Scholas is recruiting 180 students for free technical training and professional development programs in metro Phoenix. Since its founding in 1995, the nonprofit has grown to operate 19 locations across the country, said Jaclyn Boyes, managing director for the Per Scholas Phoenix office. She now is recruiting students for IT support and Full Stack Java software courses over the next year. The nonprofit offers free tech training, professional development and employer connections to often-overlooked talent — people of color and females in particular — who are unemployed or underemployed, Boyes said. Read more >>
---
Waymo and Phoenix Sky Harbor partner to offer 'ride-hail' service to downtown Phoenix
Phoenix is the first place Waymo launched a public ride-hail service with no human behind the wheel over two years ago. Waymo is taking the next step by initiating the industry's first-ever paid trips to and from an airport, with an autonomous specialist present for now, at Phoenix Sky Harbor International Airport, starting November 1. Phoenix is the fifth-largest city in the U.S. by population and is one of the fastest growing cities in the country. Phoenix Sky Harbor International Airport is also one of the 10 busiest airports in the world, and human operated ride-hail trips to and from airports are some of the most popular. Waymo sees a big opportunity to deliver a service that riders in the Phoenix area will love. Read more >>
---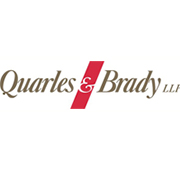 Quarles & Brady law firm names new managing partner for Phoenix office
Quarles & Brady LLP has named Jason Wood as the managing partner of the firm's Phoenix office. Wood, who takes over the job on Nov. 1, succeeds Leonardo Loo, who has been with the firm for just over 11 years and had been the managing partner in Phoenix since October 2018. A partner in the firm's high-profile real estate practice group, Wood had served as group chair for five years until he handed over that responsibility to Erin Wanner this summer. Read more >>
---
Honeywell Aerospace providing component for B-52 bomber's upgrade
Honeywell's Phoenix-based aerospace division announced it has been selected by Boeing to provide a key component on the U.S. Air Force's long-range B-52 bomber as the aircraft is upgraded for a future generation. The deal, which is part of the Commercial Engine Replacement Program, or CERP, calls for Honeywell (Nasdaq: HON) to provide its 36-150 auxiliary power unit (APU), which provides high-pressure air to start the aircraft's main jet engines before departure. Financial details of the project were not disclosed. Read more >>
---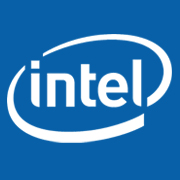 Intel's Mobileye jumps nearly 38% after target-topping IPO
Shares of Mobileye Global Inc. rose by nearly 38% in its return to Wall Street on Wednesday after raising $861 million in an initial public offering that topped its price targets. In one of the biggest IPOs of the year, Intel Corp.'s self-driving technology unit sold 41 million shares at $21 a piece. Mobileye shares rose as high as $29.85 a piece in before closing at $28.907 on Wednesday. The Israel-based company's market capitalization at the end of the day was about $23 billion. While that is more than the $15.3 billion Intel paid for the business in 2017, it is much lower than anticipated earlier this year. Read more >>
---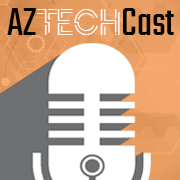 October 2022 TechCast | Historic firsts: Arizona and the James Webb Telescope
The October 2022 episode of the Arizona Technology Council's AZTechCast podcast featured experts including Erik Novak, general manager at 4D Technology; Marcia Rieke, professor of astronomy at the University of Arizona; and Fred Van Milligen, vice president, research and development at VIAVI Solutions. These leaders joined Karen Nowicki, president and owner of Phoenix Business RadioX, and Steve Zylstra, president and CEO of the Arizona Technology Council, in discussing the nearly insurmountable challenges they faced, the exciting innovations developed and the cosmic collaborations that led to the most successful space telescope ever launched. Read more >>
---
Register for the Council's upcoming Phoenix and Tucson tech events and Optics Valley optics + photonics events.
---