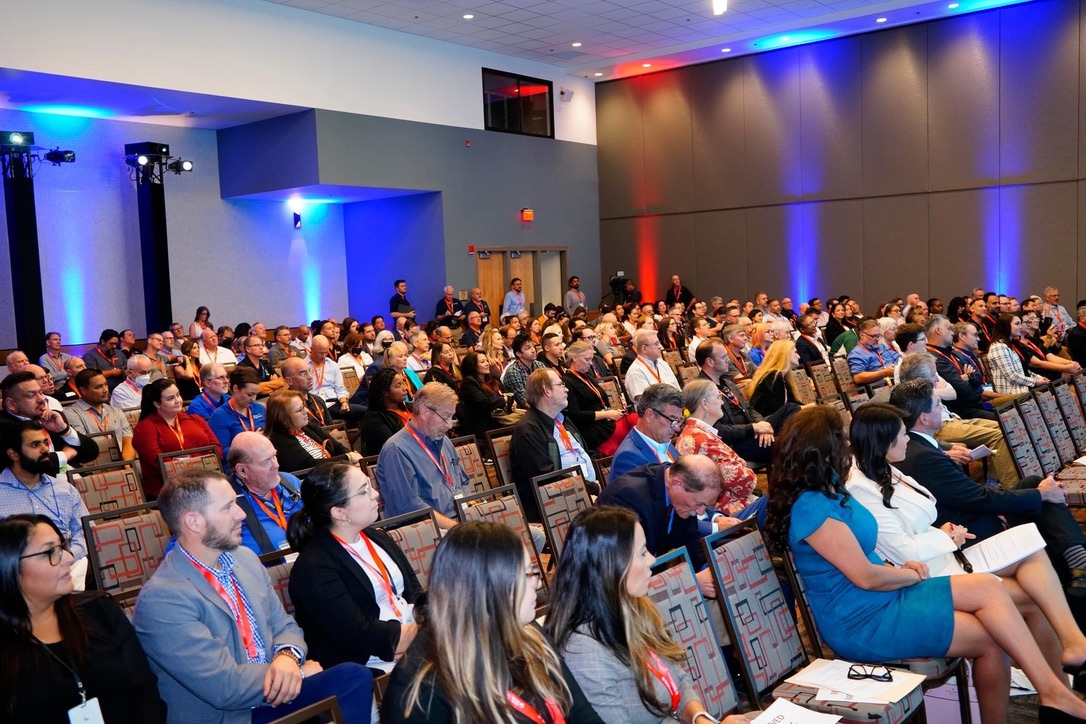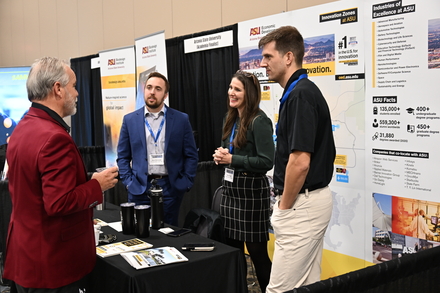 The Council was created in 2002 after the Arizona High Technology Industry Cluster merged with the Arizona Software and Internet Association. In 2008, the Council added an office in Tucson after consolidating the Aerospace, Manufacturing and Information Technology (AMIT) clusters of Southern Arizona into the Council. 
As Arizona's premier networking and trade association for science and technology companies, the Arizona Technology Council is the driving force behind making the Grand Canyon State the fastest-growing technology hub in the nation, connecting and empowering Arizona's community of innovation.
More than 750 of Arizona's most cutting-edge technology companies are members of the Council, ranging in size from early-stage startups to larger corporations that are household names. To support their growth, the Council hosts approximately 100 virtual and in-person events, educational forums and conferences annually focused on topics like cybersecurity, med-tech, artificial intelligence and far more that convene industry movers and shakers.
The Council also advocates for a technology-based, pro-growth and business-focused agenda at the federal, state and local levels. In the years to come, the Council will be supporting legislative action that supports creating an equitable statewide STEM ecosystem, advancing clean energy initiatives, funding education and a variety of other pressing issues that are critical for Arizona's economic growth and development.
Finally, member companies have access to a variety of member perks like an association health care plan, a multiple-employer 401(k) plan, discounted tuition for degree programs at certain in-state educational institutions and much more.
Mission
To empower innovators who drive impact that positively transforms the world.
Vision
To advance Arizona as a preferred technology ecosystem for purpose-driven innovators globally.
Purpose
To catalyze technology innovators that are accelerating Arizona's global impact in a big way.
The Council's commitment to

Diversity, Equity & Inclusion (DEI)
Diversity, equity and inclusion is more than just joining a trending conversation about equal access. It is about listening, being action-oriented and addressing the deep divides and biases that workplaces simply cannot ignore.
At the Arizona Technology Council, we are dedicated to creating a sense of belonging for all our employees and member organizations. We strive to create a physical environment, culture and dialogue of engagement where our community members feel included and valued. 
We know those who are recognized and appreciated for their uniqueness feel more motivated, are more productive and contribute significantly to critical community-building initiatives.
We also are committed to building and nurturing a culture where inclusiveness is not an initiative but an undeniable instinct. Here, we instill a deep sense of pride, passion and belonging that transcends any job description, company department, race, ethnicity, sexual orientation, gender identity, veteran status, age, disability, language or country of origin. We are unified in our commitment to make Arizona a more innovative, business-friendly and mighty economic powerhouse that sets a precedent regionally, nationally and globally.
We know through experience that the Council is made stronger by a diversity of identities, ideas, perspectives and backgrounds. By prioritizing diversity, equity and inclusion, the Council has created a more robust and creative work environment that delivers superior results. This work is a journey, not a destination. But we remain committed to asking questions, actively listening, engaging in difficult conversations and advocating for our diverse community members.
In addition, we respectfully acknowledge that Council offices are located on the land and territories of Indigenous peoples. Today, Arizona is home to 22 federally recognized tribes. We acknowledge these nations' sovereignty and strive to build long-term sustainable relationships with Indigenous communities through ongoing education, partnerships and community service.
Follow us on social media to stay up-to-date on the latest
Arizona technology news