Axon stock surges after company reports Q3 revenue gains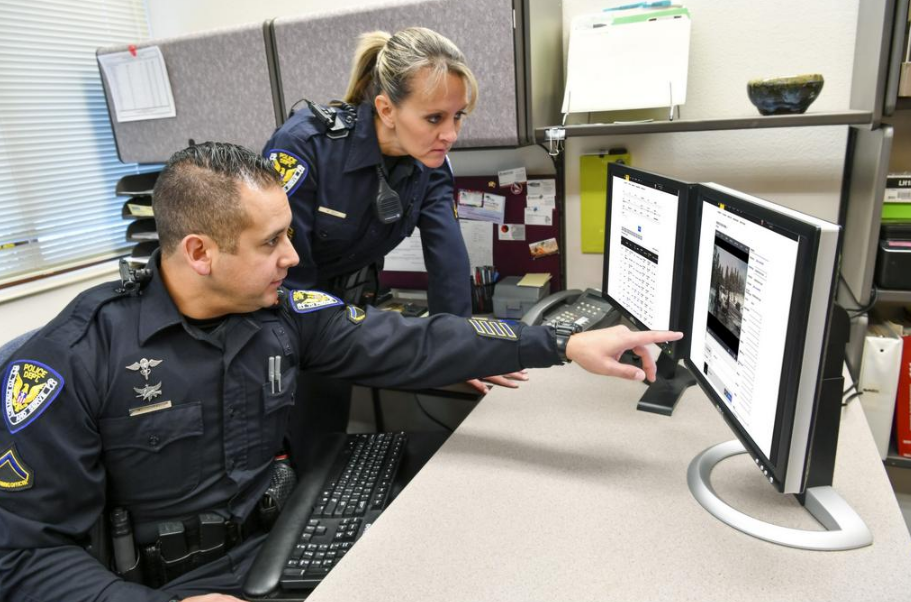 Scottsdale-based Axon Enterprise Inc., a maker of equipment and systems for law enforcement agencies, saw its shares surge Wednesday after reporting record revenue for the third quarter, beating analysts' earnings estimates and forecasting continued momentum.
Axon (Nasdaq:AXON) said its revenue was $312 million for Q3, which was 34.5% above the same period last year. Adjusted earnings were 60 cents per share, well over the consensus estimate of 49 cents.
In early trading Wednesday, Axon shares were up $20.86, or 14%, to $170.86. Axon's Q3 results were released late Tuesday after the markets had closed. Track the stock here.
The company pointed to growth of its software-as-a-service Axon Cloud product as a key factor in its Q3 growth. That division saw its revenue go up 51%, and Axon said its most expensive integrated bundle of services — which includes the Taser 7 and Axon Body 3 camera for each law enforcement officer in a police department, along with a full suite of software features.
"Our demand backdrop remains robust and we have tremendous confidence in our sustainability of pipeline, which is supported by our mission-critical product offerings and long-term contracts," the company said in a letter to shareholders filed with federal regulators. "Importantly, our highly recurring, stable business model benefits our company as well as our customers, who see us as their trusted technology partner."
The company said that even with its growth — domestic business was up 37% — its top bundle has only reached 15% of its potential, which means "our domestic business enjoys wide runway for continued growth," the letter said.
Expectations for full-year 2022 revenue were also up, with Axon's guidance rising to somewhere between $1.15 billion and $1.16 billion, up from its earlier guidance that topped out at $1.12 billion and the consensus of $1.11 billion.
In September, Axon named Brittany Bagley as chief financial officer and chief business officer. Bagley started in late September. In the Q3 report the company said Bagley has "hit the ground running over the past 40 days."
Axon also continues to designate funds for the planned expansion of its Scottsdale campus. The company lowered the expected amount of capital expenditures by roughly $10 million, but it said expectations for investments into its campus remain unchanged at less than $25 million.
---
Register for the Council's upcoming Phoenix and Tucson tech events and Optics Valley optics + photonics events.
---