TechTalk eNews: July 2023
Scottsdale content creation startup Terkel 

rebrands to Featured

WebPT 

unveils communication platform for rehab therapy businesses

Raytheon 

to open new engineering design facility at SkySong

Botco.ai 

named recipient of Google for Startups Latino Founders Fund

Keap 

to host Let's Grow Summit for entrepreneurs in November

ASU

, Applied Materials establishing semiconductor research and development center in Tempe

Waymo 

adds 45 square miles of driverless ride-hailing service in Phoenix

Center for the Future of Arizona 

names Francis as board chair

Cole Technologies 

announces launch of NextGen solution

Scottsdale Area Chamber of Commerce 

proudly appoints seven new members to rising young professionals board of directors

Intero Digital 

guest blog: What is social media marketing and how does it help your business?

University of Advancing Technology 

guest blog: ChatGPT and AI: Moral quandaries of emerging technologies

element14 and Hackster, two Avnet 

communities, launch Design Challenge to improve Little Free Libraries

Pima County 

awarded grant to increase broadband's reach

Applied Energetics

, Tucson-based laser and optical technology developer, looks to scale with headquarters expansion

Renren Inc. 

rebrands, begins trading under new NYSE ticker symbol

Submit your award nominations for the Governor's Celebration of Innovation by Friday, August 18 to celebrate AZ leaders.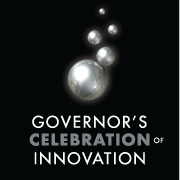 Award nominations for the 2023 Governor's Celebration of Innovation are now open and will remain open until Friday, August 18. Don't miss this opportunity to recognize and honor Arizona's best in the following categories: Innovator of the Year: Academia, Innovator of the Year: Large Company, Innovator of the Year: Small Company, Innovator of the Year: Start-Up, Business Transformational Leadership Award, Ed Denison Business Leader of the Year.
Download nomination forms and email them to [email protected] by Friday, August 18. Learn more >>
---
Learn about Tech Launch Arizona's mission to make a better world through UArizona innovation at this August after5.
On Wednesday, August 23, the Council is partnering with Tech Launch Arizona to host a Tucson after5 Tech Mixer. Attendees will learn how to engage in Tech Launch Arizona's Commercialization Network and Entrepreneur-in-Residence program. This event is perfect for those interested in opportunities with the local start-up ecosystem!
---
Save the date for the Council's August after5 Tech Mixer at 10 to 1 Public Relations in Scottsdale on August 24.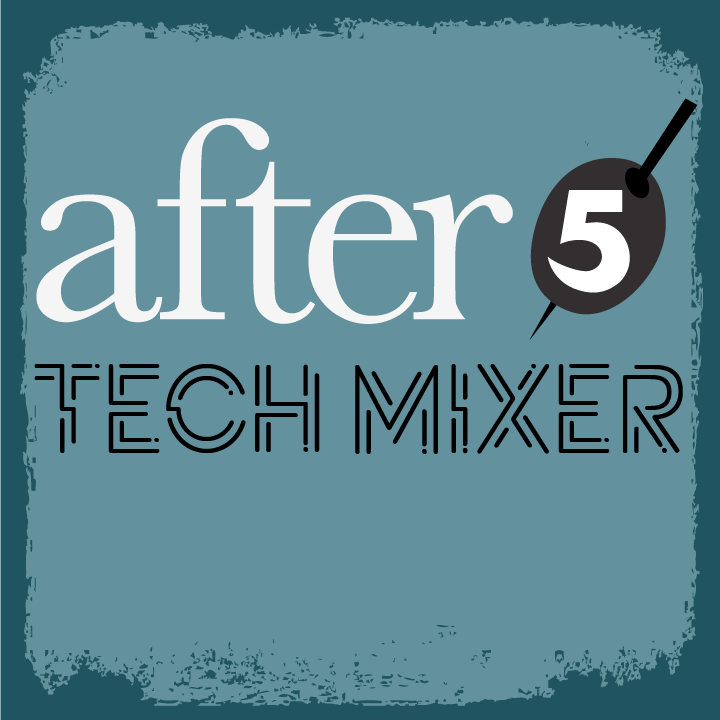 Optics Valley is home to more than 100 optics, photonics and astronomy companies of all sizes and specialties. The Council's summer 2023 edition of TechConnect Magazine sheds light on a handful of the leaders shaping the industry's future. 
---
Check out AZTC's latest edition of TechConnect Magazine on optics & photonics.
On June 21, a group of elected officials, business leaders (including the Council) and clean energy experts held a press conference highlighting new historic federal clean energy investments.
---
ASU VP elected to the Council's board of directors
The Council is excited to announce that it has appointed Grace O'Sullivan, vice president of Corporate Engagement and Partnerships at ASU, to its board of directors to serve a three-year term. 
---
Tech industry, university leaders discuss workforce challenges with Sen. Sinema
On July 17, the Council arranged for a group of tech industry and community college leaders to meet with Senator Sinema at Benchmark to discuss how Arizona can best meet rising demand for skilled workers. 
---
My View: Battery industry promises to supercharge Arizona economy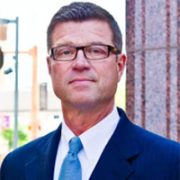 Between the state's growing electric vehicle industry and the incentives promised by the Inflation Reduction Act, batteries are poised to power Arizona's future. Find out what Council President and CEO, Steve Zylstra, has to say. 
---
Council's Q1 2023 Impact Report shows surge in semiconductor manufacturing in overall tech job market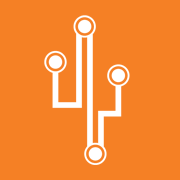 Did you know that the state's semiconductor manufacturing industry employs more than 24,000 Arizonans? Learn more about other key takeaways from the Council's Q1 2023 AZ Tech Industry Impact Report. 
---

The Council's Political Action Committee advocates for tech companies at the local, state and federal level, vets political candidates and endorses those with track records in supporting pro-tech legislation. Support the PAC to take a stand for technology and bolstering Arizona's economic recovery.

---
Full Swing Studios is your go-to for video, podcasting and photo production needs.

Full Swing Studios is a dynamic video, podcast and photo production company that is dedicated to delivering powerful and engaging storytelling experiences.
Whether you're looking for a video to promote your business, a podcast to inspire your viewers or listeners or a photo session to capture a special memory, Full Swing Studios offers solutions that don't break the bank.
---
Award nominations for the Southern Arizona Tech + Business Expo on October 18 are now open!
The Council will be hosting its 11th annual Southern Arizona Tech + Business Expo on Wednesday, October 18 at the Tucson Convention Center. While you're registering, don't forget to nominate someone outstanding in the below categories: Innovation Leader of the Year, Manufacturer of the Year, Startup of the Year, Environmental, Sustainability and Governance Award, and Southern AZ Member Organization of the Year.
Award nominations are due Friday, September 1. If you're interested in sponsoring the Expo or reserving an exhibitor booth for your organization, please email Jamie Neilson at [email protected].
---
Optics Valley is excited to present their next Technical Series on Wednesday, September 6 with NP Photonics.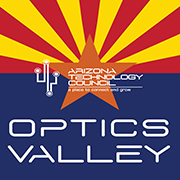 At the next Optics Valley Technical Series event on Wednesday, September 6, Dr. Mehmetcan Akbulut, director at NP Photonics, Inc., will present about high power and high energy fiber lasers for doppler LiDAR and sensing. NP Photonics is an American owned and operated fiber laser, amplifier and specialty glass manufacturer with over 25 years of operations.
---
Registration is now open for the Council's Smart City + IoT Conference on Thursday, September 19.
Registration is now open for the Council's seventh annual Smart City + Internet of Things (IoT) Conference on Thursday, September 19 at ASU's SkySong Innovation Center! This conference will convene some of Arizona's most innovative organizations for a conversation around how to build more resilient, sustainable and future-proof cities. Bring a few colleagues and save your seats today!
---

Arizona holds steady in nation's top 10 for solar industry jobs
Australian companies Evie Networks, TCRT pick AZ for North American HQs
Phoenix Sky Harbor to receive $20 million for solar parking structures
Nikola partners with Albuquerque-based BayoTech for hydrogen transport, offtake
ASU seeks a new kind of battery solutions for electric vehicles
After lull in climate action, Arizona joins group of states and territories pushing for changes
'We want the view to be breathtaking, not the emissions': New buses coming at Grand Canyon
VP Kamala Harris discusses climate change, water crisis during Arizona visit
EV company co-led by Nelson Mandela's granddaughter eyes Phoenix for potential HQ
Solar module manufacturer expanding Valley production after signing two agreements
Greater Phoenix ranks among top 10 in U.S. for sustainability
Electric vehicle company Nxu bolsters East Valley presence with new HQ lease
---
2023 PLATINUM SPONSORS
---
2023 VISIONARY & CONTRIBUTING SPONSORS
AGM Precision Machining | Alliance Bank | APS | AudioEye | Blue Canoe Marketing | Caterpillar | cStor | Full Swing Studios | Involta | Keap | Meta | Metz & Associates PLLC | Michael Beach Consulting | MSS Business Transformation Advisory | Pacific Office Automation | Pima Community College | Qwick | Rincon Research | Solugenix | Sun Corridor Inc. | Tech Parks Arizona | Waymo
---
---
Register for the Council's upcoming Phoenix and Tucson tech events and Optics Valley optics + photonics events.
---