SRP to add 100MW of new battery storage to grid in Coolidge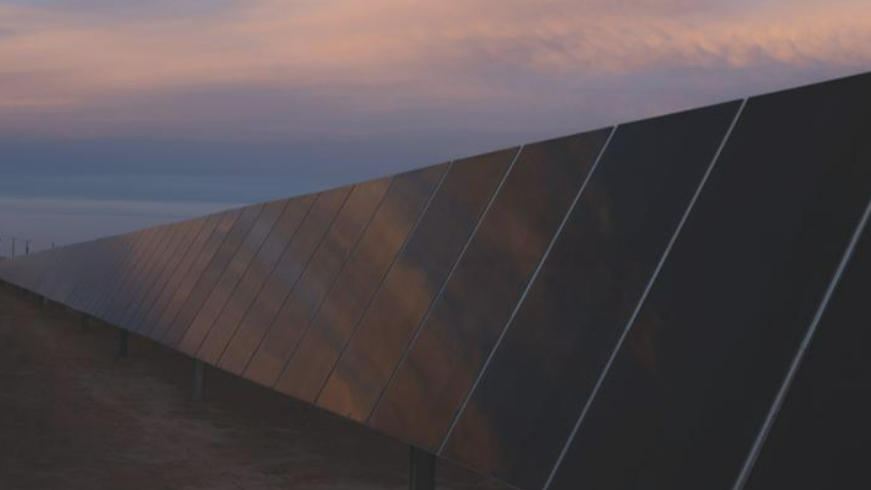 Salt River Project, the second largest utility provider in Arizona, announced that it would add 100 megawatts of battery storage to its Saint Solar facility in Coolidge, about 60 miles south of Phoenix in Pinal County.
SRP is working with Florida's NextEra Energy (NYSE: NEE) to add battery storage to the existing 100 MW solar plant. A NextEra subsidiary already owns and operates the Saint Solar facility.
The new storage capacity is expected to come online in June 2023 and provide four hours of renewable energy to SRP customers. The forthcoming NextEra Energy storage project brings SRP's battery storage commitment to nearly 500 MW by next year.
Large-scale battery storage projects like this are essential in Arizona's transition away from fossil fuels and toward clean energy. Renewable energy generally needs to be held in reserve before it's deployed; For example, solar power that is gathered during the day needs to be stored until energy demand spikes in the evening when people return from school and work.
"The early deployment of large-scale battery storage systems will help us acquire operational experience with this new technology that will play a critical role in decarbonizing the power system," Kelly Barr, SRP's chief strategy of corporate services and sustainability executive, said in a statement released on Jan. 10.
Recently, North Carolina-based Strata Clean Energy told the Business Journal that it will add 400 MW of storage to the APS grid, the first battery storage facility in the city of Phoenix. The Statra battery site is expected to come online in 2024.
SRP and APS are working to expand battery storage on their grids, but SRP has made more progress so far. APS has just 10 MW of storage on its grid now, a far cry from the 850 MW it previously said it would add by 2025.
SRP opened the largest stand alone battery storage facility in the state, a 25 MW battery in Peoria, last September. This storage facility is located at the Bolster Substation, near the Agua Fria Generating Station. The project uses Tesla Megapack batteries and is capable of powering about 5,600 homes over the course of four hours. 
Additional SRP projects
In sunny Arizona the clean energy transition largely depends on solar energy. SRP wants to put 2,025 MW of solar output on its grid by 2025 and it's already more than 60% of the way there. But as solar generation grows, so too must battery storage capacity.
NextEra and SRP are also working together on two other projects in Arizona. The Sonoran Energy Center, a massive clean energy project getting underway in Buckeye, is expected to be the largest solar-charged battery in the state, with an approximately 260 MW solar system with the ability to charge a 1 gigawatt-hour energy storage system. 
The other SRP-NextEra project is called the Storey Energy Center. SRP is contracted for the output from the 88 MW solar and battery system at this site, which will be built in the city of Coolidge. Both Storey and the Sonoran Energy Center will be operated by subsidiaries of NextEra Energy and both are expected to be operational by June 2023.
SRP is also contracted for power output from Pinal Central Energy Center, which has a 20 MW solar plant and 10 MW battery system, as well as the Dorman battery storage system, a 10 MW standalone battery in Chandler.
SRP drew plenty of scrutiny when it shut down the Navajo Generation station in 2019, which was one of the largest coal-fired power plants in the Southwest. 
Decommissioning fossil fuel generation is key to combating climate change, but the loss of the station has had a drastic impact on the surrounding Native American community; Hopi reports losing 85% of its revenue after the plant shut down.
---
Register for the Council's upcoming Phoenix and Tucson tech events and Optics Valley optics + photonics events.
---