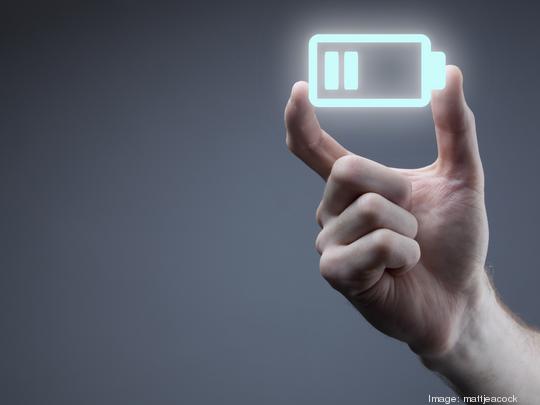 Phoenix-based conglomerate Alpine 4 Holdings Inc. is now a player in lithium-graphene battery manufacturing and design with the acquisition of a pioneering company in that business.
Alpine 4 (Nasdaq: ALPP) acquired ElecJet/Real Graphene, or ElecJet, a company that Alpine 4 CEO Kent Wilson said he began working with earlier this year to develop a battery for a drone that Alpine 4 hopes to build.
Wilson said the two companies realized that ElecJet would see more business opportunities as an Alpine 4 subsidiary and that their collaboration would yield an opportunity to market a new battery solution in the electric vehicle sector.
The addition of graphene to pure lithium batteries, which are the current standard for electric vehicles, allows for increased charging speeds and extended battery life because graphene reduces heat and electricity conduction resistance.
Wilson said batteries produced by ElecJet will be able to charge five to eight times faster than the three primary battery cell types being used by electric vehicle makers such as Tesla, Rivian and Lucid. He also said it avoids the kind of damage to battery cells that repeated DC charging currently can do.
"This will bring the feasibility of vehicles that use our graphene batteries in line with the time it takes to fill a conventional vehicle with gas," Wilson said in a statement. "We feel this is the game-changer for the EV market as well as other various commercial applications."
Financial details of the acquisition were not disclosed.
Earlier merger
ElecJet itself was born out of a combination earlier this year of Real Graphene, which had developed a body of intellectual property in graphene, and ElecJet, which had developed power system and charging hardware.
ElecJet CEO Samuel Gong said the promise of graphene has been a long time coming and that there has been a history of hype and disappointing products and companies connected with it. But he pointed out that his company is already selling fast-charging graphene battery power banks directly to consumers.
"We're here to show that graphene batteries are not the future, but the here and now," he said in a statement.
Alpine 4 and ElecJet said they are working with the state of Indiana on the possibility of converting ElecJet's facility into a battery production plant, bringing graphene battery manufacturing to the U.S.
The acquisition comes just over a month after Alpine 4 uplisted from OTC markets to the Nasdaq and acquired drone mapping software company Identified Technologies.
Also, in late November Alpine 4 said it had entered into agreements with institutional investors to sell $24 million of company stock. At the time, the news sent the company's share price downward. It has continued to slide since then, and at Tuesday's market close, shares were down 17 cents, or 6.72% at $2.36. Track the stock here.
---
Visit www.aztechcouncil.org/tech-events to view all of the Council's upcoming virtual tech networking opportunities, engaging virtual tech events and in-person tech events.
---