Peoria startup Promineo is building accessible pathways toward tech jobs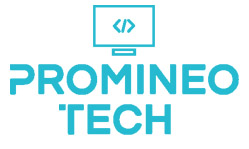 Promineo Tech, a Peoria-based education-as-a-service startup, is working to bring more people into tech, especially those eager to learn.
"I launched Promineo Tech and that was me finding a handful of people who wanted to learn software development and teaching them in my living room and helping them get jobs," Nick Suwyn, the company's founder and president, said. "The whole mission was propelled by making a better experience but making it affordable and accessible."
Promineo Tech was started in 2018 and now has a headcount of nearly 40, including 12 employees and several contractors. The company partners with higher education institutions — mainly community colleges — and runs coding bootcamps for students.
In addition to teaching people how to code, Promineo works with hiring managers to help get its graduates into internships and full time jobs once they complete their coursework.
The company currently has classes for backend development, frontend development and data engineering at 30 partner schools across the country. Program prices vary from college to college, but in general a Promineo Tech course costs between $3,500 and $4,000.
The low cost is a point of pride for Promineo, yet the company was recently named in a Student Borrower Protection Center report published in June that listed Promineo among companies allegedly pushing predatory lending products.
Suwyn said the company took the report seriously, but it has not changed any of its policies after the report's release. Promineo worked with New York City-based Credit Climb to finance tuition before the report was released and continues to now. Promineo also penned a blog post rebutting claims made in the report. 
"It's some of the most affordable education out there," Suwyn said of Promineo's tuition rates and borrowing costs.
Funding boost
In July Promineo completed a $900,000 capital raise, though Suwyn said he hesitated to even call it a seed round.
"We really just needed a capital infusion to expand marketing," he said.
The company initially set out to raise between $300,000 and $600,000, but altogether, interested parties were willing to invest more than $3 million in Promineo. Suwyn said that even though they didn't take a larger investment, it was powerful to see so much interest from investors.
"I think that was the best thing that came out of it," he said. The money is great, right? We can use the money and it can help us reach a lot more students to help them, but it was very validating."
The funding was led by a local private investor with participation from other investors outside of Arizona.
Moving on up
The Covid-19 pandemic has inspired some to quit their jobs and seek out new means of making a living, in what has come to be known as the Great Resignation. 
At Promineo, recent students have come from working in warehouses, in the service industry or in hospitality with the hopes of learning to code and finding a tech job they like better.
And their moves are coming at the right time; Promineo has also heard from employers that there is a need for junior and mid-level software developers, since top talent generally leaves for bigger paychecks at other companies.
Promineo courses generally run about 20 hours a week for at least 18 weeks and the material is mostly asynchronous so people can learn on their own schedules. 
"The goal isn't to be elitist and say, 'Only the people who can quit their jobs and come full time can break into the industry,'" Suwyn said.
Suwyn knows first hand the importance of having a little flexibility in the schedule to make room for things you're passionate about: He picked up skateboarding as a new hobby during the pandemic.
---
Visit www.aztechcouncil.org/tech-events to view all of the Council's upcoming virtual tech networking opportunities, engaging virtual tech events and in-person tech events.
---