Qwick names company's first chief people officer as rapid growth continues; Digital Air Strike co-founder/CEO named Titan 100 top CEO; UArizona Center for Innovation announces startup sponsorship opportunity with Startup Tucson; Republic Services employees sweep NWRA's 2022 Driver of the Year Awards for second year in a row; Panasonic to spin out public company centered on Scottsdale's Blue Yonder; Waymo opens autonomous service to select Phoenix passengers; Arizona's Phantom Space to buy hundreds of rocket engines from Colorado manufacturer; Emerge names Cameron Ramsdell chief operations officer; ASU, Salesforce's Trailhead Academy join forces to close the digital skills gap; Meta expands plans for proposed large-scale Mesa data center; Banner Health invests in Atlas Healthcare Partners; Paradise Valley Community College names new president; Arizona Hispanic Chamber names 2022 Business Awards winners; Lumen to deliver 30 gigabit Ethernet speeds to more than 40 markets nationwide; meet Guy Labine, new CEO of Arizona Science Center; Raytheon investing in and collaborating with hybrid propulsion company; NAU to provide tuition-free education for some students next year; Data Sales Co. proudly announces start of its 50th year in business; and Honeywell chosen to provide more parts for potential next-generation Army helicopter. Read the complete update >>

Tune in to the Council's next TechCast episode TODAY, May 27 from 1:00-2:00pm MST on Phoenix Business RadioX.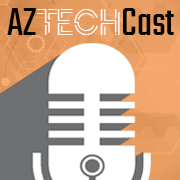 With an estimated 269 people moving to Arizona each day, the demand for affordable rental and housing inventory is skyrocketing. Join the Council today, May 27 from 1:00-2:00pm to hear a group of leaders from Stackhouse, ApostleTech and Habitat for Humanity Central Arizona reflect on the role technology plays in addressing barriers in the real estate industry. Hosted by Phoenix Business RadioX, this is one podcast episode you won't want to miss!
---
Please join the Council on Tuesday, June 21 for our sixth annual MedTech Conference at Venue 8600 in Scottsdale.
MedTech developed at a rapid pace over the past two years. There is no better time than now to stop and take a closer look at what will be needed to sustain the continued growth of innovative medical technologies through the lens of capacity.
---
Introducing AZTC's 2021 Annual Report: Resurgence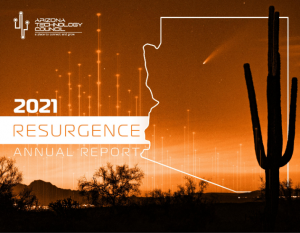 The Council is proud to present its 2021 Annual Report, designed by Ideas Collide. Centered on "resurgence," this report highlights how Arizona's economy and technology ecosystem are coming back to life and thriving like never before.

---
Note from the president & CEO: Offer a 401(k) plan to attract and retain top talent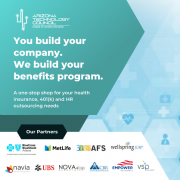 In today's job market, it is important to offer a benefits package that attracts and retains top-tier technology talent. That's why AZTC partnered with Empower Retirement and UBS Institutional Consulting Group to offer members exclusive access to our 401(k) Multiple Employer Plan.

---
AZTC and local technology leaders meet with Senator Sinema for clean-energy business roundtable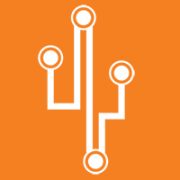 The Council, along with local technology leaders from companies like Lucid Motors and KORE Power, met with Sen. Sinema on May 13 for a clean-energy business roundtable at the senator's office in central Phoenix.
---
My View: Innovative Arizona program levels playing field for diverse hiring in tech sector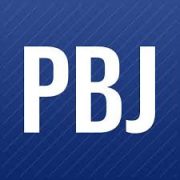 InclusionAZ is enhancing the vibrancy of Arizona's technology ecosystem by imploring employers to provide fair hiring opportunities that attract diverse talent. Learn how the Council's partnership with FairHire can help remove hiring bias.
---
Honeywell and Raytheon executives elected to the Council's board of directors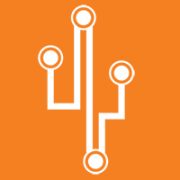 The Council has appointed Kurt M. VandenBussche of Honeywell and Ivonne May of Raytheon Technologies to its board of directors. The current board consists of 36 members representing a diverse set of organizations.
---
Clean energy: The key to a better economy for Arizona
Flip to pages 58-59 of the May 2022 issue of Green Living AZ to see why Council President and CEO Steve Zylstra says AZ can lead the transition to a clean-energy economy and end America's dependence on foreign oil.
---

The Council's Political Action Committee advocates for tech companies at the local, state and federal level, vets political candidates and endorses those with track records in supporting pro-tech legislation. Support the PAC to take a stand for technology and bolstering Arizona's economic recovery.  
---
On June 9, learn how high-tech apprenticeships can help your organization fill open cyber/IT roles.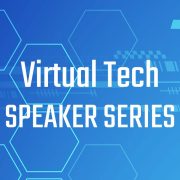 Panelists from Salt River Project, Amazon Web Services, Total Quality Logistics and IBM will share how they have used high-tech apprenticeships to fill open software developer, cybersecurity analyst and IT business analyst roles. You'll walk away with plenty of resources to start leveraging apprenticeships to expand your talent development and acquisition strategies.
---
Register for our next Tech Inclusion Forum on Wednesday, June 22 to hear from Max Chan, chief information officer at Avnet.
Sponsored by Benchmark, the Council's upcoming Tech Inclusion Forum on Wednesday, June 22 will provide an upfront and personal glimpse into how Diversity, Equity and Inclusion has influenced Chan's journey and prepared him for his current C-suite role at the largest public company headquartered in Arizona.
---
Sign up for the Council's speed mentoring event in Tucson on June 24 to network and form authentic mentorship connections.
At AZTC's next Women in the Workforce event, we are lining up mentors for speed mentoring sessions so you can ask questions and get to know each mentor. Interested mentees can use this time to get advice from experienced professionals from various backgrounds — and maybe you'll meet your new mentor!
---

Li-Cycle opens lithium-ion battery recycling facility in Gilbert; APS names new president and splits top leadership roles; Nikola beats Q1 earnings estimates with surprise boost from trailer sales; Atlis Motor Vehicles to list on NASDAQ; Phoenix businesses can receive loans to conserve water in their buildings; four Arizona energy providers and the state's three public universities form a new coalition; officials seek answers for 'uncertain' energy future; these are the candidates running for the Arizona Corporation Commission; Colorado River water shortage caused by climate change will require Phoenix and Phoenicians to adapt; Arizona utilities warn of blackouts in summers ahead; materials matter in combating climate change; Phoenix-based renewable energy company acquires Boston solar installer; Mesa-based startup Halee Solar is coming to a rooftop near you; and Lucid has a deal to sell up to 100,000 electric vehicles. Read the full report >>
---
2022 PLATINUM SPONSORS
---
2022 VISIONARY & CONTRIBUTING SPONSORS
AGM Container Controls  |  Alliance Bank  |  Arizona Public Service  |  AudioEye  |  Blue Canoe Marketing | BlueYonder  | Caterpillar | cStor  |  Encora  |  Involta  |  Keap  | Meta | Metz & Associates PLLC | Michael Beach Consulting | MSS Business Transformation Advisory | Pacific Office Automation  |  Pima Community College  | Qwick | Rincon Research | Solugenix | Sun Corridor Inc. | Tech Parks Arizona | Waymo
---
---
Register for the Council's upcoming Phoenix and Tucson tech events and Optics Valley optics + photonics events.
---