Statement from the Arizona Technology Council on the Inflation Reduction Act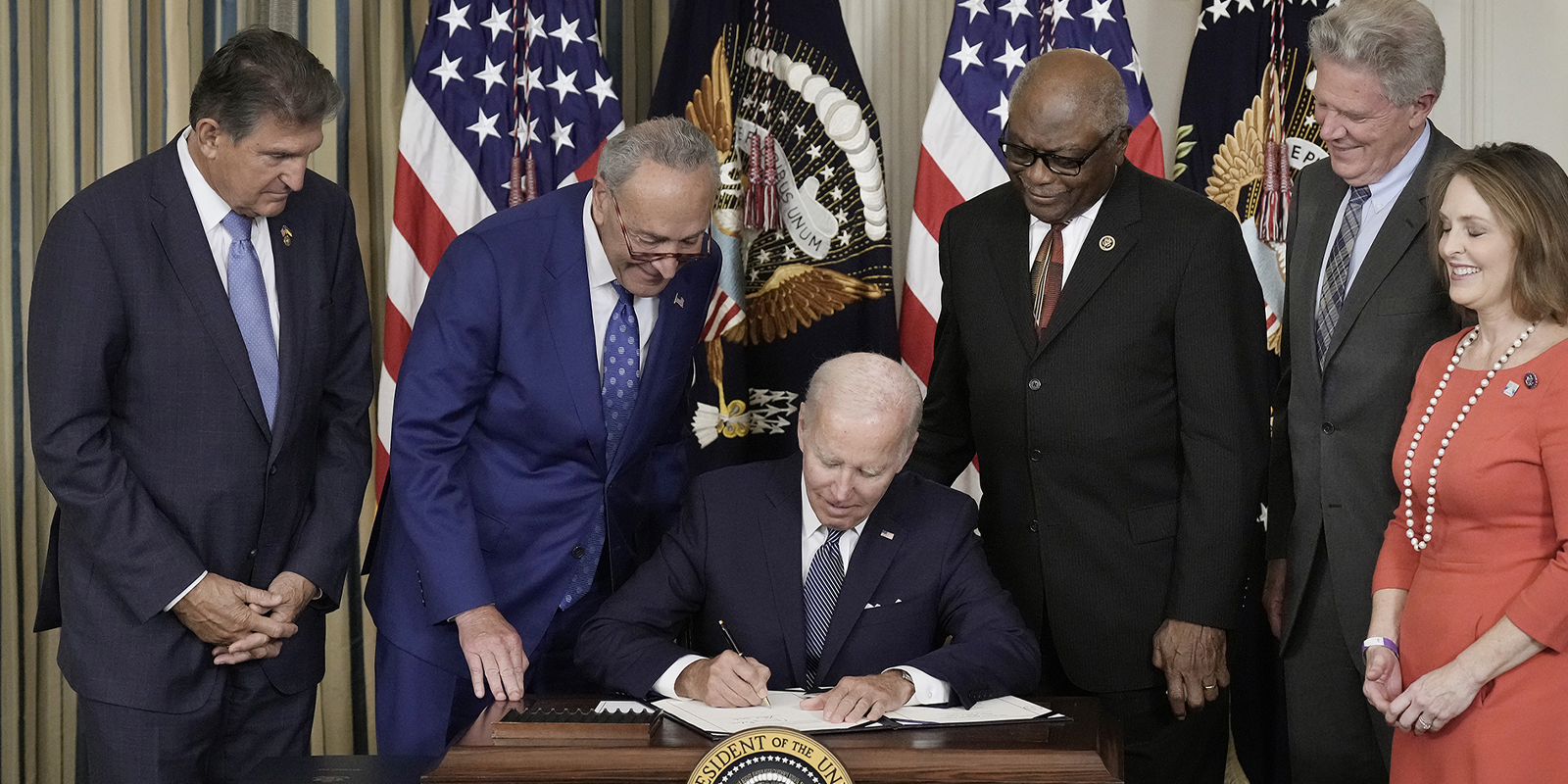 The Arizona Technology Council commends Congress, particularly Arizona democrats under Sen. Kyrsten Sinema's leadership, for working together to pass the Inflation Reduction Act signed into law by President Joe Biden on August 16. The new law provides tremendous opportunities for clean energy innovation that align with the work that the Council, its members and its partners in the technology and economic development ecosystem have done to create high-paying jobs, protect our environment and grow Arizona's economy.
"Addressing climate change is a challenge we all face together, and the Inflation Reduction Act represents a major step in the right direction," said Steven G. Zylstra, president and CEO, Arizona Technology Council and SciTech Institute. "Not only will clean energy innovation create a safer environment and provide gainful employment to thousands of Arizonans, it will also pave the way for Arizona to grow its clean energy leadership on a national and international scale. This substantial legislation is hopefully only the beginning. In the meantime, the Council will continue its commitment to be an advocate for clean energy investments that can make the world a better place for generations to come."
About the Arizona Technology Council
The Arizona Technology Council is Arizona's premier trade association for science and technology companies. Recognized as having a diverse professional business community, Council members work towards furthering the advancement of technology in Arizona through leadership, education, legislation and social action. The Council offers numerous events, educational forums and business conferences that bring together leaders, visionaries and community members to make an impact on the technology industry. These interactions contribute to the Council's culture of growing member businesses and transforming technology in Arizona. To become a member or to learn more about the Arizona Technology Council, please visit www.aztechcouncil.org.
---
Register for the Council's upcoming Phoenix and Tucson tech events and Optics Valley optics + photonics events.
---