Most influential women: Karla Morales, Arizona Technology Council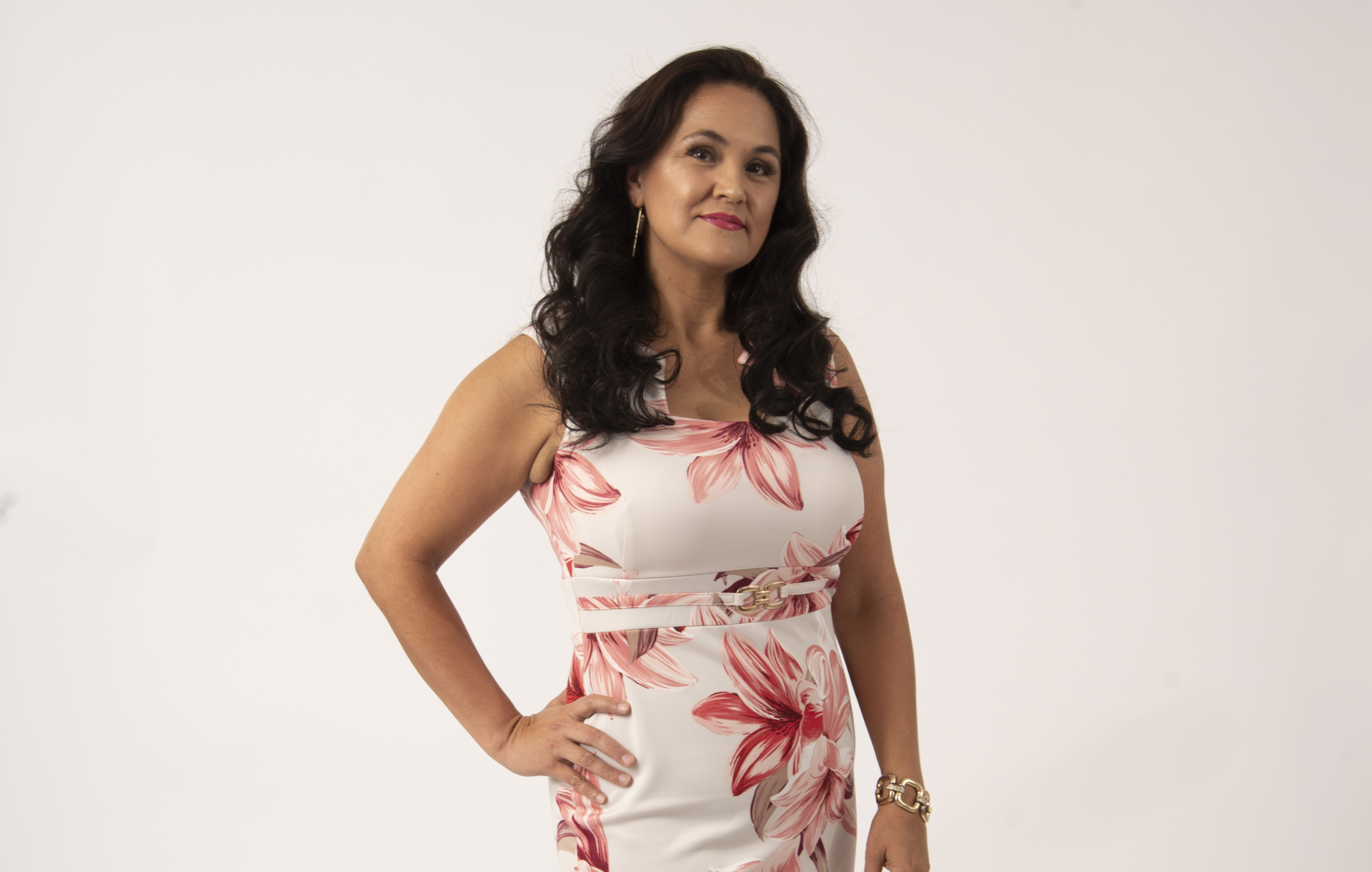 Az Business and AZRE magazines announced the publications' lists of the Most Influential Women in Arizona of 2022 including Karla Morales, vice president of the Arizona Technology Council. In celebration of the 11th anniversary of the Most Influential Women program, azbigmedia.com is profiling one of the Most Influential Women of 2022 each day leading up to the Most Influential Women of 2022 dinner and reception.
The Most Influential Women for 2022 will be honored at a reception on August 25 at Chateau Luxe in Phoenix. For sponsorship information, email [email protected]. For information about the event honoring the Most Influential Women, email [email protected] or click here. To buy tickets, click here.
BACKGROUND: Karla Bernal Morales serves as the vice president for the Arizona Technology Council. In this role, Morales will lead, manage, and oversee the Council's Southern Arizona operations, including recruiting new members, securing sponsorships, and supporting events. Morales brings to her position more than 25 years of experience in the region's education, nonprofit and governmental communities.
SOURCE OF PRIDE: "It is truly hard to select one because my life has revolved around community growing and social impact. Every role I have taken on has been so fulfilling. However, if I had to pick one accomplishment it would be receiving my bachelor's degree as a single mom while raising my amazing son with disabilities."
SURPRISING FACT:  "One thing that people may be surprised to hear is that I spent 17 years as a DJ while working for my family's business. I DJed weddings, private parties, and all sorts of other events. I always loved music and entertaining, but DJing introduced me to a diverse range of people and really grew my love for community building."
SOURCE OF INSPIRATION: "There are a few women who have inspired me – Lea Marquez Peterson, Kate Hoffman, and Brenda Warner. Each of these women are inspiring in their own ways, but their shared achievement is dedicating their lives to giving back to the Arizona community. They have all taught me how to be a better leader and a better member of my community."
Most Influential Women in Arizona Business for 2022
Dr. Suzanne Bentz, Red Mountain Weight Loss
Stephanie A. Bivens, Bivens & Associates
Rachel M. Bond, MD, Dignity Health
Suzanne Boyles, City of Buckeye
Alaina Chabrier, SRP
Margaret Chamberlain, OneAZ Credit Union
Rachel Davis-Schultz, CopperPoint Insurance Companies 
Jennifer Delgado, Burch & Cracchiolo
Brigitte Finley Green, Engelman Berger
Lin Sue Flood, Hospice of the Valley
Christine Gannon, BrightWorks Consulting
Karen Hoffman Tepper, PhD, Terros Health
Dawn Jones, Intel
Lisa Lovallo, Cox Communications
Lyndel Manson, Arizona Board of Regents
Carli Ann McClure, Grant Thornton
Karla Morales, Arizona Technology Council
Emily Nachlas, Western Alliance Bancorporation
Breanna Naegeli, PhD, Grand Canyon University
Shar Najafi-Piper, PhD, Copa Health
Christina Noyes, Gust Rosenfeld
Grace O'Sullivan, Arizona State University
Reena Rastogi, MD, Phoenix Children's Hospital
Sara Regan, Desert Financial Credit Union
Karen Roch,  Credit Union West
Lisa Rulney, University of Arizona
Melanie Smihula, Edkey Sequoia Schools
Sherry Stotler, Valleywise Health
Lynn Toler, TV judge and host 
Kelli Tonkin, Enterprise Bank & Trust
Telle VanTrojen, Geneva Financial
Ruth Veloria, University of Phoenix
Amy Walters, Cancer Treatment Centers of America
Annabel Whiting, PNC
Reine Yazbeck Hamilton, Wells Fargo 
Sandra Zebrowski, MD, Blue Cross Blue Shield of Arizona
Most Influential Women in Commercial Real Estate for 2022
Morgan Betancourt, project director, Okland Construction 
Keri Davies, partner, LevRose Commercial Real Estate
Alicia Hardwick, leasing manager, Prologis
Michelle Heeb, president and CEO, Forward Tilt
Dani Huval, business development director, Chasse Building Team
Bev Jensen, regional operations manager, Colliers
Carrie Kelly, executive director, Arizona Association for Economic Development
Alexandra Loye, executive managing director, Cushman & Wakefield
Stephanie Maderazzo-Hughes, CEO and COO, Canyon State Electric
Nancy McClure, first vice president, CBRE
Kathleen Morgan, managing director, Newmark
Vicki Robinson, senior vice president, JLL
Heather Skinner, vice president of global real estate, JP Morgan Chase
Angela Watson, president and CEO, Shepley Bulfinch
---
Register for the Council's upcoming Phoenix and Tucson tech events and Optics Valley optics + photonics events.
---