Honeywell and Raytheon executives elected to the Arizona Technology Council board of directors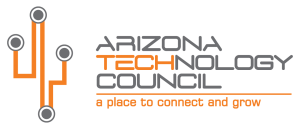 The Arizona Technology Council today announced it has appointed Kurt M. VandenBussche, vice president for Technology Strategy and Innovation, Honeywell, and Ivonne May, portfolio director for the Advanced Air Dominance programs for the Advanced Technologies Mission Area, Raytheon Technologies, to its board of directors. VandenBussche and Ivonne were elected unanimously to serve three-year terms at the Council's quarterly board meeting held on April 28, 2022.
"Kurt and Ivonne represent the pinnacle of our state's aerospace and defense sector, which are critical to the growth and prosperity of our technology ecosystem," said Steven G. Zylstra, the Council's president and CEO. "We're thrilled to welcome their expertise to our board as we continue to bolster Arizona's innovation economy and transform this community into one of the nation's leading technology hubs."
The board of directors serves an advisory and fiduciary role by representing the interests of the state's technology sectors in the Council's strategic planning and ongoing operations. The current board consists of 36 members representing a diverse set of organizations, including American Express, Lyft, PayPal and several other top technology companies.
The biographies of the new board members are:
Kurt M. VandenBussche, vice president for Technology Strategy and Innovation, Honeywell
VandenBussche is vice president for Technology Strategy and Innovation in Honeywell Aerospace's Corporate Technology Organization (CTO). In this capacity, he oversees the development and implementation of long-term technology strategies, as well as relationships with academic institutions and venture ecosystems on a worldwide basis.
He holds master's and Ph.D. degrees in chemical engineering from the University of Ghent, Belgium. In 1994, he joined Shell Research and Development in Amsterdam, Netherlands, and was involved in process and reactor modelling for the Shell group of companies. In December 1996, he moved to Honeywell UOP, where he started out as a process design specialist in the areas of natural gas, refining and production of petrochemicals. Since then, he has held several technical and managerial roles of increasing accountability. He joined Honeywell Aerospace's CTO in July 2021.
Kurt has served as president of the board of ISCRE, the worldwide organization representing the professional, curricular and academic interests of the chemical engineering profession, and as president of AIChE's Catalysis and Reaction Engineering Division. He currently serves on the Industrial Advisory Board for the University of Delaware and University College London Chemical Engineering Departments. Since joining the aerospace community in Phoenix, he has taken an active role in expanding Honeywell's role in various Arizona workforce development initiatives and has been spearheading the company's interaction with Arizona government bodies, academia and industry alike in the sustainability space.
Ivonne May, portfolio director for the Advances Air Dominance programs for the Advanced Technologies Mission Area, Raytheon Technologies
Ivonne is the portfolio director for the Advance Air Dominance programs for the Advanced Technologies Mission Area at Raytheon Technologies. Previously, Ivonne led Griffin®, HARM® and Maverick®, where she was responsible for the growth, production, improvements, development of new variants and sustainment of the missiles in the portfolio. She was also the program management excellence director for the Air Warfare product line, where she was responsible for partnering across the enterprise to support programs in the identification and resolution of program performance challenges/opportunities, root cause analysis, and working directly with program teams to implement performance improvement solutions
Ivonne has held a wide variety of positions with progressively increasing responsibility, including section head, team lead, proposal lead, principal investigator for multiple Independent Research and Development projects, and program manager. She was selected to the Raytheon Missile Systems Honors program twice and has made significant contributions in the areas of advanced signal processing algorithms and data analysis for proprietary programs.
Ivonne earned a bachelor's in electrical engineering from the University of Puerto Rico, Mayaguez Campus, and a master's in signal processing from the University of Southern California.
Companies represented on the Arizona Technology Council Board of Directors include:
Arizona Commerce Authority; AccountabilIT; Alerion Capital Group; Alliance Bank of Arizona; American Express; Arizona Public Service; Arizona State University; Avnet; Ballard Spahr; Benchmark; Ease; EmFluent; Encora; Ernst & Young; Honeywell Aerospace; IBM; Ideas Collide; ILLUME Advising; Insight; Intel; Iron Mountain; Keap; KEO Marketing Inc.; Lyft; MSS Technologies; PADT, Inc.; PayPal; Phoenix Business Journal; Quarles & Brady; Raytheon; Rincon Research; Solugenix; Tech Parks Arizona, The University of Arizona; Translational Genomics Research Institute; University of Advancing Technology; and Vonage Business.
About the Arizona Technology Council
The Arizona Technology Council is Arizona's premier trade association for science and technology companies. Recognized as having a diverse professional business community, Council members work towards furthering the advancement of technology in Arizona through leadership, education, legislation and social action. The Council offers numerous events, educational forums and business conferences that bring together visionaries, leaders and employees to make an impact on the technology industry. These interactions contribute to the Council's culture of growing member businesses and transforming technology in Arizona. To become a member or to learn more about the Arizona Technology Council, please visit http://www.aztechcouncil.org.
---
Register for the Council's upcoming Phoenix and Tucson tech events and Optics Valley optics + photonics events.
---