Prof. Mo Ehsani, president and CEO of Tucson-based QuakeWrap Inc. and a pioneer in the application of fiber reinforced polymer (FRP), has been awarded life-member status by the American Society of Civil Engineers (ASCE). The prestigious recognition is awarded to civil engineers who have made a lifetime commitment to ASCE and the civil engineering profession by maintaining an active membership for the full length of their professional career. Ehsani has been an ASCE member since his days as a young civil engineering student at the University of Michigan, then as a faculty member at the University of Arizona. Dr. Ehsani has been featured on CNN, National Public Radio, the History Channel, and in other media, including Engineering News Record (ENR) for his expertise on strengthening of structures. Ehsani has developed several unique products for repair and retrofit of structures with FRP; these products are subject to a large number of pending U.S. and international patents. Some of these products can be viewed by clicking here.
Tucson-based TuSimples prepares for its debut in Texas
TuSimple, a self-driving truck company with major research and development operations in Tucson, is preparing to make its Texas debut. The company has partnered with the United State Postal Service to perform five round trips for a two-week pilot, hauling USPS trailers more than 1,000 miles between the postal service's Phoenix and Dallas distribution centers, according to a recent TuSimple news release. TuSimple's Level 4 fully autonomous semi-trucks use a system built around cameras that allow them to "see" 1,000 meters ahead of the vehicle, farther than other systems using radars or lasers. Read more here.

Workforce development efforts by West-MEC and SMCC connect students to industry partners
West-MEC and South Mountain CC are teaming together to connect their students to industry partners to help the students gain hands on experiences to better prepare them to become future industry professional in cybersecurity. Through a grant from the JP Morgan Chase Foundation, West-MEC and South Mountain Community College will provide funding to students upon successful completion of an 80-hour internship over the summer and the fall of 2019. If you are interested in learning more or having your organization participate, please contact America Segura at West-MEC and/or Mark Lierley at South Mountain Community College.
TGen study sets high standards in veterinary cancer diagnostics
Ethos Veterinary Health, Ethos Discovery, and TGen, an affiliate of City of Hope, announced this week that they have developed a highly accurate test for the diagnosis of canine lymphoma. Ethos and TGen found that their test, called ePARR, was more than 90 percent accurate among a range of lymphoma sample types. In a study published in the Journal of Veterinary Internal Medicine, TGen and Ethos found that their test, called ePARR, was more than 90% accurate among a range of lymphoma sample types. TGen conducted genetic analysis of more than 180 dogs with naturally occurring cancer to confirm if they had lymphoma, and then determine exactly what type of lymphoma, which is a common and aggressive cancer in dogs. Read more about this groundbreaking study.
In-Position Technologies receives distinguished award
In-Position Technologies was recently presented with the North American Excellent Partner award by Mobile Industrial Robots (MiR) in Chicago. As one of the top-three MIR (Mobile Industrial Robots) partners worldwide, In-Position Technologies achieved this distinguished status by recognizing the need manufacturers and large distributors have for mobile robotic solutions that can be easily configured and reconfigured for running part delivery routes through the plant, or going on "missions" to retrieve items for order fulfillment. To schedule a demonstration, visit https://iptech1.com/mir-van. Pictured left to right: Edward Mullen – VP of Sales (MiR), Neil Jacques – CEO (IP-Tech), Bryan Kelly – GM (IP-Tech), Thomas Visti Jensen – CEO (MiR).
PADT: Six steps every startup should take to record their history

Ask most new business owners what running a start-up is like and – privately at least – they'll agree it can be nothing short of chaos. The process of getting a new business idea off the ground – particularly if you're trying to break into a new market – requires long hours, tight deadlines and the focus of a passionate and committed team. But while chaos may be swirling around, it's imperative to document milestones, awards and achievements as you build your company's history. Here are six steps every startup should take to preserve their history from PADT Principal & Co-Owner Eric Miller.
Tucson-based industrial electronics manufacturer Dataforth celebrates 35th anniversary
Specialists in data acquisition, signal conditioning and data communication, Dataforth's mission is to set new, quality and performance standards for the design and manufacture of the data acquisition and control, signal conditioning, and data communication products. A long-time member of the Arizona Technology Council, Tucson-based Dataforth is celebrating its 35th anniversary with the launch of a company timeline that demonstrates the company's impressive milestones and achievements. View Dataforth's timeline as anniversary moments will be shared throughout the next few months, with the final release of moments happening in September.
Acronis Global Cyber Summit 2019: Mobilizing the future of cyber protection
Given the evolving threats to today's digital world, Acronis has been leading the charge to develop a new approach to safeguarding it – one that combines the safety of data protection with the threat counter-measures of cybersecurity. Acronis calls this next generation of digital defense "cyber protection." Now Acronis is bringing together the world's largest community of cyber protection professionals at a two-and-a-half-day conference committed to improving the protection of critical digital assets and systems.
The Acronis Global Cyber Summit 2019 will be held at the Fontainebleau Miami Beach Resort on October 13–16, 2019, and it promises to be the must-attend event for IT infrastructure managers, CIOs, service providers, value-added resellers, ISVs and developers. Learn more about this event where attendees will learn how cutting-edge technologies such as artificial intelligence, blockchain, and cloud services are being deployed to protect against the kinds of data loss and security breaches that can devastate modern organizations and infrastructure.
CenturyLink now provides high-performance connectivity into Google Cloud Platform
With estimates pointing to 168 million aggregate OTT subscriptions in the United States in 2018 alone, there's increasing demand for cloud-based media services and workflows. CenturyLink recently announced its Vyvx suite of fiber-based broadcast services now provides secure, high-performance connectivity into Google Cloud Platform (GCP). Vyvx Cloud Connect provides broadcasters, as well as studios and stadium venues, a path for getting live and linear video in and out of the cloud. With Vyvx Cloud Connect, programmers can deliver full-time channels, as well as live event content directly to GCP, to support simple and reliable broadcast-quality workflows in the cloud. This service routes, protects and monitors customers' broadcast streams, providing multi-region, diverse connectivity paths to GCP. Read more about CenturyLink's Vyvx Cloud Connect here.
Harvard Group International receives national recognition
Harvard Group International (HGI), a leading performer in retained executive and professional search, was recently acknowledged by Forbes Magazine as one of the country's best executive-search firms. By partnering with clients to identify, evaluate and bring forward top-tier professionals who can directly and immediately contribute tangible improvements, HGI creates tailored solutions to tough business problems. The company's motto — "Every Business is a Growth Business…with the Right Leadership" — illustrates its dedication to helping clients succeed and attracting best-in-class leaders. HGI's work to attract and place individuals with clients has directly attributed to increased quality and profitability, successful turnarounds, streamlined supply chains, as well as notable corporate image building and rebuilding. Read more about Forbes Magazine's annual ranking of America's best recruiting firms.
Tallwave expands to larger Scottsdale office
Tallwave LLC, a Scottsdale-based digital marketing agency, moved into a larger Scottsdale office recently — with both its employees and clients in mind. After three months renovating the new office, Tallwave employees now have a customized space to call their own, with better collaboration spaces, more conference rooms and rooms for clients to host workshops, said Robert Wallace, Tallwave's partner and executive vice president of marketing. Jeff Pruitt, Tallwave's CEO and founder, said the office gives the company new energy and collaboration for clients and employees. Each conference room is named after an innovator, from Thomas Edison and Marie Curie, to Grace Hopper and Orville and Wilbur Wright. The Walt Disney game room has a ping pong table, foosball and couches. View the slideshow of Tallwave's new office.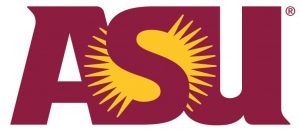 MURI award brings ASU to the forefront of emergent computing
ASU is part of a U.S. Department of Defense Multidisciplinary University Research Initiative (MURI) effort that seeks to make research discoveries in the project "Formal Foundations of Algorithmic Matter and Emergent Computation." The DoD MURI program supports cross-disciplinary research teams that have the potential to yield significant breakthroughs and sustain scientific advancement in cutting-edge fields. The study of emergent behavior has been around for decades and it can be seen in all aspects of society. In the nanotechnology realm, tiny computers with limited computational capabilities could also do amazing things as a group that self-reconfigures to seal nuclear reactor leaks or fix spacecraft cracks in flight, all without human intervention. But first, scientists and engineers need to better understand emergent behaviors so they can be predicted and built effectively. Learn more about ASU's cutting-edge research on emergent computing.
Nextiva expands C-suite, adds former Apple exec as COO
Nextiva Inc. has added another new face to its C-suite as it looks to further grow its business. The Scottsdale-based cloud communications firm recently named Marc Stoll as president and COO. He will lead Nextiva's global operations and support further growth. Stoll brings more than 20 years of experience with technology companies such as CA Technologies, Compaq and Anaplan through periods of significant change and growth, according to Nextiva. Stoll also has extensive experience serving on corporate boards for firms including Arista Networks, EarthLink and Windstream as well as serving as a member of the advisory board for the largest pediatric cardiology effort within Mayo Clinic. Read more about this seasoned operational and finance executive.
IBM: How AI builds smarter supply chains
Less than 10% of the data available to supply chains is effectively used by businesses. And most are virtually blind to the 80% of data that is dark and unstructured. That's where AI comes in. AI-enabled insights help you gain end-to-end supply chain visibility so that you can proactively predict, assess, and mitigate disruptions in minutes, not days. Read IBM's point-of-view on how AI provides the visibility and collaboration capabilities you need to act faster with greater confidence.

Cyxtera opens second Phoenix-area data center
Cyxtera Technologies recently opened a second Phoenix-area data center in Tempe's ASU Research Park. Cyxtera's newest 37,000-square-foot data center can deliver up to 4 megawatts of power. The two-story building also has 15,000 square feet of office space upstairs for customers to have work spaces, said Mitch Fonseca, vice president of product and data center strategy at Cyxtera, based in Coral Gables, Florida. With close to 60 data centers in North America, Europe and Asia, Cyxtera provides cybersecurity software solutions integrated within the data center to differentiate its platform. Visit here to read more about Cyxtera's expertise in creating new on-demand colocation for its enterprise customers.