Member news: December 2021
Marcus Engineering named 2021 Small Business of the Year
Marcus Engineering is truly honored to have been recognized as a 2021 Small Business of the Year by Pima County. The engineering firm was recognized for "workforce development, maintaining a supportive workplace and fostering community engagement". Marcus Engineering, LLC, is an innovative contract developer of medical devices, aerospace products and mining technology located in Tucson. The Commission praised the company's perseverance during the pandemic and recognized the innovative talent recruitment, retention and support programs for the firm's employees. Read more >>
---
Arizona Science Center names Guy Labine as new president and CEO
The Board of Trustees of the Arizona Science Center (ASC) today announced that Guy Labine has been named the Hazel A. Hare President and Chief Executive Officer, effective March, 2022. Following an extensive executive search process, Labine was unanimously approved by the Board to lead ASC into its next chapter of growth, further extending the Center's reach and impact throughout the state. Labine, an internationally recognized science center and economic development executive for more than 25 years, most recently served as CEO of Science North, one of Canada's most successful science centers located in Sudbury, Ontario since 2011. Read more >>
---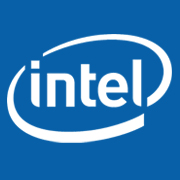 Inside Intel's $20B Arizona investment: A plan to reclaim America's semiconductor dominance
Intel's push to reclaim American dominance in the semiconductor market is a matter of national security, according to a top company executive. "If that semiconductor is being built overseas and potentially in an area with geopolitical risk, that puts the entire supply chain at risk, that creates potential national security issues for us," Todd Brady, Intel's vice president of public affairs and sustainability, told Fox News. The U.S. share of chip manufacturing dropped from 37% in 1990 to just 12% in 2021, according to the Semiconductor Industry Association. Asia is home to about 75% of the world's total semiconductor manufacturing capacity. Read more >>
---
Honeywell to acquire U.S. Digital Designs, Inc., expanding safety communications capabilities
Honeywell (Nasdaq: HON) today announced it has agreed to acquire privately held US Digital Designs, Inc., a Tempe, Ariz.-based company, for a purchase multiple of ~14X EBITDA in an all-cash transaction. The company delivers alerting and dispatch communications solutions, which enhance first responders' efficacy and enable faster emergency response times. US Digital Designs' EBITDA margins are accretive to Honeywell, and Honeywell is expected to achieve a return on investment of greater than 25% by the fifth year that US Digital Designs is part of Honeywell. Read more >>
---
EdTech company, ZOVIO, announces new CEO
Zovio (Nasdaq: ZVO), an education technology services company that partners with higher education institutions and employers, today announced its Board of Directors has appointed Randy Hendricks its new Chief Executive Officer. Randy will assume the new role and join the Zovio Board of Directors on December 6, 2021. Today's announcement follows months of thoughtful consideration by the Board of Directors on who would lead Zovio and its partners into the future. Randy will succeed George Pernsteiner, who served as the interim CEO for the past several months. In line with the company's transition, Pernsteiner will return to his post as Chairman of Zovio's Board of Directors. Read more >>
---

Bioscience nonprofit spurs $658M economic impact on Arizona, report says
A nonprofit genomics research institute created an economic impact of $657.7 million in 2020, more than triple the $199.2 million in 2017, according to a new Tripp Umbach report. The Translational Genomics Research Institute, which was founded in 2002, currently employs 350 people. That employment number fluctuates as the Phoenix nonprofit continues to spin out companies, said Tess Burleson, TGen's COO and president of TGen Accelerators, which is responsible for commercializing TGen's technologies. Read more >>
---
Behind the deal: Why Carvana purchased 150 acres in Surprise for a facility that could employ hundreds
Newly released documents have revealed more details about why online car retailer Carvana Co. purchased 150 acres and what it could be envisioning for a new inspection center in Surprise. In September, Tempe-based Carvana (NYSE: CVNA) purchased the Cactus Commerce Center on the northeast corner of Cactus and Litchfield roads for $25 million. The site was previously owned by Surprise/Dysart Properties LLC. Known as one of the fastest-growing online used car dealers in the U.S., Carvana has sought approval from Tempe to expand its headquarters and purchased a few acres in Glendale next to Loop 101, most likely for a multiple-story car vending machine. Read more >>
---
Axosoft changes its name to GitKraken; hires a new CEO
GitKraken, the leading provider of Git Tools, announced today that startup executive Matt Johnston has joined the company as its new CEO. The move comes after a year of major milestones, including taking a strategic investment from Resurgens Technology Partners, and acquiring a pair of top-rated Git tools: GitLens and Git Integration for Jira. The company also announced it has formally changed its name from Axosoft to GitKraken. This shift reflects the company's present and future as a provider of several of the top-rated, most-used developer tools in the entire Git ecosystem. GitKraken's suite of products now serve more than 10 million developers at 100,000 organizations. This includes technology leaders like Microsoft, Google and Apple; disruptive innovators like Amazon, Tesla and Netflix; as well as industry bellwethers like American Express, Bose and Honeywell. Read more >>
---
Customer experience elevated: TekSystems Global Services and Best Western Hotels & Resorts extend partnership
TEKsystems Global Services®, a global provider of technology, business and talent solutions for more than 80% of the Fortune 500, today announced a new multi-year agreement with Best Western® Hotels & Resorts (BWHR) to continue executing a full-service application transformation and management program. TEKsystems will continue to partner with BWHR's technology management team through its local Phoenix delivery center, national presence, and international solution centers. Read more >>
---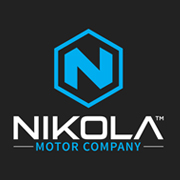 Nikola buys Phoenix HQ; plus 11 other real estate deals to know
Nikola Corp. (Nasdaq:NKLA), the hydrogen and electric semitruck manufacturer, bought its headquarters for $25 million, according to real estate database Vizzda. The company bought the 200,000-square-foot building at 4141 E Broadway Road in Phoenix from the Douglas Allred Company in a sale that closed Nov. 23. A company spokeswoman for Nikola said the vehicle manufacturer had been leasing the building for a few years and decided to buy it. Nikola's three-story Phoenix headquarters and research and development facility opened in 2019. The hydrogen-electric truck company uses the building to show off its vehicles, design and test new features and designs, and manufacture limited production runs. Nikola has a manufacturing facility in Coolidge. Read more >>
---
Arizona Commerce Authority announces awardees for the 2021 Arizona Innovation Challenge
The Arizona Commerce Authority (ACA) announced today 10 companies have been selected as Awardees for the 2021 Arizona Innovation Challenge (AIC). The 10 companies will be added to the Arizona Innovation Challenge portfolio and participate in the ACA's Venture Ready Accelerator, connecting companies with serial entrepreneurs, high-level executives, and subject matter experts. Participants will complete a series of panels and workshops over the next 12 months. The Accelerator helps startups refine their business plans, improve go-to-market execution strategies and increase investor readiness.
Read more >>
---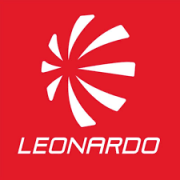 Leonardo Electronics US Inc. expands semiconductor laser manufacturing facility in Oro Valley, Arizona
Leonardo Electronics US Inc.(LEI), a provider of next-gen technologies for defense, security, medical, and industrial applications and a US subsidiary of Leonardo, today announces plans to expand its regional presence in Oro Valley, Arizona, north of Tucson. Leonardo Electronics US Inc. has purchased 12 acres in Innovation Park and is planning the construction of a new state-of-the-art semiconductor laser manufacturing facility. LEI has been present in the Tucson region since 2009, through Lasertel, and the company has outgrown its current facility. The new Innovation Park location will comprise approximately 120,000 square feet of manufacturing and administrative offices. Construction is anticipated to begin at the end of Q1, 2022. Read more >>
---
Blue Cross Blue Shield of Arizona grants more than $395K to help fight diabetes
Blue Cross Blue Shield of Arizona's Mobilize AZ initiative has awarded grants to seven local community organizations, providing funding to help combat diabetes and address social determinants of health. The grants will support projects that improve health outcomes for patients living with Type 1 or Type 2 diabetes, pre-diabetes, or gestational diabetes, or which impact systems that contribute to improving diabetes outcomes, including health disparities. "The local organizations receiving the grant funds are a crucial part of our community, doing incredible work to help the more than 600,000 Arizonans living with diabetes," said Pam Kehaly, President and CEO of Blue Cross Blue Shield of Arizona. Read more >>
---
Three Arizona companies on Inc.'s inaugural Best-Led Companies in America list
Three Arizona companies made Inc. magazine's inaugural Best-Led Companies in America list. The list highlights 250 companies throughout the U.S. with revenue between $50 million and $2 billion. Inc. and its editors used a proprietary algorithm to analyze each company's management within four key areas: performance and value creation, market penetration and customer engagement, talent, and leadership team. Inc. said it launched the list for midsized companies because they are "the unsung heroes of the U.S. economy," delivering nearly 40% of the country's economic vitality. Read more >>
---
Executive director of University of Arizona business incubator joins International Business Innovation Association board of directors
Eric Smith, Executive Director of the University of Arizona Center for Innovation has been elected to a seat on the International Business Innovation Association (InBIA) Board of Directors. Eric Smith joins a team of 15 who are global advocates for stakeholders within entrepreneur-driven economic ecosystems. InBIA, a 501(c)3, serves a growing network of entrepreneurship centers that enable entrepreneurs to transform their dreams into high-growth business ventures. InBIA is global community which includes over 1,200 members across 30 nations. Read more >>
---
Arizona companies join public-private partnership to research blockchain tech
A group of Arizona organizations have joined forces to create a research center devoted to finding real-life applications for blockchain, a powerful technology that is posed to reshape the world in the coming years. This public-private partnership is called the Arizona Blockchain Applied Research Center, or AZ BARC, and corporate members include Intel, Kudelski Security, Early Warning Services, BD and Movemedical. The Partnership for Economic Innovation oversees the effort, while Arizona State University is the research partner. Read more >>
---
Awards and recognition for Arizona-based medical device company SaiOx Inc.
The innovation awards and recognition for Arizona-based medical device company SaiOx, Inc. (pronounced SIGH-ox) have been coming fast and furious this fall 2021. The company was selected as 2021 Venture Madness Winner in the medical category by Invest Southwest in partnership with the Arizona Commerce Authority. Venture Madness is Arizona's longest-running venture capital conference event. SaiOx was also designated a finalist at the Governor's Celebration of Innovation 2021 by the Arizona Technology Council. The council, in partnership with the Arizona Commerce Authority, honors technology innovators from around the state. The firm was also chosen as the Copper Cactus Award Winner in the Startup of the Year category by the Tucson Metro Chamber of Commerce. Read more >>
---
Regents approve millions in new research funding for Arizona's public universities
The Arizona Board of Regents, the body that oversees the state's three public universities, approved on Thursday new technology-focused funding plans for Arizona State University, Northern Arizona University and the University of Arizona. The new funding will last for three years and under the approved proposals UA and ASU will each receive $32 million annually, while NAU will get $16 million per year. The funding comes from the Technology and Research Initiative Fund, or TRIF, which directs sales tax revenue to K-12 schools, community colleges and Arizona's public universities. Read more >>
---
Phoenix coalition wins $500,000 federal grant for business incubator, health care innovation project
An 18-member coalition led by the Greater Phoenix Economic Council was awarded a $500,000 grant for its proposed health care innovation project from the U.S. Economic Development Administration. On Monday, U.S. Secretary of Commerce Gina M. Raimondo announced 60 finalists for the EDA's $1 billion Build Back Better Regional Challenge, which aims to boost economic pandemic recovery and is tied to the Biden administration's coronavirus relief package. The 60 finalists include coalitions that have proposed projects to develop or scale industry sectors, develop and train the workforce and build resilient economies, EDA said in a statement. Twelve of the finalists were from places tied to the coal industry. Read more >>
---
Visit www.aztechcouncil.org/tech-events to view all of the Council's upcoming virtual tech networking opportunities, engaging virtual tech events and in-person tech events.
---