Massive, 2,800-acre solar project planned for far West Valley near Tonopah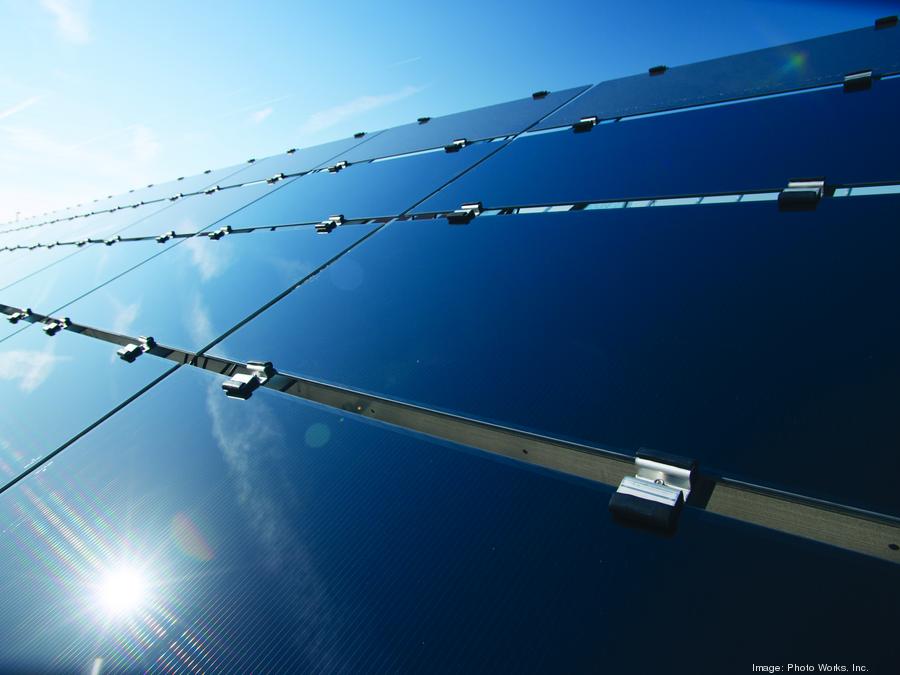 Recurrent Energy, a subsidiary of Canadian Solar Inc., is planning to build a massive energy storage facility in the far West Valley.
The Papago Solar + Storage Project will be comprised of 300 megawatts alternating current and 1,200 megawatt hours of energy storage facility in Maricopa County. The project will be built on approximately 2,800 acres and is expected to be fully operational by 2023.
The site is about five miles west of Tonopah, a small town about 30 minutes outside of Buckeye. According to Recurrent Energy's website, the project is expected to create 450 construction jobs and power 57,000 homes.
Real estate database Vizzda shows that Recurrent Energy purchased about 120 acres near 411th Avenue and Interstate 10 in November for $2 million for a proposed substation and 500 kilovolt transmission line to be connected to the adjacent photovoltaic electricity-generating and energy storage facility.
In May, T&D World reported that Recurrent Energy, through RE Papago LLC, was seeking Arizona regulatory approval for the transmission lines and substation. The estimated $20.4 million project is needed to connect with RE Papago's solar photovoltaic electricity generating and energy storage facility, according to the report.
The project would transmit the electricity generated from the solar facility to the nearby existing Delaney substation, which is owned and operated by Arizona Public Service, and ultimately to the regional electric grid, the report said.
Arizona Corporation Commission documents show a public hearing was held for RE Papago LLC's application for the transmission lines and substation in June this year before the Arizona Power Plant and Transmission Line Siting Committee. A spokesperson for ACC said the application was approved.
Recurrent Energy did not immediately respond to a request for comment about the project.
Recurrent Energy is the U.S. project development arm of Canadian Solar and has offices in Austin, Texas; New York City and San Francisco. Recurrent has about 5 gigawatts of solar and storage projects in development across the U.S., its website said.
Canadian Solar (Nasdaq: CSIQ) was founded in 2001 and is based in Guelph, Ontario. It is also a leading manufacturer of solar photovoltaic modules, provider of solar energy and battery storage solutions and developer of utility-scale solar power and battery storage projects. Over 20 years, Canadian Solar has delivered more than 55 gigawatts of solar photovoltaic modules to customers across 150 countries, its website said.
The Recurrent Energy project comes on the heels of another huge West Valley solar project recently completed near Buckeye by McCarthy Building Cos.' Renewable Energy and Storage Group.
Arizona continues to be one of the top states for solar installations, moving up a spot in 2020 in the latest U.S. Solar Market Insight yearly report.
In what was a record-setting 2020 for the industry as a whole, Arizona added 503 megawatts of installations, the eighth-highest amount among states nationwide. Of that total, 200 megawatts added were in Arizona's residential market, which grew 43% from 2019, the report's authors found.
---
Visit www.aztechcouncil.org/tech-events to view all of the Council's upcoming virtual tech networking opportunities, engaging virtual tech events and in-person tech events.
---