Automotive dealers recognize Digital Air Strike as leader in social media, reputation management and digital marketing
Digital Air Strike wins three awards in the 16th annual Dealer's Choice Awards program where auto dealers selected their favorite companies
Digital Air Strike, the leading consumer engagement technology company, is honored to announce it was recognized again for its social media and reputation management technology and services, as well as digital marketing, winning three 2020 Dealers' Choice Awards from Auto Dealer Today Magazine. The awards are especially gratifying since auto dealers decide the winners.
Close to 5,000 dealers voted for their favorite companies in a variety of categories. Digital Air Strike won two first-place Diamond awards for social media management and reputation management and a Platinum Award for digital marketing.
"Having dealers recognize us as a leader in social media management, reputation management and digital marketing is the highest compliment and a testament to the results our team and technology deliver to our clients every day," said Alexi Venneri, co-founder and CEO of Digital Air Strike. "Especially during the pandemic, our clients have relied on us to help them navigate the changing customer journey while helping them get high ROI from their advertising and technology investments. It's very gratifying to see their success and get their continued vote of confidence. We are very honored and truly value the awards from the dealers at the highest level."
Earlier this year Digital Air Strike launched its new Virtual Retailing Program to provide technology that allows dealers to better interact and more easily transact online with customers using multiple mediums, including video, AI, social media, email, chat and SMS with AI automation. This has been especially important and a lifeline for dealers during the pandemic as businesses search for new ways to engage and reach customers shopping from home.
For 16 years, the Dealers' Choice Awards program has recognized the industry's best vendors, suppliers and finance partners by asking dealers and dealership personnel to complete a 35-category online survey. This year, Digital Air Strike was recognized among other notable automotive companies, including Cars.com, Autotrader and Dealertrack.
Readers of Auto Dealer Today, F&I and Showroom and Agent Entrepreneur were asked to enter the name of their favorite provider in at least five categories. They were then asked to score that provider on quality, value, customer service, and whether they would recommend the company to another dealer.
The top three companies that exceeded each category's average score were awarded either a first-place Diamond, second-place Platinum or third-place Gold honor.
"The votes are in and the industry has spoken," said David Gesualdo, group publisher and editorial director of Bobit Business Media's Dealer Group. "Congratulations to this year's winners, your hard work and superior service have made a valuable impact on those you do business with."
Venneri and Digital Air Strike were recently featured in a cover story for Agent Entrepreneur and in articles in its sister publication Providers & Administrators and F&I and Showroom titled, "How the Pandemic will Strengthen the Automotive Industry More Than the Great Recession." Read the article here to learn more about how dealers are handling the changes brought on by COVID-19 compared to the Great Recession.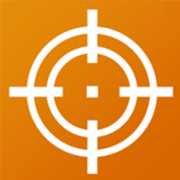 About Digital Air Strike
Digital Air Strike is the leading social media, intelligent lead response, and consumer engagement technology company helping businesses increase consumer response and conversions in digital and social media environments while generating measurable ROI. A pioneer in digital response, social media marketing and online reputation management solutions, Digital Air Strike deploys industry specific mobile apps, software, intelligent messaging and managed service platforms to monitor, engage, improve and manage consumer interactions for thousands of businesses in the United States, Canada and 11 additional countries, including working with seven of the largest automotive manufacturers. More information is available at www.digitalairstrike.com and www.facebook.com/digitalairstrike.