ASU to lead university effort on Blue Origin's mixed-use space station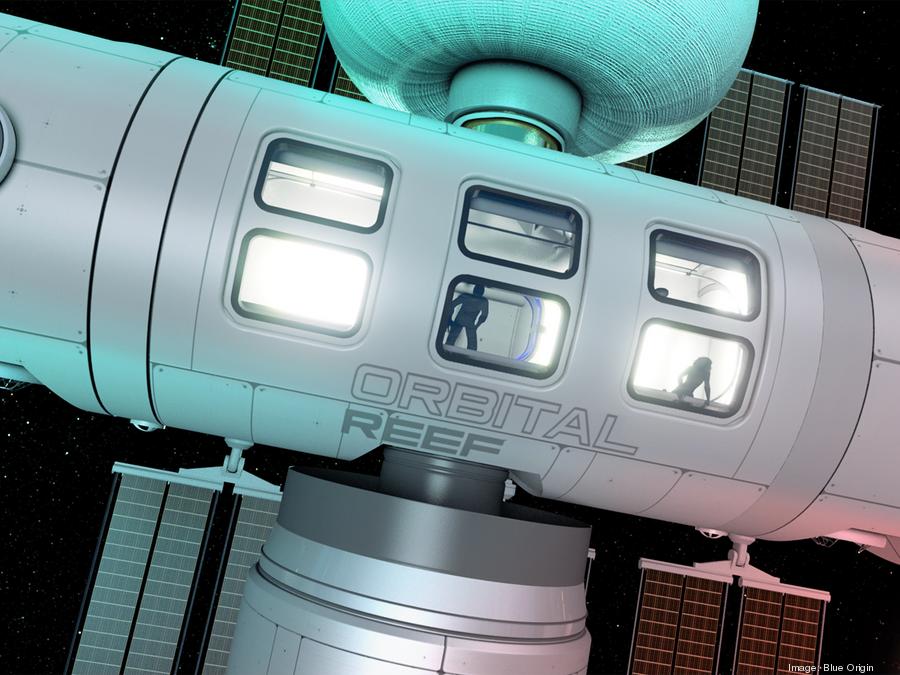 Blue Origin, the space exploration company owned by Amazon.com founder Jeff Bezos, announced plans to build a mixed-use space station on Oct. 25, and Arizona State University is set to play an essential role in bringing the project to life.
The space station, called Orbital Reef, will operate as a privately owned, mixed-use business park in low Earth orbit with room for researchers, industrial users, tourists, international visitors and commercial customers to set up shop in space.
The vision is for Orbital Reef to grow over time and allow access to all kinds of industries, people, nations and companies. The station is expected to be operational in the second half of this decade.
Blue Origin has not publicly disclosed a cost projection for Orbital Reef, or where the funding will come from, but reporting from Quartz and GeekWire suggest the station will cost billions to construct and launch.
Blue Origin is working with Sierra Space, Boeing, Redwire Space and Genesis Engineering Solutions, while ASU is tasked with leading the Orbital Reef University Advisory Council, a global collection of universities contributing research and public outreach for the project.
'Community of people'
Lindy Elkins-Tanton, vice president of ASU's Interplanetary Initiative and principal investigator of the NASA Psyche mission, said that she's thinking of the station as less of a business park and more of a village.
"The idea is that it's a community of people," she said in an interview. "Research, industry, international travel and tourism, corporate, private, public. Whatever you could imagine, just like you would have in a town, only on this space station, all doing their own thing in their own area."
ASU's charter says the university is "measured not by whom we exclude, but rather by whom we include and how they succeed," and that ethos comes to this project as well, she said.
Elkins-Tanton, who is also a professor at ASU, said the Interplanetary Initiative was formed in 2016 after ASU president Michael Crow talked to her about building a more inclusive vision of the final frontier.
Elkins-Tanton said that even now, in the earliest stages of the project, there is a focus on making Orbital Reef accessible to all kinds of people, with all different experiences and backgrounds.
"The fact is that every discipline and every expertise that we need for an earth society, we need for a space society," she said. "So whatever is a person's given interest, there's a place for them in the space economy."
ASU's role in leading the University Advisory Council (full list below) starts next month at the group's inaugural meeting.
Elkins-Tanton said they have three tasks in the near term: Establish ethical standards for research on the project, create an expert group to interface with interested industry parties and get ready to work with the public at large on outreach.
Here is the founding Orbital Reef University Advisory Council:
Arizona State University
Colorado School of Mines
International Space University
Oxford University
Purdue University
Southwest Research Institute
Stanford University
University of Central Florida
University of Colorado at Boulder
University of Florida
University of Michigan
University of Texas at El Paso
University of Texas Medical Branch
Vanderbilt University
---
Visit www.aztechcouncil.org/tech-events to view all of the Council's upcoming virtual tech networking opportunities, engaging virtual tech events and in-person tech events.
---