Arizona's future depends on climate action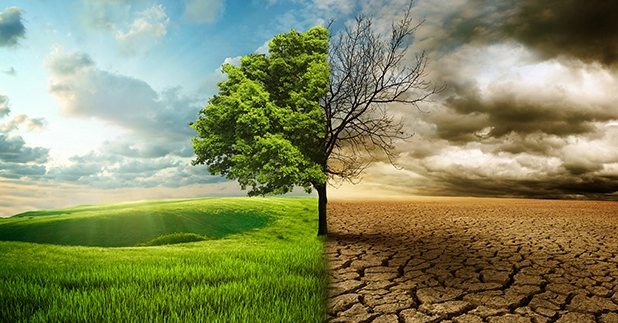 Center for Climate and Energy Solutions
Arizona is at a crossroads. The state's population is rapidly expanding, but its long-term livability is increasingly at risk from climate threats, including drought, wildfire, and extreme heat. Fortunately, Arizona has the resources to adapt to and mitigate climate change, with some of the highest renewable energy potential in the nation, a burgeoning electric vehicle industry, and a strong innovation ecosystem that can make the state a magnet for low-carbon business growth. But to capitalize on those assets, and avoid climate risks, Arizona needs to make proactive investments now.
This was the overwhelming sentiment from a roundtable dialogue that C2ES organized virtually "in" Arizona in August 2021. We brought together more than 90 stakeholders, including Arizona businesses, communities, tribal nations, government, and universities to discuss the opportunities, barriers, and equity implications of the clean energy transition in Arizona. The main takeaways from this event, and recommendations developed from it, are summarized in our recently released policy brief. Here are some major points we heard:
A low-carbon transition is already happening. Arizona can either seize the opportunity, or risk its competitiveness. A growing number of businesses have made significant commitments to reduce their emissions, procure clean energy, and invest in low-carbon technologies. These companies are now increasingly looking to make investments in locations where they can meet these sustainability goals. This means that states that offer ready access to clean energy, combined with a supportive regulatory environment, can be at a competitive advantage in attracting companies. While Arizona has abundant renewable energy resources to offer potential investors, it lags significantly behind its neighbors in providing an enabling clean energy ecosystem. The state dissolved its Office of Energy Policy in 2015, hindering its ability to promote clean energy, and has no current action plan for climate mitigation or resilience. Additionally, state utility regulators recently rejected a proposal for a 100 percent clean energy standard that would modernize Arizona's energy policy in line with its neighbors. As a result, Arizona may lose out on business investments to surrounding states, whose climate ambitions more closely align with those of the private sector.
Arizona's energy transition risks leaving behind tribal and rural communities who've fueled the state's growth for decades. Coal closures throughout the Four Corners region have taken their toll on jobs, revenue, and community services in Arizonan communities, especially the tribal nations and rural towns where these facilities are located. Some utilities have developed funding and assistance packages to help communities adapt to a post-coal future, but this assistance has been piecemeal, and the state lacks a coordinated plan to facilitate a just and equitable energy transition. With five additional coal plants set to close in the next decade in Arizona and nearby New Mexico, the need for proactive transition planning, community funding, private sector investment, and workforce development is greater than ever.
Federal and state governments both have a role in securing Arizona's future. Provisions in the recently passed Infrastructure Investment and Jobs Act, as well as the Build Back Better framework, would support Arizona's expansion of critical infrastructure in underserved communities, respond to the impacts of a changing climate, and incentivize the development and deployment of clean energy technologies. But these investments alone won't be enough to secure Arizona's future. The state must proactively plan for, and invest in, the low-carbon transition by focusing staff, funding, and strategic planning efforts to support climate mitigation, resilience, and clean energy generation, with an emphasis on the most vulnerable communities.
While Arizona faces numerous challenges to its long-term prosperity, roundtable participants expressed excitement at the critical opportunity that addressing climate change offers the state. Proactive leadership on climate mitigation, resilience, and equity can help Arizona compete in a net-zero economy, while ensuring all Arizonans have a chance to create, and benefit from, a low-carbon future.
---
Register for the Council's upcoming Phoenix and Tucson tech events and Optics Valley optics + photonics events.
---