Arizona cities among nation's top clean technology hubs, report finds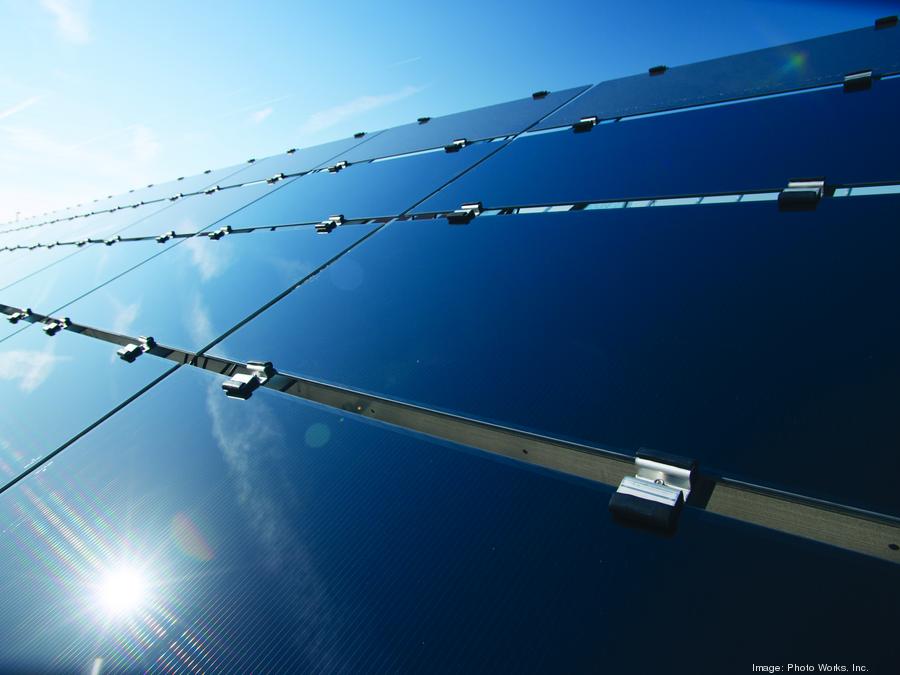 Two Arizona metros are among the country's top clean technology innovation hubs, according to a recent report.
The Phoenix metro ranked No. 22 and Tucson ranked No. 39 in the Cleantech Innovation Hubs Survey from Colorado venture capital and research firm Saoradh Enterprise Partners, which ranked the nation's top 40 hubs on how they stacked up on clean technology solutions that "improve environmental sustainability related to aggregate human welfare and functioning natural ecosystems."
Those 40 hubs were among a total of 100 metros that were ranked and hundreds more that were evaluated, the report said.
The Valley netted a score of 74 on a scale of 0-1,000. Tucson's score was 39. By comparison the top three metros — the Bay Area (No. 1), Boston (No. 2) and New York (No. 3) — had scores of 884, 508 and 345, respectively.
Scoring was arrived at based on research funding, technology development funding and venture capital funding after an analysis of 13 base datasets, the report's authors said.
Of the top 40 hubs, Tucson ranked No. 26 — ahead of New York (No. 29) — and Phoenix No. 38 for overall cleantech intensity, which was an adjustment of the base score and rank according to employment per capita in clean technology. Intensity is also an indicator of which emerging markets may be of particular interest to investors, the report said.
State cleantech support was also a factor in the report, and Phoenix and Tucson each scored 22 on a 0-100 scale based on renewable energy jobs per capita employment and successful advanced energy legislation on a state level.
Hubs in California received a score of 100 in state support, but most other hubs scored significantly lower, with cities in Colorado coming in next scoring at 56. Virginia and Utah cities were the only others to score higher than 50.
The report also included a young firm index, scoring hubs based on their entrepreneurial ecosystems' ability to start and scale firms. In this measure, Phoenix scored 38 and Tucson 23 on a scale of 0-100.
The report highlighted that nearly three quarters of venture capital funding goes to California, Massachusetts and New York, while innovation funding — in the form of university research and development spending — is lower in those places.
"This creates a gap in the innovation-to-commercialization value chain, meaning promising cleantech outside CA, MA, and NY isn't reaching the market," the report said.
It also means "significantly more capital is invested per company in the top three hubs — indicating that investments in startups for the remaining 47 states are more capital efficient," suggesting that investors should focus on emerging hubs rather than in expensive, highly competitive areas like Silicon Valley.
Arizona poised for growth
Clean technology was defined as those that transform or mitigate existing industries or underpin emerging industries in nine primary sectors: renewable energy, energy storage, new mobility, advanced materials, smart grid, designed environment, carbon & minerals, industry edge and clean food.
Arizona could be poised for improvement in several of these sectors that could eventually help it close its huge gap with the top-ranked cities — most notably renewable energy, energy storage and new mobility. The Arizona Corporation Commission last year passed a requirement to be 100% free of carbon emissions in energy production by 2050, with particular benchmarks along the way.
The Phoenix metro is also shaping up to be an electric vehicle hub, with key players such as Lucid Group, Nikola Corp., ElectraMeccanica and Local Motors building their vehicles in Arizona and other companies in the industry also bringing jobs to the state.
As an example, U.S.-based KORE Power, a lithium-ion battery manufacturer, recently announced plans to build a $500 million, 1-million-square-foot facility in Buckeye that is expected to employ 3,000 people.
That said, the report emphasized that innovation hubs — characterized by well-funded research institutions, robust technology development, successful startups, and support infrastructure — are distinct from manufacturing and deployment hubs, even though overlap can mean all of these kinds of hubs can coexist in the same place, and all three together make up a robust cleantech economy.
---
Visit www.aztechcouncil.org/tech-events to view all of the Council's upcoming virtual tech networking opportunities, engaging virtual tech events and in-person tech events.
---