12 Technology and Leadership Insights from the CEO Retreat
Arizona CEOs, presidents and business owners recently escaped the heat and headed north for the Arizona Technology Council's annual CEO Leadership Retreat. This two-day event at the historic Hassayampa Inn in Prescott provided innovative speakers, interactive workshops, keynotes, golf, behind-the-scene tours and networking.
by Nancy A. Shenker, Guest Contributor
Spending time in Prescott, a 150-year-old city known for being the first capital of Arizona, provides a fascinating perspective on how far Arizona has come and what possibilities still lie ahead.
What was once a pioneer town is now the site of the world-renowned Embry-Riddle Aeronautical University Cybersecurity Center, which attendees toured before the conference began as part of one of the event's many activities.
Here are the top take-aways:
Steve Zylstra, president & CEO of the Arizona Technology Council reinforced the many benefits of membership and involvement in the Council, which now numbers more than 800. Event sponsor Slavic401K highlighted one such benefit, which is participation in a group retirement plan, which can save companies close to 50 percent over alternatives. He shouted-out other event sponsors, including KEO Marketing, the Arizona Commerce Authority, Alerion Capital Group, AccountabilIT, the City of Prescott, and Enliven Production Group.
Providing a glimpse into Prescott's tech scene, Prescott Mayor Pro Tem Billie Orr told the 85-person audience of CEOs and business leaders that Alice, the prototype for the first all-electric plane from Eviation, was on her way to Prescott at that very moment. Now boasting a population of 42,000, the city has become an epicenter of education and innovation, with a focus on aerospace and the environment.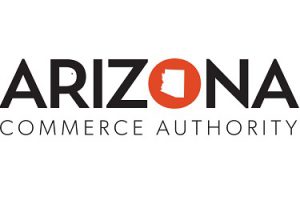 From 2013 to the present, the Arizona technology and business community have boomed said Andy Lombard, executive vice president of innovation and venture development for the Arizona Commerce Authority (ACA). The state has added 46 headquarters and 129,000 jobs. Proptech, fintech, automated vehicles and universal licensing are just a few of the significant accomplishments that we proudly own. Still to come are more advances in ride-sharing and home-sharing, cybersecurity and skytech. The ACA's focus on global thinking has advanced significantly and its trips to Israel to learn and grow have been productive.
In attendance were many elected officials, including Arizona State Senate President Karen Fann, Arizona House Representative Steve Pierce, City of Prescott Councilwoman Alexa Scholl and City of Prescott Councilman Phil Goode. Also in attendance were Anne Marie Ward, the northern Arizona outreach coordinator for U.S. Senator Martha McSally. Representing the City of Prescott were Economic Development Consultant Jim Robb, Prescott Tourism Community Outreach Manager John Heiney and Tourism, Sales and Marketing Coordinator Ann Steward.
The Arizona Innovation Challenge, one of the largest business plan competitions in the United States is fueling the state's start-up economy and last year broke records for venture capital funding in Arizona with approximately $540 million raised.
Where will we be in 2030, according to Lombard? Smart cities, the sharing economy, autonomous vehicles of all types, urban air mobility, Internet of Things (IoT), 5G and artificial Iintelligence will all be part of our day-to-day lives in Arizona.
But how will innovative companies scale? Katharine Halpin, founder and CEO of The Halpin Companies, led an interactive leadership exercise which was designed to help attendees focus on those habits and beliefs that get in the way of hyper-growth. She prompted us to get in touch with those human factors that can sometimes impede success and growth.
That growth will also involve humans co-botting with machines. Harry Lakin of Hire Capacity reminded us that in an era of machine learning and robotics, people will have to improve their human communication and understanding. Ethics are critically important to the next generation of workers and every business needs to have an EVP (employer value proposition) to be able to attract and retain talent. He cited Hubspot and Yelp as examples of tech companies that are "getting it right."
As businesses launch and scale, the conversation around how to fund and eventually sell them is inevitable. A lively panel moderated by Jim Kaiser of J-Curve Technologies addressed the do's and don'ts of mergers and acquisitions. Jim Robb, managing partner and co-founder of the Robb Group and Jeff Unruh, principal at Alerion Capital Group, offered their seasoned insights and perspective. They reinforced that 50% of what investors are looking at is the management team, which was a perfect transition to the next speaker.
"Culture is King & Queen," declared Matthew Clyde of Ideas Collide, who noted that 47% of people list culture as the No. 1 reason to work for or stay at a company. His lively presentation detailed 5 of the 10 principles that his own company lives and breathes to create an innovative and productive culture. This young company keeps humanity and respect alive and thriving in a tech-centric world.
We all have blind spots as leaders. Examining, discussing them and making a plan for "seeing more clearly" was the theme of a group activity led by Sandler Training.
The day closed with a very human perspective on safety and community, which was led by Rick Smith, CEO & founder, Axon. Actually, it was led by his avatar. Unable to attend the conference, Smith attended via his tech-double. His mission of building a connected ecosystem among people, devices and apps was reinforced through videos that showed his system in action, allowing technology-enabled peace-keepers to respond to potentially volatile human situations. He has scaled his company to 350,000 users and 60TB of valuable data.
We left inspired, energized and hopeful about Arizona's technology-fueled future. "Arizona is ready to pop" as a tech hub, declared Jim Robb.
Above all, the Arizona Technology Council's annual CEO leadership retreat reminded us that no matter how much technology advances, a sense of community will never die.
Thank you to the Arizona Technology Council for bringing that community of forward-thinking professionals together!
---
Nancy A Shenker is CEO of theONswitch. A marketing strategist and brand storyteller, Shenker has a passion for start-ups and transformations. She helps business owners and CEOs succeed through a variety of strategies and tactics, including marketing planning, content marketing, guerrilla marketing, public relations and much more. To learn more, visit www.theonswitch.com.