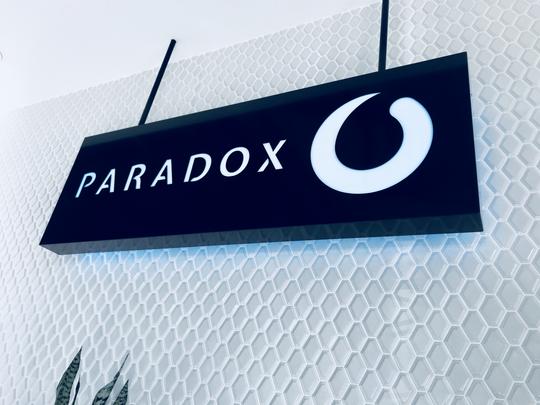 It has been a record-setting year for Arizona entrepreneurs and their companies, which collectively pulled in well over $1 billion in outside financing from venture capitalists and private equity firms in 2021. The funding at the state level mirrors a national record for U.S. startups, which had collectively raised $238.7 billion as of September 30.
This year's funding rounds show a broadening group of successful companies in the state, with at least 17 companies raising $20 million or more in VC funding this year, a drastic uptick in funding rates from just few years ago. 
Arizona's startup ecosystem still has a ways to go in establishing itself as a bona fide startup mecca, but these companies proved that the state's entrepreneurs are well on their way to making that vision a reality. This list is based on publicly disclosed information as of Dec. 28.
10. Moov Technologies – $41 million
Moov Technologies is a Tempe-based online marketplace for used semiconductor manufacturing equipment. The company relocated its HQ from California to Arizona in March and raised $41 million in series A funding led by Tiger Global in November. Click here to read the story.
9. Mosaic Building Group – $44 million
Mosaic is a construction technology company based in Phoenix. The company raised $44 million in series B funding in November to expand its services into the Valley and Tucson. Mosaic was co-founded by Salman Ahmad, who has a Ph.D. in computer science from MIT. Click here to read more about Mosaic.
8. eVisit – $45 million
Mesa-based virtual health care platform eVisit raised $45 million in series B funding in September. The company has been busy implementing new telehealth systems for its customers during the Covid-19 pandemic. Click here to read more.
7. OncoMyx – $50 million
OncoMyx ​​Therapeutics, an ASU spinout working to treat cancer, raised $50 million in series B funding in December. The company is using an oncolytic virus found in rabbits to infect and kill cancerous tumor cells in humans. Click here to read the funding story.
6. HomeLight – $100 million
HomeLight, a property technology company that simplifies the homebuying and selling process, raised a combination of debt and equity worth $363 million in September, including $100 million in equity and $263 in debt financing. HomeLight officially shifted its HQ from San Francisco to Scottsdale over the summer. Read their story here.
5. Persefoni – $101 million
Tempe-based Persefoni is a carbon accounting platform designed to help large enterprise companies and institutional investors measure and forecast carbon emissions. The company was founded in stealth in January 2020, and it has since raised multiple rounds of capital, including $101 million in series B financing in October. Read the Persefoni story here.
4. Emerge Technologies – $130 million
Emerge is a transportation logistic company based in Scottsdale that raised $130 million in series B financing in September. Andrew Leto, the company's co-founder, likened the company to Hotels.com for freight, connecting shippers to carriers. Read more about Emerge here.
3. Lessen – $170 million
Lessen is a property technology company in Scottsdale that connects institutional landlords to service providers like cleaners, electricians, plumbers and more. The company raised $170 million in series B financing just a few months after closing $35 million in series A funding in June. Click here to read more about Lessen.
1. Nextiva – $200 million (tie)
Nextiva is a global connected communications company based in Scottsdale, and in September the company pulled in $200 million in its inaugural round of outside fundraising. The funding came from Goldman Sachs. Click here to read more. 
1. Paradox – $200 million (tie)
Paradox is a Scottsdale company that builds a conversational AI software to help companies automate parts of the hiring process. Paradox's $200 million series C financing was announced in the past week with participation from a large group of investors. Read more about Paradox and the company's plans here.
---
Visit www.aztechcouncil.org/tech-events to view all of the Council's upcoming virtual tech networking opportunities, engaging virtual tech events and in-person tech events.
---