Waymo adds 45 square miles of driverless ride-hailing service to Phoenix metro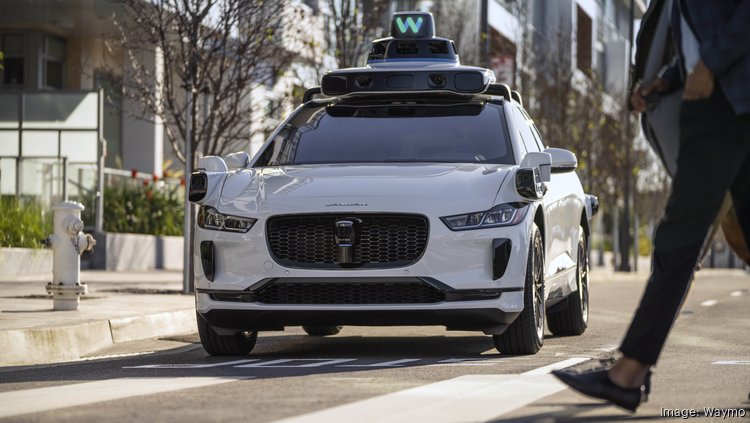 Waymo has expanded its driverless ride-hailing service by 45 square miles in the Phoenix Metro
The new service area for Waymo One reaches further north and south of downtown Phoenix, where autonomous electric vehicle rides have been available since August 2022. Users have also been able to catch autonomous rides in a large area of the East Valley since 2020.
Now that the service territory has moved into uptown Phoenix, areas north of Old Town Scottsdale, the South Mountain area and added parts in the East Valley, new destinations include Camelback Mountain, McCormick Ranch, The Farm at South Mountain and several resorts, Waymo said.
The expansion means Waymo now covers 225 square miles in the Valley with its service, which is providing more than 10,000 trips per week, not including those taken by employees, the company said.
Waymo, a subsidiary of Google owner Alphabet Inc. (Nasdaq: GOOGL), last expanded its service in May with the additions including Scottsdale, nearly all of Tempe and more of Chandler and Mesa.
At that time, the company also added a second pickup and drop-off location at the PHX Sky Train Station on 24th Street to accommodate more passengers at Phoenix Sky Harbor International Airport.
The service allows riders to get in one of its electric Jaguar I-PACE cars equipped with the Waymo Driver autonomous technology 24 hours a day, seven days a week.
The company said that with its latest expansion it is also implementing software updates for its Waymo Driver program. Those will include improved pick-ups and drop-offs with "more confident, predictable driving maneuvers," Waymo said. Also, the company said interactions between its vehicles and pedestrians should become more "human-like," and new ways for the vehicles to communicate intent with other road users through audio and visual cues will be added.
In a big step forward, Waymo said it is now also testing its autonomous vehicles in freeway situations with company specialists behind the wheel and employees taking rides.
Waymo has been operating in the Valley since 2017, mostly in a 50-square-mile area of Chandler, Mesa and Tempe. Rider-only service for the general public in the East Valley has been available since late 2020.
When driverless service started last summer in Phoenix, it was limited to downtown streets. It first expanded to the airport before gradually moving into other areas of the city.
---
Register for the Council's upcoming Phoenix and Tucson tech events and Optics Valley optics + photonics events.
---