Valley solar services company plans further push into rental market after $20M raise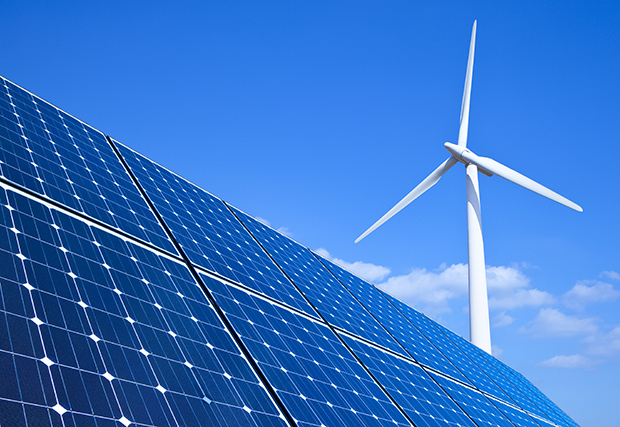 Less than a year after its series A funding round, Chandler-based solar energy company Elevation Home Energy Solutions has closed its series B round after raising $20 million.
Bernhard Capital Partners Management LP kicked in the newest chunk of capital earlier this month to support Elevation's continued expansion to renters and the rental market.
Elevation's work includes providing solar panel installation, energy storage tech and consumption metering for individual homeowners.
Greg Fasullo, who has been Elevation's CEO since 2020, has guided the company further into the rental market. He emphasized the potential of single-family rentals to have a significant effect in increasing the use of clean energy. The Valley is known nationally as being a hub of single-family rental home construction.
He said in a statement that the investment will enable the company to extend its reach into that market and "get closer to creating true net-zero carbon living."
"The single-family rental market is growing exponentially, and when that kind of scale is coupled with sustainable energy solutions, the impact is incredible," Fasullo said in the statement. "With the implementation of our energy solution on just 1,000 homes, more than 8,400 metric tons of CO2 can be avoided. When that is scaled across tens of thousands of homes, entire coal-burning power plants can be replaced."
The cash infusion gives the company a boost that is significantly higher than what it was looking for in June 2021's series A round, which started off with a $3.4 million investment from Vesta Ventures and aimed for a total of $7.5 million.
At that time, Fasullo said the company was making a transition beyond working directly with consumers, such as homeowners and renters of single-family rental properties, to working with institutional landlords. Now, Elevation is continuing that strategy, noting that rising home prices and competition for affordable homes means more people are turning to single-family rentals, and that those renters are looking for ways to keep energy costs down and to use renewable energy.
Tapping into that institutional operator market involves combining Elevation's solar offerings with its proprietary technology called Curb, which allows customers to track the energy usage in their home, using real-time data, in ways meant to help them stop waste and maximize solar.
As of last year, the company had 400 employees, most of them in Arizona. Others work in Nevada, Texas and California. Its website currently has more than 30 openings listed on its jobs page.
Bernhard Capital, based in Baton Rouge, Louisiana, focuses on services and infrastructure. Partner Jeffrey Koonce, who will join Elevation's board of directors, said this investment was an opportunity for the private equity firm to extend its infrastructure footprint into clean energy.
"Elevation is leading the way to cleaner energy in rental homes, and they have a unique approach that not only produces new energy through solar but also reduces the amount of energy needed in a home, offering more savings and impact," Koonce said in a statement.
---
Register for the Council's upcoming Phoenix and Tucson tech events and Optics Valley optics + photonics events.
---