These 10 Valley startups are tackling challenges head-on and are poised for a breakthrough year

Arizona is changing. The state that was once defined by citrus, cattle and copper now boasts a more diverse economy and a more diverse population, thanks in part to the flocks of new residents that pour into the state each day.
The bravest will go on to create their own companies, building startups that hope to spawn new industries, employ hundreds and make the world a better place. Arizona has a long history of technological innovation, but in recent years startups are establishing a stronger foothold in the state.
Arizona is also changing to adapt to the Covid-19 pandemic, which has killed more than 25,000 Arizonans. These days the most successful startups are building for a post-Covid world, where more work is remote, supply chains are front of mind and side hustles can become careers. 
Without a crystal ball, predicting startup success is challenging, but these 10 companies have made the right early moves to set themselves up for success in 2022 and in the years to come.
ActiveClass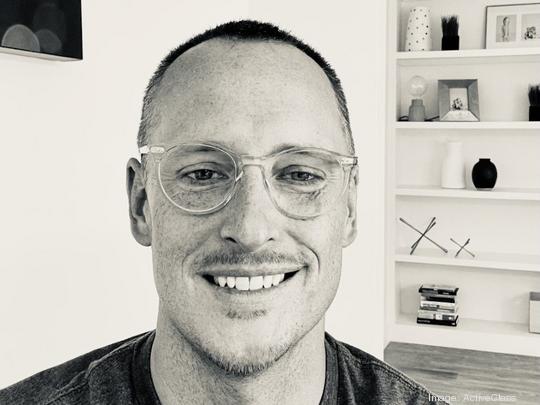 ActiveClass is a Tempe-based startup that aims to increase student retention in higher education by fostering more authentic online interactions.
The Covid-19 pandemic has reworked how college courses are delivered and though there are lots of software programs to deliver course content, they do not exceed at helping students form strong connections with each other or with their professors.
ActiveClass makes software that augments learning management systems (LMS) with the goal of building an authentic connection, according to co-founder and CEO Nate Hurst.
The company was founded in April 2021 and in October the company raised a $1.9 million seed round from PHX Ventures. The company currently has six paying customers (including the Harvard Division of Continuing Education) and they expect demand to increase even more in 2022, especially among community colleges where student attrition is a major problem.
---
Better Agency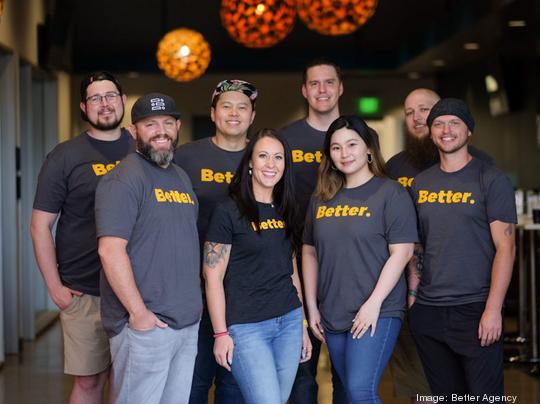 Better Agency is a Mesa company that makes cloud-based software for the insurance industry.
Better Agency raised a $2.1 million seed round, led by PHX Ventures, last July and the company went on to earn other accolades in 2021; Better Agency won in the software-as-a-service (SaaS) category at Venture Madness in October and it was one of the 10 Arizona Innovation Challenge winners named in December.
Will Shaw, Better Agency's co-founder and CEO, said the company plans to double its headcount in 2022. Shaw, who used to play in the NFL, will also participate in the Venture Ready Accelerator this year after winning the Arizona Innovation Challenge.
---
Bluetail
Bluetail is a Phoenix startup building a software platform to digitize and organize all the paper records that accompany owning an airplane. Bluetail helps owners and operators manage flight logs, maintenance records, manuals, legal documents and more without having to drive to the airfield to see them.
The company was founded in 2019 and launched its product in 2020. In August 2021 Bluetail announced a $2.1 million series A round that was used, in part, to add more people to its payroll.
Like Better Agency, Bluetail was also a winner of the Arizona Innovation Challenge, and will participate in the Venture Ready Accelerator this year as a result.
---
Equipifi
The use of Buy-Now-Pay-Later (BNPL) services exploded during the Covid-19 pandemic, mostly as startups worked with retailers to offer financing to people shopping online. But Equipifi, a Scottsdale fintech startup, is building a software for banks and credits unions to get in on the BNPL market.
Equipifi announced that it had raised $3 million in seed funding in November, which will be used to expand its team and further develop its software.
The Equipifi team, which was co-founded by a trio of Valley financial services executives, is working to roll out its software to financial institutions in this quarter. 
---
FreightVana
FreightVana is a third-party logistics company in Phoenix that helps connect companies selling their wares to the carriers that distribute them.
The company was founded in early 2021 by Shannon Breen and John Gamero, two Valley natives who grew up together and previously worked at Knight Swift Transportation Holdings, the mega-carrier based in Phoenix.
The Covid-19 pandemic continues to disrupt global supply chains and companies that previously did not dwell on their logistics operations have since had to refocus on getting their products to customers. FreightVana had more than 30 employees at the end of 2021 and it plans to add at least 70 more in 2022 to keep pace with growing customer demand.
---
HUUB
HUUB is a small business support network that helps entrepreneurs connect with local governments and the resources at their disposal. 
HUUB was founded by Jenny Poon, who previously founded CO+HOOTS coworking space in Phoenix. HUUB was originally just an extension of the CO+HOOTS space, but that changed during the pandemic.
Small businesses, particularly those with fewer than 20 employees, were hit especially hard during the pandemic. Federal spending like the CARES Act or American Rescue Plan set aside big money for small businesses, but the local governments charged with disbursing these funds are not well equipped to connect with small businesses, which is where HUUB comes in.
HUUB is currently up and running in Mesa, Gilbert, Goodyear and Phoenix in multiyear partnerships. Additionally, HUUB was launching locations in Avondale and Scottsdale in January. Poon said there were 1,500 small business users on HUUB platforms at the end of 2021 and they hope to serve 3,000 this year.
---
List Perfectly
List Perfectly is a Phoenix company that makes software to help resellers list their items on multiple online marketplaces at once. Reselling is when people find, purchase or otherwise procure goods and resell them on platforms such as eBay or Facebook Marketplace.
Amanda Morse and Clara Albornoz, both experienced resellers themselves, wanted a way to streamline their reselling operations so they set out to build the software themselves. List Perfectly now offers subscriptions to access their software and they currently have 35,000 users across the U.S.
Morse and Albornoz have bootstrapped List Perfectly so far, growing the company to employ about 30 people. In the coming year they plan to add more features to the List Perfectly platform and expand their services to users in other countries.
---
Navi Nurses
Navi Nurses is a concierge nursing company in Phoenix that was founded by a pair of Valley nurses. Jasmine Bhatti and Ayan Said started the business in 2019 as a way to help people during health transitions, such as when patients return home from the hospital.
After working in hospitals during the Covid-19 pandemic, Bhatti and Said decided to step away from those jobs and put their full focus on growing Navi Nurses. The company now employs 100 private nurses across the state.
Navi Nurses was one of the 10 winners of the Arizona Innovation Challenge in 2021, so the company will participate in the Venture Ready Accelerator this year, a program that has previously produced some big names in the startup community.
---
PayGround
PayGround is a Gilbert startup that makes a payments platform for health care providers. The company raised a $4 million seed round in April and its headcount has since grown to 28.
PayGround aims to simplify the process of paying medical bills by giving patients a single app to pay all their bills from, provided their doctors are signed up to use the platform. The company launched its mobile app in December and it now facilitates payments with credit, debit, HSA and FSA cards.
The company grew quickly in 2021 with revenue increasing by 140% through the first three quarters of the year. PayGround now has more than 180 clients across the U.S.
---
SaiOx
SaiOx is a Tucson-based medical device startup that makes a respiratory assist device called Hespiro. Once approved, the device is expected to help treat patients with COPD, chronic obstructive pulmonary disease, which is a major killer in the U.S. Hespiro will also help people with other respiratory diseases, like Covid-19 patients with damaged lung capacity.
Hespiro is working through the Food and Drug Administration approval process and SaiOx CEO Manny Teran said they're hoping to deploy the device by the end of 2022 or early 2023.
SaiOx — which is named after the chief of pulmonology at Banner University Hospital in Tucson Sai Parthasarathy — was spun out of the University Arizona through its Tech Launch program in 2020.
Last October SaiOx won in the medical category at Venture Madness and in December it was named as a winner in the Arizona Innovation Challenge.
---
Register for the Council's upcoming Phoenix and Tucson tech events and Optics Valley optics + photonics events.
---