Raytheon wins $322.5 million Army contract for versatile missile system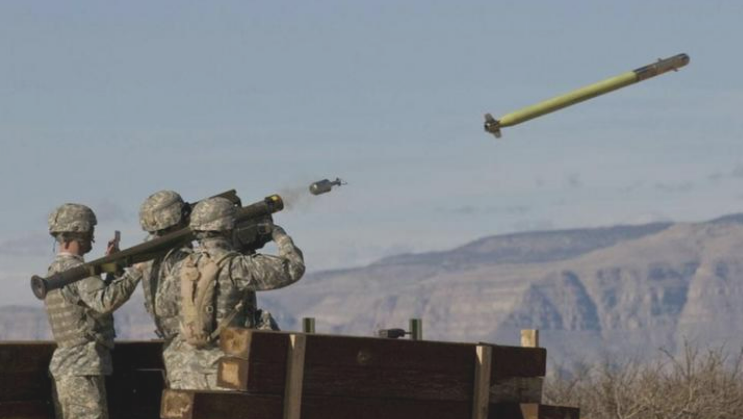 The U.S. military has awarded a $322.5 million contract to Raytheon Land & Air Defense Systems for tube-launched missiles for the U.S. Army.
Under the contract, the Tucson-based division of Virginia-based defense giant RTX (NYSE: RTX) will produce tube-launched, optically tracked, wireless-guided 2B missiles for the Army, with work scheduled to be completed by the end of September 2026.
The missiles are part of Raytheon's TOW weapon system, which the company describes as a long-range precision system that ground forces and others can use against tanks and other armored, wheeled and amphibious threats in any environment or condition. The extended-range missiles can be fired from a variety of launchers.
The TOW system is used by more than 40 international forces and has been integrated on more than 15,000 ground, vehicle and helicopter platforms, Raytheon said. The company also said upgrades to the system mean it will be in use beyond 2050.
Raytheon was the only bidder for the contract, which was solicited online and announced Aug. 15.
On the same day, the Army also awarded a joint venture between Raytheon and Lockheed Martin (NYSE: LMT) a contract modification worth just under $117 million for lightweight command launch units for the Javelin missiles.
The two companies have been working together on the Javelin system, which is used by the U.S. Army and Marine Corps — as well as by foreign military clients — and is described by RTX as a guided munition that can be carried by a single soldier and used against vehicles, bunkers and caves.
The contract modification follows an earlier pair of deals in June worth nearly $71 million and a pair earlier in the year worth more than $32 million.
The work for the latest deal will take place in Tucson and is expected to be finished by the end of November 2026.
Other recent deals
Those deals were the largest of several in recent weeks awarded to RTX's missile division. Here is a rundown of other contracts awarded to Raytheon's Tucson operation.
On Aug. 2, the U.S. Army announced a $49 million deal for unspecified ammunition. The funding and work locations will be based on particular orders made, and the contract is expected to be completed by August 2028.
Raytheon's missiles & defense division won a $24.9 million order, announced Aug. 1, from the U.S. Navy for engineering design and analysis in support of updates to the Digital Scene Matching Area Correlator navigation capability, which is part of the Tomahawk cruise missile system. The work will be done in Tucson and is expected to be completed in July 2024.
Also on Aug. 1, the Navy announced another Tomahawk system contract worth $124.3 million for seeker equipment. The work will take place in Tucson and other locations and is expected to be completed in November 2025.
And along with the two previous deals, the Navy also announced on Aug. 1 that Raytheon won a $16.3 million modification to a previously awarded contract related to the Tomahawk system. The deal continues services for the design, integration, test and delivery of Global Positioning System receivers. More than half the work will be done in Tucson, and it is expected to be finished in August 2025.
On July 27, Raytheon won a $9.9 million contract from the Army for engineering support to develop and qualify a replacement guidance electronic assembly. Raytheon was the only bidder in an internet solicitation. The work will be done in Tucson and in Scotland with an estimated completion by the end of February 2025.
---
Register for the Council's upcoming Phoenix and Tucson tech events and Optics Valley optics + photonics events.
---