Raytheon logs another successful test fire in Air Force missile program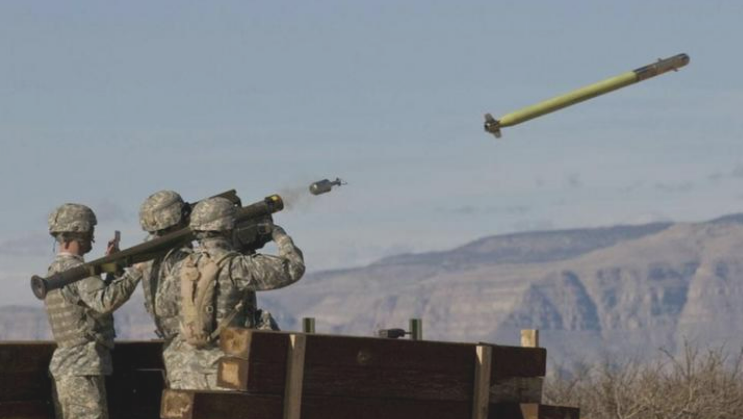 The Tucson-based Raytheon missile manufacturing division of RTX said it has successfully completed the first flight test of the AIM-120C-8 missile, marking a key milestone in a U.S. Air Force program to upgrade its weaponry.
Taking down an aerial target after being fired from an F-15C Eagle fighter jet, the test mission completed all its primary objectives, Raytheon and the Air Force said.
Raytheon is a division of RTX (NYSE: RTX), whose major missile manufacturing operation is located in Tucson.
The test follows an earlier successful test flight of the upgraded AIM-120D-3 missile. That and the AIM-120C-8 are both part of the Advanced Medium Range Air-to-Air Missile (AMRAAM) program, which is part of the Form, Fit, Function Refresh initiative, also known as F3R, which updates missile hardware and allows for software upgrades.
The F3R upgrades involve updating circuit cards and advanced processors in the guidance section of the missile and to re-host legacy software in the projectiles, Raytheon said.
Earlier this year Raytheon received a $1.15 billion contract for AIM-120 D-3 and C-8 AMRAAM missiles for the U.S. Air Force and Navy — as well as for 18 other countries, including Ukraine, which is currently fighting invading Russian forces.
"AMRAAM is a combat-proven missile trusted by more than 40 international partners for both air-to-air and surface-to-air missions," said Paul Ferraro, president of Air Power at Raytheon, in a statement. "With the advancements from F3R, which updates both the missile's hardware and allows for future Agile software upgrades, we are maximizing the capabilities of this munition for allies around the world."
Raytheon previously won a $972 million AMRAAM contract in September 2022 for hardware and software for AIM-120D3 and AIM-120C8 missiles. That was the first contract of its kind under the F3R program.
At the end of August, Raytheon announced a $192 million indefinite-delivery/quantity contract for AMRAAM weapons, providing for Raytheon to purchase fielded AMRAAM weapons from various sources. Funding for that contract includes money from the Fiscal 2023 Ukraine Security Assistance Initiative, the U.S. Department of Defense said. Work will be done in Tucson and is expected to be completed before the end of November 2024.
Other Raytheon contracts
Besides the AMRAAM news, Raytheon has also secured two other deals in recent weeks:
Raytheon announced a $276.54 million contract modification for 155 mm projectiles for the U.S. Army. Work will be done at a variety of sites including Tucson and Phoenix, with an estimated completion date of April 29, 2024.
Raytheon was also awarded a $10 million contract modification to exercise options for design agent and engineering support services for the Rolling Airframe Missile. The deal combines purchases from the U.S. Navy and Germany under the Foreign Military Sales program. Work will take place in Tucson and is expected to be completed by March 2028.
---
Register for the Council's upcoming Phoenix and Tucson tech events and Optics Valley optics + photonics events.
---