Nikola gets key California incentive approval as it lines up more buyers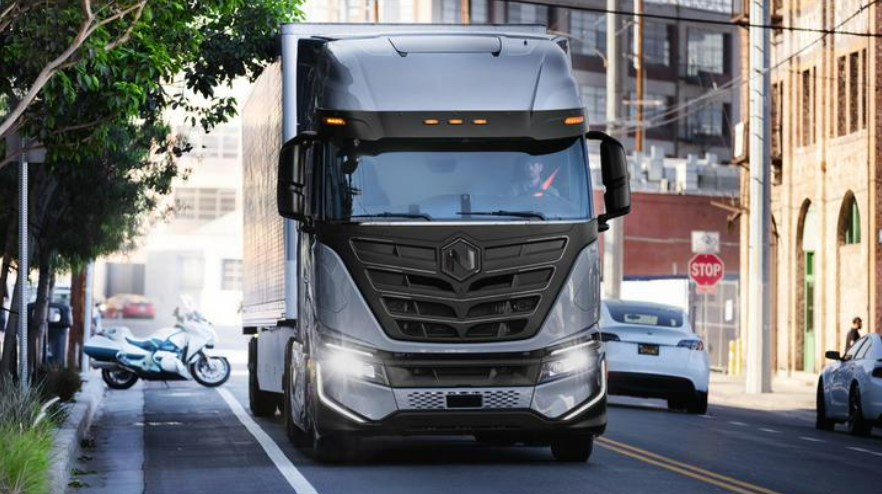 Phoenix-based zero-emissions maker Nikola Corp. has won a key approval from the state of California, making its battery-powered semitruck eligible for a state voucher incentive.
The California Air Resources Board, or CARB, announced this week the incentive eligibility, meaning that purchasers of the Nikola Tre battery-electric vehicle, or BEV, can reduce their cost by $120,000 per truck using the incentive.
The program — the Hybrid and Zero-Emission Truck and Bus Voucher Incentive Project, or HVIP — makes available a limited number of first-come-first served incentives for clean commercial vehicles bought by purchasers operating in California.
"We applaud CARB's commitment to a greener future through the HVIP program," said Michael Erickson, Nikola's Global Head, Battery-Electric Vehicles, in a statement. "Our HVIP approval is anticipated to help dramatically reduce greenhouse gas emissions and lowers the total cost of ownership for Nikola's California-based customers."
Nikola (Nasdaq: NKLA) said its Tre BEV is expected to have the longest range — up to 350 miles — among current Class 8 tractors that are part of the program.
The news comes after recent announcements that Nikola has received letters of intent for truck purchases from Saia LTL Freight and USA Truck Inc. (Nasdaq: USAK).
Saia said it intends to purchase or lease 100 Tre BEVs following the satisfactory completion of a demonstration program in the first half of this year that will have three trucks operated in three separate Saia network locations.
USA Truck signed a letter of intent to purchase 10 Tre BEVs from Thompson Truck Centers, which is a member of Nikola's sales and service dealer network. Thompson will provide sales, service, maintenance and energy infrastructure for the trucks, and the deal includes the option to purchase 90 more trucks over the next two years.
Nikola is building its trucks at its new factory in Coolidge in Pinal County south of the Phoenix metro.
Late last year, Nikola announced that it had delivered its first vehicles, and the company also agreed to pay $125 million to the Securities and Exchange Commission to settle charges it had defrauded investors be misleading them about its commercial prospects.
---
Register for the Council's upcoming Phoenix and Tucson tech events and Optics Valley optics + photonics events.
---