TechTalk eNews: August 2023
Alibaba.com 

CoCreate: Partner with the world's largest e-commerce company and expand your business at Las Vegas event on September 7-8

GPEC

, Startup Island Taiwan ink agreement to foster business collaboration

Intel 

enters partnership to advance chip foundry goals

Raytheon 

wins $322.5 million Army contract for versatile missile system

GT Medical Technologies 

awarded Arizona Bioscience Company of the Year for disrupting the status quo in brain tumor treatment

Scottsdale Area Chamber of Commerce 

announces finalists for the prestigious 37th annual Sterling Awards

Virgin Galactic 

flies private astronauts into space for first time

Axon files plans for huge corporate HQ site, and more, in north Scottsdale

Five business leaders join University of Arizona Tech Parks 

governance

GateWay Community College maker space yields $36M economic impact, GPEC 

finds

Hobbs anounces new worker safety partnership with TSMC
Paragon IT Pros 

guest blog: Leading with empathy

Terkel announces rebrand to Featured
Athena Manufacturing announces corporate rebrand, changes name to A3D Manufacturing
Maricopa County Community College District, Intel and GPEC 

to hold Artificial Intelligence Teaching and Learning Summit on October 25-27

Anuncia Medical 

successfully launches second generation device to treat hydrocephalus

July 2023 episode of AZ TechCast on Arizona's shifting IT industry features experts from Cole Technologies, Slalom and AccountabilIT

Intero Digital 

guest blog: Introduction to Amazon marketing

Didn't submit your GCOI award nominations in time? The deadline has been extended to TOMORROW, August 25!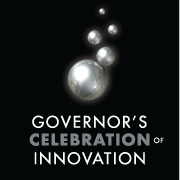 Technology leaders from across the state (AZTC members or non-members) are invited to submit award nominations for the 2023 Governor's Celebration of Innovation. This is your big chance to have your work recognized on stage in front of several hundreds of people. You can submit for the below categories: Innovator of the Year: Academia, Innovator of the Year: Large Company, Innovator of the Year: Small Company, Innovator of the Year: Start-Up, Business Transformational Leadership Award, Ed Denison Business Leader of the Year.
Click on each award to download the required forms and email them to [email protected] by end of day TOMORROW, August 25. Learn more >>
---
Do you know any foreign-based med-tech companies that need support with launching their business in Arizona?
Next Tuesday, August 29, the Council's MedTech Committee and the Arizona Commerce Authority are hosting a virtual information session to share resources for foreign-based med-tech companies hoping to launch their businesses in Arizona. You'll hear from Rebecca Clyde of Botco.ai, Matthew E. Likens of GT Medical Technologies, Inc. and Jami Mei of the Arizona Commerce Authority. Sign up today!
---
Award nominations for the Southern Arizona Tech + Business Expo due by Friday, September 1!
The Council will be hosting its 11th annual Southern Arizona Tech + Business Expo on Wednesday, October 18 at the Tucson Convention Center. While you're registering, don't forget to nominate someone outstanding in the below categories: Innovation Leader of the Year, Manufacturer of the Year, Startup of the Year, Environmental, Sustainability and Governance Award and Southern AZ Member Organization of the Year.
Award nominations are due Friday, September 1. If you're interested in sponsoring the Expo or reserving an exhibitor booth for your organization, please email Jamie Neilson at [email protected].
---
My View: Setting the record straight on Arizona's potential as technology hub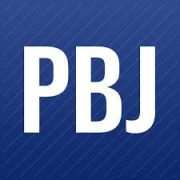 As Arizona's tech ecosystem evolves, it's encouraging when those beyond our borders take interest in what we are doing. But when their interpretation is skewed, Council President and CEO Steve Zylstra believes it's time to call them on it.
---
Fight on: Women continue to battle for equity in the technology sector
Studies report that women make up only 26% of the tech industry's workforce and are earning only 83% of what their male counterparts are earning. Council President and CEO Steve Zylstra believes there's still a lot of work to be done. Flip to pages 86-87 of AzBusiness Magazine to read more >>
---
Council announced as 2023 winner of Innovative Member and Client Services award
At the Technology Councils of North America (TECNA) awards ceremony in Seattle, the Council was announced as the 2023 winner of the Innovative Member and Client Services or Programs award! A big thank you to Steve, Deborah, Darryle and Jamie on our team for accepting the award.

---
Council celebrates one-year anniversary of Inflation Reduction Act
Council President and CEO Steven Zylstra spoke at a press conference hosted by the Environmental Defense Fund at Valley Metro RPTA alongside Senator Mark Kelly, Mayor Kate Gallego and several clean energy and business leaders to celebrate the one-year anniversary of the Inflation Reduction Act's passage into law.

---

The Council's Political Action Committee advocates for tech companies at the local, state and federal level, vets political candidates and endorses those with track records in supporting pro-tech legislation. Support the PAC to take a stand for technology and bolstering Arizona's economic recovery.

---
Full Swing Studios is your go-to for video, podcasting and photo production needs.

Full Swing Studios is a dynamic video, podcast and photo production company that is dedicated to delivering powerful and engaging storytelling experiences.
Whether you're looking for a video to promote your business, a podcast to inspire your viewers or listeners or a photo session to capture a special memory, Full Swing Studios offers solutions that don't break the bank.
---
Registration is filling up fast for the Council's Smart City + IoT Conference on Tuesday, September 19 in Scottsdale.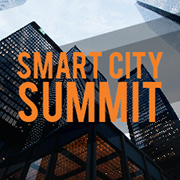 The Council's seventh annual Smart City + Internet of Things (IoT) Conference is right around the corner on Tuesday, September 19 at ASU's SkySong Innovation Center. This conference will convene some of Arizona's most innovative organizations for a conversation around how to build more resilient, sustainable and future-proof cities. Bring a few colleagues and save your seats today!
---
Learn how SARSEF is helping develop Arizona's next generation of problem-solvers and critical thinkers on September 20.
Join the Council at our Tucson after5 Tech Mixer on Wednesday, September 20 hosted by Southern Arizona Research, Science and Engineering Foundation (SARSEF). Attendees will tour SARSEF's home base at the Community Foundation for Southern Arizona and partake in hands-on STEM activities to see how the organization uses its students' natural curiosity to fuel their interest in STEM.
---
Save the date for the Council's September after5 Tech Mixer at Motion Tactic in Tempe on September 27.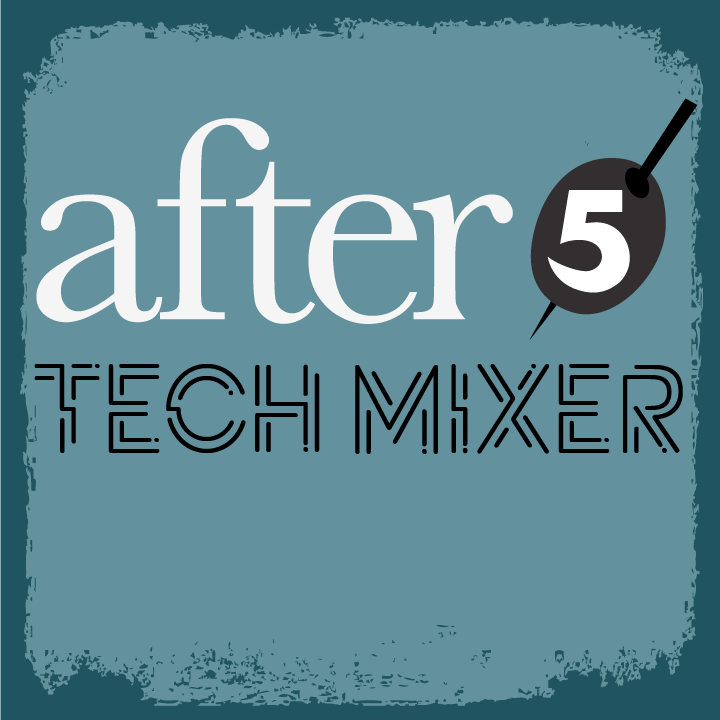 Motion Tactic is not only a website design and development agency located in Tempe. They are also a Council Premier Sponsor (that managed our recent website redesign) and host of the Council's September after5 Tech Mixer on Wednesday, September 27. Swing by their office for a fantastic evening spent mingling with Council members and non-members, enjoying delicious food and beverages and and learning more about Motion Tactic's impactful work.
---

Why is it so hot in Phoenix this year? Climate change may not be the only explanation
ElectraMeccanica plans to merge with UK truck maker Tevva
Arizona Gov. Hobbs declares a state of emergency due to extreme heat
Global energy storage company will source batteries from planned AZ factory
Mesa Mayor John Giles joins federal electric vehicle committee
Recycling plant opens in Arizona to address solar panel waste
APS activates giant batteries at AZ solar facilities to release power after sunset

Nikola Corp. stock rises after company lands $16.3M in infrastructure grants
Nxu announces first product shipment, achieving important milestone on the path toward an electrified future

Report: Arizona added 13,000 clean energy jobs in past year, 7th best in US

Climate Power report finds that since the passage of the Inflation Reduction Act, thousands of jobs and $8.31B in investments have been generated in AZ

SRP will see a major expansion of solar power from huge project near Flagstaff

P.S. CLICK HERE to learn more about the federal energy and infrastructure-related grants and opportunities in AZ from present through October 31 as part of the Bipartisan Infrastructure Law and the Inflation Reduction Act.
---
2023 PLATINUM SPONSORS
---
2023 VISIONARY & CONTRIBUTING SPONSORS
AGM Precision Machining | Alliance Bank | APS | AudioEye | Blue Canoe Marketing | Caterpillar | cStor | Full Swing Studios | Involta | Keap | Meta | Metz & Associates PLLC | Michael Beach Consulting | MSS Business Transformation Advisory | Pacific Office Automation | Pima Community College | Qwick | Rincon Research | Solugenix | Sun Corridor Inc. | Tech Parks Arizona | Waymo
---
---
Register for the Council's upcoming Phoenix and Tucson tech events and Optics Valley optics + photonics events.
---