Private Industry, Arizona Governor's Office of Resiliency to Discuss Clean Energy Investment at Honeywell Facility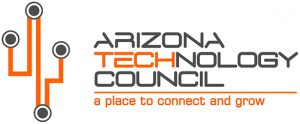 The Hobbs administration will hold a media availability on Monday, November 27, at 3:30 PM MST (AZ local) at Honeywell's Advanced Air Mobility Lab in Phoenix, following a private roundtable discussion with major employers about recent and upcoming clean energy investments in Arizona.
Organized by Ceres, Advanced Energy United, and the Arizona Technology Council, Powering Arizona: Maximizing Historic Federal Investment for a Clean Economy, will feature a roundtable discussion that includes representatives from the Governor's Office of Resiliency, Honeywell Aerospace, Microsoft, Lucid Motors, KORE Power, and other major employers in the state. The event will focus on the important partnership between the public and private sectors to fully leverage recent federal climate and infrastructure legislation, which has unleashed a surge of clean energy investment across Arizona and the U.S.
Members of the Hobbs administration, company representatives, and the hosting partners will speak to the media following the closed-door roundtable event to share key takeaways. There will also be an opportunity to see highlights of the Honeywell Advanced Air Mobility Lab, a cutting-edge hub for urban air mobility research and development.
Arizona is already benefiting mightily from the national clean energy investment boom, quickly establishing itself as a powerhouse in the U.S. clean energy industry. Since the summer of 2022, the state has already secured more than $10 billion in new clean energy investments, which are projected to create more than 13,500 new jobs. The media availability and roundtable event will celebrate this success while exploring opportunities for further policy and business action to invite even greater investment in Arizona's clean energy economy.
WHO:  
Maren Mahoney, Director of the Arizona Office of Resiliency
David Shilliday, Honeywell Aerospace Vice President and General Manager, Advanced Air Mobility
Edwin Hernández‑Vargas, Manager of State and Local Affairs, KORE Power
Additional speakers to be announced
WHEN: 
Monday, November 27
3:30 p.m. MST (AZ Local)
WHERE:  
Honeywell Advanced Air Mobility (AAM) lab
21111 N 19th Ave
Phoenix, AZ 85027
RSVP: Please email Helen Booth-Tobin ([email protected]) for media registration details. A virtual option will be available to join remotely.