Here are the companies making waves in Arizona's technology industry

Every day there seems to be another local or national news story about technology companies, both small and large, flocking to Arizona in droves to start or expand their organizations.
Our state has cemented itself as a more than legitimate option alongside the major U.S. technology hubs, including California, Massachusetts, New York, Texas and Washington. Key reasons include our positive business climate, low corporate taxes, and the massive improvement in quality of life we offer executives and employees compared to the competition. In addition, we're developing the talent necessary to run highly innovative operations. Credit goes to some of the most prestigious universities in the nation, including Arizona State University, University of Arizona, Grand Canyon University, and others.
Over the past year and a half, Arizona's economy and our citizens have leaned heavily on technology to continue our state's growth, keep Arizonans safe, and allow businesses to stay connected to employees and customers. We have also seen several companies stand out for a number of reasons, including the development of critical technology, major growth initiatives, and more. In this column, I'd like to spotlight some of the leaders in our technology industry and explain how these organizations have helped Arizona climb the nation's technology ladder.
It's impossible to start without looking at what some of the major technology players have accomplished over the past year. Intel, a mainstay in Arizona's fast-growing chip industry, announced a $20 billion plan to build two new semiconductor fabrication plants here to address the worldwide semiconductor shortage. This news came on the heels of Taiwan Semiconductor Manufacturing Company's (TSMC) announcement to build a $12 billion facility in our state.
Raytheon, a giant in Arizona's defense industry, is making substantial hiring pushes. The expansion in talent signaled by recently committing to hiring 1,000 people in Tucson is necessary to support multi-billion-dollar contracts, such as two major contracts with the U.S. Air Force. Phoenix-based Honeywell Aerospace also continues to grow and was recently listed as the second-largest manufacturer in Phoenix, which includes Maricopa and Pinal counties, behind only Intel with 5,648 local employees.
In more aerospace and defense news, CP North America opened a major manufacturing facility in Prescott in June. The company develops rugged, high-performance computer platforms, unmanned aerial vehicle (UAV) solutions, and data links and LCD displays for the military, industrial and commercial markets. CP North America also provides commercial and industrial markets with contract manufacturing support. The new facility will create more than 200 jobs over the next two years and have an additional positive economic impact on Yavapai County.
In the advanced manufacturing space, Benchmark and Avnet continue to lead the pack. Avnet celebrated its 100-year anniversary in January. The company has 1,400 suppliers and serves 2.1 million customers in more than 140 countries. Benchmark celebrated its 25th anniversary last year and opened an advanced electronics engineering and manufacturing facility in Phoenix. The facility was recently featured on Fox Business News in a story about Arizona's rapid growth in the manufacturing industry.
Arizona is also home to several fast-growing technology industries, including ed-tech, bioscience, and autonomous and electric vehicles. The electric vehicle market is very hot due to the emergence of Nikola and Lucid as fast-growth, high-innovation companies. Both companies have made key infrastructure investments in Arizona, as well as commitments to hiring in great numbers. In addition, Canada-based ElectraMeccanica broke ground on its first U.S.-based electric vehicle assembly facility and engineering technical center in Mesa. The $35 million plant will bring 500 high-tech, high-value jobs to the community.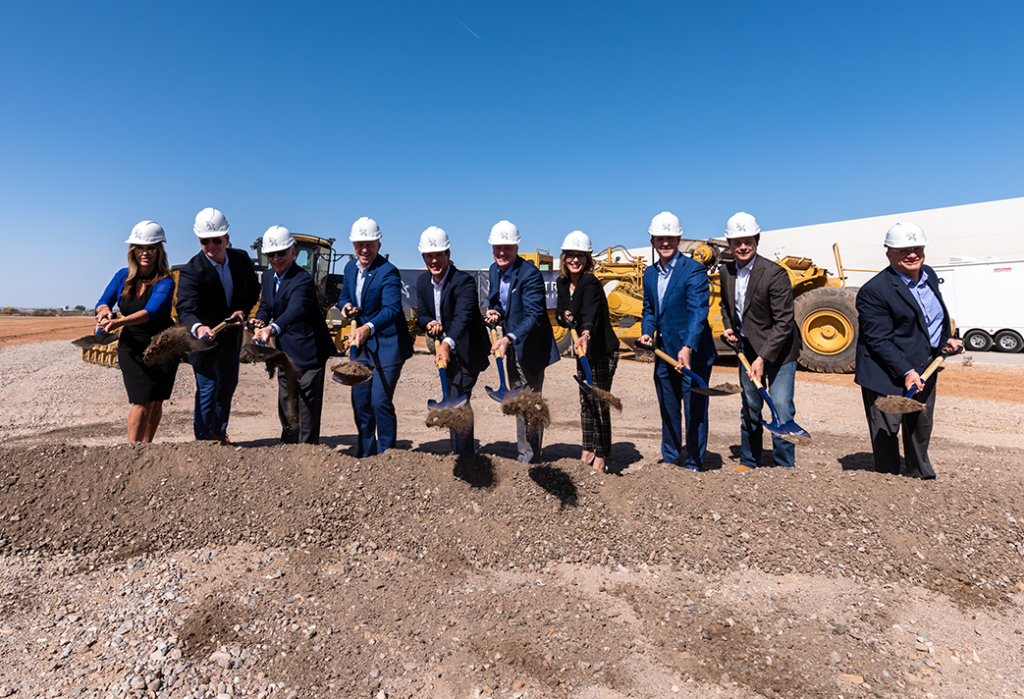 In the ed-tech Industry, Arizona was recognized as one of the sector's fastest-growing states by Harvard Business Review. We have many innovators in the space, but three have stood out: Picmonic, CampusLogic and Parchment.
Parchment is the most widely-adopted digital credential service in the industry. Its services allow students, academic institutions and employers to request, verify, receive, and share credentials in secure ways. Since 2003, the platform has helped millions of people and thousands of schools and universities exchange more than 20 million transcripts and other credentials globally, according to the Harvard Business Review.
Picmonic — maker of study aids for people training to be doctors, nurses, paramedics and other professions that require knowledge of complex medical topics — was acquired by TrueLearn in January. Over the years, CampusLogic has made many key acquisitions, including Funderbolt and RaiseMe. It was ranked as the 81st fastest-growing company in a 2019 Deloitte survey.
The bioscience industry is another up-and-comer for our state. The work that the Flinn Foundation has put forth with the Arizona Bioscience Roadmap continues to place our bioscience sector at the forefront of growth and innovation. Arizona began this journey toward becoming a premier, nationwide health care innovator as a low-tier, med-tech community compared with the rest of the nation. Today, we have ascended close to a top-tier state because of efforts by the Flinn Foundation and many other leaders in the health and technology sectors.
Some of the top organizations in this space include Akos MD, which uses telemedicine technology to allow patients to consult with healthcare professionals without the hassles of a physical visit; HiMS, a national company headquartered in Phoenix that designs electronic health records (EHR) software that transforms the integrated health care experience; and Biosensing Instruments, which develops bioanalytical tools to accelerate drug discovery research.
This is just scratching the surface of the innovation happening throughout Arizona and the organizations driving our growth in technology. Other industries on the rise include IT and cybersecurity, fintech, data centers, clean energy and more.
Arizona is no longer climbing the technology ladder. We've arrived, and now our eyes are set on leading the nation. We certainly have the talent and leadership to get it done!
Steven G. Zylstra is the president and CEO of the Arizona Technology Council.
---
Visit www.aztechcouncil.org/tech-events to view all of the Council's upcoming virtual tech networking opportunities, engaging virtual tech events and in-person tech events.
---