Cancer Treatment Centers of America and Alliance Bank of Arizona executives elected to the Arizona Technology Council's board of directors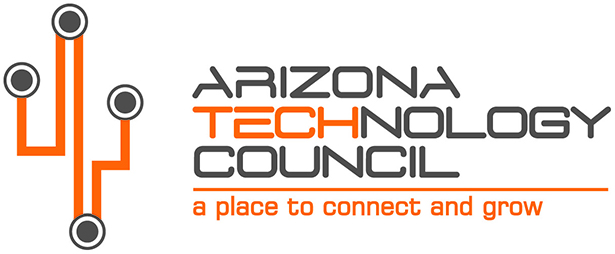 The Arizona Technology Council today announced it has appointed Amy Walters, vice president of Product Operations, Cancer Treatment Centers of America Inc., and Todd Russell, vice president, Alliance Bank of Arizona, to its board of directors. The two executives were elected unanimously to serve three-year terms at the Council's quarterly board meeting held on January 26.
"Amy and Todd have worked in Arizona's business community for many years and know what it takes to advance our position as a premier economic development and technology hub," said Steven G. Zylstra, president and CEO of the Council and SciTech Institute. "The expertise, hard work and energy that each individual brings to the table in the medical and financial sectors will have an immediate positive impact on our board and members."
The board of directors serves an advisory and fiduciary role by representing the interests of the state's technology industries in the Council's strategic planning and ongoing operations. The current board includes 34 members representing a diverse set of organizations.
Walters and Russell provide a unique perspective on the technology industry, as well as strong backgrounds in the medical, nonprofit, finance and banking sectors. For her contributions to technology and healthcare, Walters was also named the finalist in the 2021 Governor's Celebration of Innovation Transformational Leadership Award. Their respective bios are:
Amy Walters, vice president of Product Operations, Cancer Treatment Centers of America Inc.
In her role as vice president of Product Operations at Cancer Treatment Centers of America, Inc., Walters has the privilege of helping patients navigate their cancer journey by enabling cutting-edge technology to enhance their overall experience. She is honored to serve as a board member of Arizona Assistance in Healthcare, committee member of Make-a-Wish, committee member of the American Cancer Society, a Big for the Big Brothers Big Sisters Program and a volunteer for the Nick Lowery Foundation (Champions for the Homeless).
Walter obtained a master of global management degree from the Thunderbird School of Global Management and was nominated by her student peers and professors for the Outstanding Student Founder's Award in 2018. In addition, she was elected to the Thunderbird Global Alumni Network Advisory Council. Walters was also chosen as a Health Care Hero (non-physician category, 2022), Most Admired Leader (2021), Outstanding Woman in Business (2020) and 40 under 40 (2019) — all by the Phoenix Business Journal. She also was named one of the Top 25 Women in Technology for Mission Critical Magazine (2021) and the Innovator Spotlight Award as one of the Most Influential Women in Arizona by AZ Business Magazine (2022).
Todd Russell, vice president, Alliance Bank of Arizona
Originally from Ohio, Russell moved to Arizona in 2010. He has over 20 years' experience in finance and banking. He is responsible for providing banking solutions and services to a target market of medium- to large-size businesses, professionals and individuals. He has worked for MidFirst Bank, Meridian Bank, Huntington Bank and Meadows Bank and is currently vice president at Alliance Bank of Arizona as a commercial banker. He has also served on several non-profit boards, including Multiple Sclerosis Cincinnati and AZ Chapter, Fountain Hills Community Foundation and Foothills Animal Rescue.
Companies represented on the Arizona Technology Council board of directors include:
Arizona Commerce Authority; AccountabilIT; Alerion Capital Group; Alliance Bank of Arizona; American Express; Arizona Public Service; Arizona Western College; Arizona State University; Avnet; Ballard Spahr; Benchmark; Cancer Treatment Centers of America; Ease; Ernst & Young; Honeywell Aerospace; IBM; Ideas Collide; ILLUME Advising; Insight; Intel; Iron Mountain; KEO Marketing Inc.; MSS Technologies; PADT, Inc.; PayPal; Phoenix Business Journal; Quarles & Brady; Raytheon; Rincon Research; Solugenix; Tech Parks Arizona, The University of Arizona; Translational Genomics Research Institute; University of Advancing Technology; and Vonage Business.
---
Register for the Council's upcoming Phoenix and Tucson tech events and Optics Valley optics + photonics events.
---