Arizona Technology Council's Best and Brightest Companies, Leaders, Educators and Students Honored at 2023 Governor's Celebration of Innovation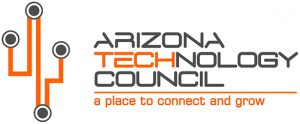 The Arizona Technology Council, in partnership with the Arizona Commerce Authority, has announced the winners of the 2023 Governor's Celebration of Innovation awards. Winners of this prestigious annual award program have demonstrated a unique ability to grow, innovate and inspire, achieving incredible technological advancements and representing the best Arizona has to offer. This year's recipients were recognized tonight during the awards ceremony at Chateau Luxe in Phoenix.
"Arizona's technology industry has grown to become one of the most prestigious in the nation and it is because of the companies and individuals honored here tonight and throughout the 20 years of this award program," said Steven G. Zylstra, president and CEO of the Council and SciTech Institute. "It is among my greatest honors to celebrate our winners each and every year, and I am so proud of how far our state's innovation ecosystem has come during my time with the Council."
"We are honored to partner with the Arizona Technology Council to celebrate the 20th Governor's Celebration of Innovation awards," said Sandra Watson, president and CEO of the Arizona Commerce Authority. "We're proud to showcase the state's thriving innovation community and GCOI's incredible success over the past two decades."
The winners in their respective categories are:
Company Award Winners
Individual Award Winners
Outstanding Technology Senator of the Year: Sen. Ken Bennett, District 1
Outstanding Technology Representative of the Year: Rep. Michael Carbone, District 25
Tech 10 Legislators:
Senators:
Sen. Flavio Bravo, District 26
Sen. Frank Carroll District 28
Sen. David Gowan District 19
Sen. Steve Kaiser, District 2
Sen. Catherine Miranda, District 11
Representatives:
Rep. Seth Blattman, District 9
Rep. David Cook, District 7
Rep. David Marshall, District 7
Rep. Jennifer Pawlik, District 13
Rep. Justin Wilmeth, District 2
Future Innovator Award Winners:
Future Innovators of the Year Honorable Mentions:
Teacher of the Year Award Winner:
Teacher Honorable Mentions:
The individual/company award winners and finalists were evaluated and chosen by the following selection committee of experts independent of the Arizona Technology Council:
Keith Latchaw, president and CEO, MSS Business Transformation Advisory
Doug Hockstad, assistant vice president, Tech Launch Arizona, The University of Arizona
Eric Miller, principal and co-founder, PADT, Inc.
Bob DeLean, chairman, Arizona Tech Investors
Joann MacMaster, CEO, Desert Angels
In addition, the Council would like to recognize and thank the Arizona Council of Engineering and Scientific Associations (ACESA) for their participation in selecting the Future Innovators and Teacher of the Year Award winners and honorable mentions.
About the Arizona Technology Council
The Arizona Technology Council (AZTC) is Arizona's premier trade association for science and technology companies. Recognized as comprising a diverse professional business community, Council members work towards furthering the advancement of technology in Arizona through leadership, education, legislation and social action. The Council offers numerous events, educational forums and business conferences that bring together leaders, visionaries, and community members to make an impact on the technology industry. These interactions contribute to the Council's culture of growing member businesses and transforming technology in Arizona. To become a member or to learn more about the Arizona Technology Council, please visit www.aztechcouncil.org and follow AZTC on Twitter at @aztechcouncil.
About the Arizona Commerce Authority
The Arizona Commerce Authority (ACA) is the state's leading economic development organization with a streamlined mission to grow and strengthen Arizona's economy. The ACA uses a three-pronged approach to advance the overall economy: attract, expand, create — attract out-of-state companies to establish operations in Arizona; work with existing companies to expand their business in Arizona and beyond; and help entrepreneurs create new Arizona businesses in targeted industries. For more information, please visit azcommerce.com and follow the ACA on Twitter at @azcommerce.