January 2021 Sustainability + Renewable Energy News
Arizona Technology Council and The Western Way release new report outlining how clean energy has the potential to play a significant role in economic recovery
Arizona is emerging as a national leader in technology and innovation, including developing and adopting clean and renewable energy solutions for our advanced economy. As we look ahead to the state's post-COVID economic recovery, the clean energy sector has the potential to play a significant role. With that in mind, Arizona Technology Council and The Western Way partnered to convene a stakeholder process bringing together business leaders from across Arizona to generate ideas and recommendations for best incorporating the clean energy and innovation sectors into the recovery plan.
VIEW THE REPORT that gives policymakers a roadmap for incorporating energy innovation into the recovery plan.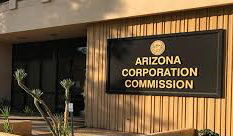 Arizona Corporation Commission elects new department chair
Congratulations to Lea Márquez Peterson! The Arizona Corporation Commission has voted to elect Republican Lea Márquez Peterson to serve as chair of the state body that sets rates and policies for utilities. Márquez Peterson replaces former Republican Chairman Robert Burns. Márquez Peterson can now influence the tone and direction of the regulatory body by running meetings and setting agendas as chairperson. The commission regulates electric, gas and water utilities in the state and oversees pipeline safety, railroad crossings and securities issues. Read more >>

2021 predictions from Arizona's technology ecosystem
Despite the challenges we've faced, Arizona is still on the rise and can be compared side by side with the most influential and powerful technology hubs across the nation and even the world. There are many technology sectors that will continue to push Arizona's explosive growth forward in 2021. Arizona Technology Council Steve Zylstra shares his insight on the importance of electric vehicles and renewable energy, as well as the other emerging technologies expected to impact Arizona's technology ecosystem in the coming year and beyond. Read more >>
UArizona Center for Innovation awarded DoE contract to support clean-energy innovators
The University of Arizona Center for Innovation (UACI) has received an additional three-year award from the U.S. Department of Energy's National Renewable Energy Laboratory to support a variety of the Department of Energy's American-Made Challenges. This comes in addition to UACI's 2020 appointed commitment as a Power Connector for NREL's American-Made Solar Prize Challenge. In support of all American-Made challenges, UACI will expand their collaborator's role with NREL and DOE by helping them pursue their mission to incentivize the nation's entrepreneurs to strengthen American leadership in energy innovation and domestic manufacturing. Read more >>
Lucid Motors on track to begin production of Lucid Air luxury electric sedan
The first phase of construction has been completed at Lucid Motors' new electric vehicle plant in Casa Grande, south of Phoenix, and company officials say they're on track to begin production there in early 2021. The Newark, California-based company said the Lucid AMP-1, or advanced manufacturing plant, is the first greenfield, dedicated electric vehicle factory to be built in North America. With the 999,000-square-foot first phase finished, Lucid is now working to put equipment and processes in place to begin producing the Lucid Air luxury electric sedan. Read more >>

Global Water Resources to provide water to Nikola facility
Global Water Resources, Inc., a pure-play water resource management company, has entered into a master utility agreement with Nikola Corporation to provide water and wastewater services to Nikola's new manufacturing plant in Coolidge, Arizona. Nikola broke ground on its manufacturing facility where it plans to make hydrogen-powered and battery-powered Class 8 semi-trucks. Nikola plans to complete the initial phase of construction by mid-2021, with the follow-on phases completed within the next 12-18 months. Read more >> 
General Motors committed to fighting for electric vehicle market share
A decade ago, General Motors (GM) was the company to beat in the United States in electric vehicles. In 2012, the year Tesla debuted the Model S, GM sold more than 23,000 Chevrolet Volts, nearly double that of its nearest competitor, the Toyota Prius, and representing 18% of the total U.S. electric vehicle market. But since Tesla began selling the Model 3 two years ago, it has smashed U.S. sales records for electric vehicles and turned 112-year-old GM into an underdog. Tesla dominated the U.S. EV market in 2019 with 58% share, and some estimates have suggested its share rose to as much as 80% in the first half of 2020. Read more >>

APS helps Nikola with innovative rate to accelerate hydrogen economy
Nikola Corporation has secured an innovative electric rate schedule with Arizona Public Service Company (APS) that makes possible the accelerated development of hydrogen-based fueling solutions for the transportation industry. By facilitating low-cost production of hydrogen, the Arizona Corporation Commission's approval of this rate schedule paves the way for the curtailment of greenhouse gases in the transportation sector, while also providing benefits to key constituents via novel grid-balancing solutions. Read more >>
INTERVIEW: Arizona Technology Council CEO + The Western Way say corporate partnerships will help stimulate renewable energy
Following a joint report from their two entities, Doran Miller, Arizona director of the Western Way and Steve Zylstra, president and CEO of the Arizona Technology Council, think 2021 has the potential to be an important year for renewables in the state. The pair hope that the report can offer concrete methods to legislative officials following a rapid support for clean energy in the state, including new energy rules that call for decarbonization by 2050. Read more >>
Working toward a sustainable and livable Tempe
Under the leadership of Mayor Corey Woods, Tempe City Council is changing up the way it does business so they can address complex challenges. With a keen eye on sustainability for the past five years, Tempe's new Sustainable and Livable Communities Committee aims to build a more resilient and inclusive city. In 2015, Tempe created a resident-led Sustainability Commission and, later, an Office of Sustainability, to break down departmental siloes, create partnerships, and help infuse the city with a culture of sustainability. In addition, Tempe was the second city in Arizona to adopt a Climate Action Plan and is leading the Valley in building an equitable, low-carbon transportation system and reducing the threat of extreme heat and other climate threats. Read more >>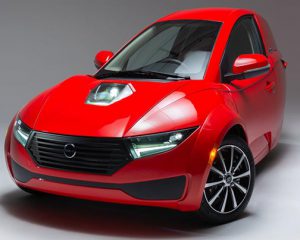 ElectraMeccanica adds new retail Tucson location for its SOLO electric vehicle
Electric vehicle manufacturer ElectraMeccanica Vehicles Corp is expanding the retail network for its flagship SOLO three-wheeled electric vehicle to three new West Coast locations. The new direct-to-consumer retailers will be located at The Village at Corte Madera, California; the Los Cerritos Center in Orange County, California; and La Encantada in Tucson, Arizona. These additions bring the company's retail location count to a total of 13 across 10 major markets. Shoppers will be able to learn more about the SOLO, explore the vehicle and place reservations onsite. The new locations are slated to open in March 2021. Read more >>
---
Visit www.aztechcouncil.org/tech-events to view all of the Council's upcoming virtual tech networking opportunities, engaging virtual tech events and in-person tech events.
---