Intel sells $430M piece of subsidiary to Taiwan Semiconductor Manufacturing Co.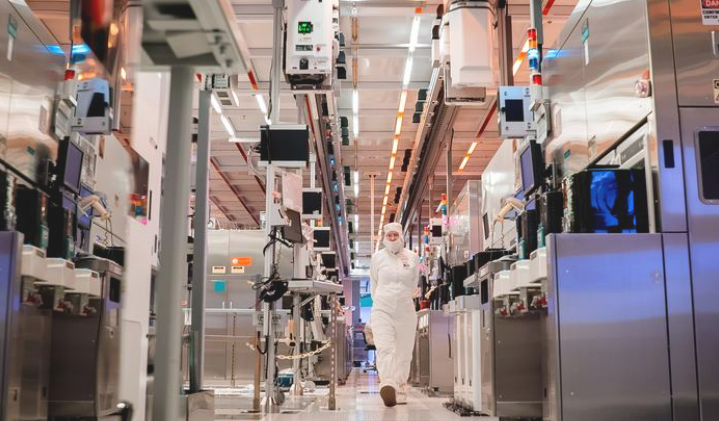 Intel (Nasdaq: INTC) is selling a 10% stake in IMS Nanofabrication, its second big sale of a piece of the Austria-based supplier of advanced chip-manufacturing technology in the past three months.
The agreement announced Sept. 12 is with Taiwan Semiconductor Manufacturing Co. (TSM: NYSE), the world's largest semiconductor maker, at the same $4.3 billion valuation that was used in Bain Capital's 20% purchase revealed in June.
Both Intel and TSMC have substantial footprints in the Valley.
Intel employs more than 12,000 workers from its operations in Chandler, where it is currently building out a $20 billion expansion. TSMC has its own $40 billion chip-making facility in the works in North Phoenix that is considered one of the largest foreign direct investments in U.S. history.
The diversified ownership will boost IMS' autonomy and "accelerate its growth and drive the next phase of lithography technology innovation," Intel said.
Lithography plays a key role in chip manufacturing and advances are pivotal in shrinking the size of chip components, allowing for more powerful units. IMS Nanofabrication specializes in what's called a "multi-beam mask writer," which creates templates used by lithography tools in patterning layers of a chip design.
"This investment demonstrates the deep industry collaboration IMS is pioneering to advance critical lithography technology for leading-edge nodes, which will benefit the entire semiconductor manufacturing ecosystem," Matt Poirier, senior VP of corporate development at Intel, said in a statement. "With enhanced independence, IMS will be well positioned to address the significant growth opportunity for multi-beam mask writing tools over the next decade and beyond."
One of best acquisitions ever
The Bain deal is expected to close this quarter and the TSMC sale next quarter. Intel will remain a majority owner of IMS.
Intel acquired IMS in 2015. What it paid was not disclosed. But at the time of the Bain deal, Intel CFO David Zinsner suggested Intel made a healthy gain on its investment, saying, "This will turn out to be one of the best acquisitions we've ever made."
Intel earlier this year also sold a portion of Mobileye for $1.5 billion while remaining a substantial majority owner of the self-driving technology company.
Intel shares rose 0.7% to $38.86 on Tuesday, down from a $39.98 peak hit early in the session but still their highest close since July 27.
Analysts have attributed recent gains to rising optimism about its turnaround strategy and speculation that the company could be a winner if rising trade tensions with China make domestic chip manufacturing more essential.