Five startups selected for University of Arizona accelerator program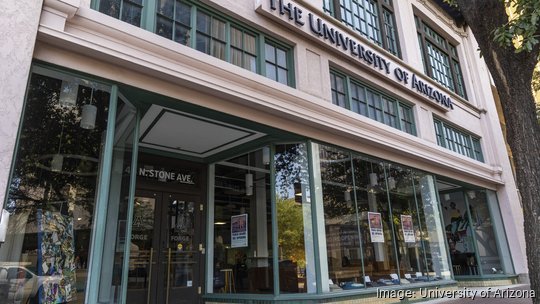 The University of Arizona has selected five startups, including two from the Valley, for the inaugural cohort of its Crucible at Forge accelerator program.
The Crucible at Forge is an eight-week program intended to support growth of advanced startups by preparing them for investment.
Startup founders in the cohort will receive rigorous professional development, mentorship, milestone evaluations, pitch practice sessions, investor introductions and opportunities to highlight their work. As a capstone to the program, startups will pitch their companies to investors for feedback and potential funding opportunities, according to the University of Arizona.
 The five companies selected for Crucible cohort represent a variety of industries and include:
Better Than Provisions is a family-owned company based in Tucson that creates gluten-free, vegan and low-carb granola.
Marro Technologies is a Scottsdale-based company that helps private equity firms reduce their portfolio companies' annual software expenses by eliminating underutilized licenses.
SEEOP, headquartered in Mesa, develops, manufactures and delivers drones to commercial and military customers.
Suncliffe produces a premium terroir-focused gin made with juniper berries and other botanicals foraged in Sedona, where the company is headquartered.
Wander Health is a Los Angeles-based medical concierge company that connects Americans traveling abroad with a validated network of English-speaking doctors.
Startups underwent an extensive application process that included an assessment to determine eligibility, including a self-reported third-party evaluation of overall investment readiness. The program had applicants from Arizona and nearby states, according to the University of Arizona.
The program kicks off Sept. 12 at the Forge at Roy Place entrepreneurial hub in Tucson.
The Crucible accelerator, which builds on success of the university's yearlong venture development program Residency at Forge, is sponsored by the Flinn Foundation, Pima County Economic Development, UA Venture Capital and Singularity Capital.
"Our yearlong residency program has been successful in helping new ventures scale up and find investors," Brian Ellerman, Crucible at Forge executive director, said in a statement. "Crucible fills an important need for founders that are farther along in their journey and want to scale more quickly."