Join us for our 1st Quarter VIP Tech Mixer, hosted by the UA Tech Parks Arizona!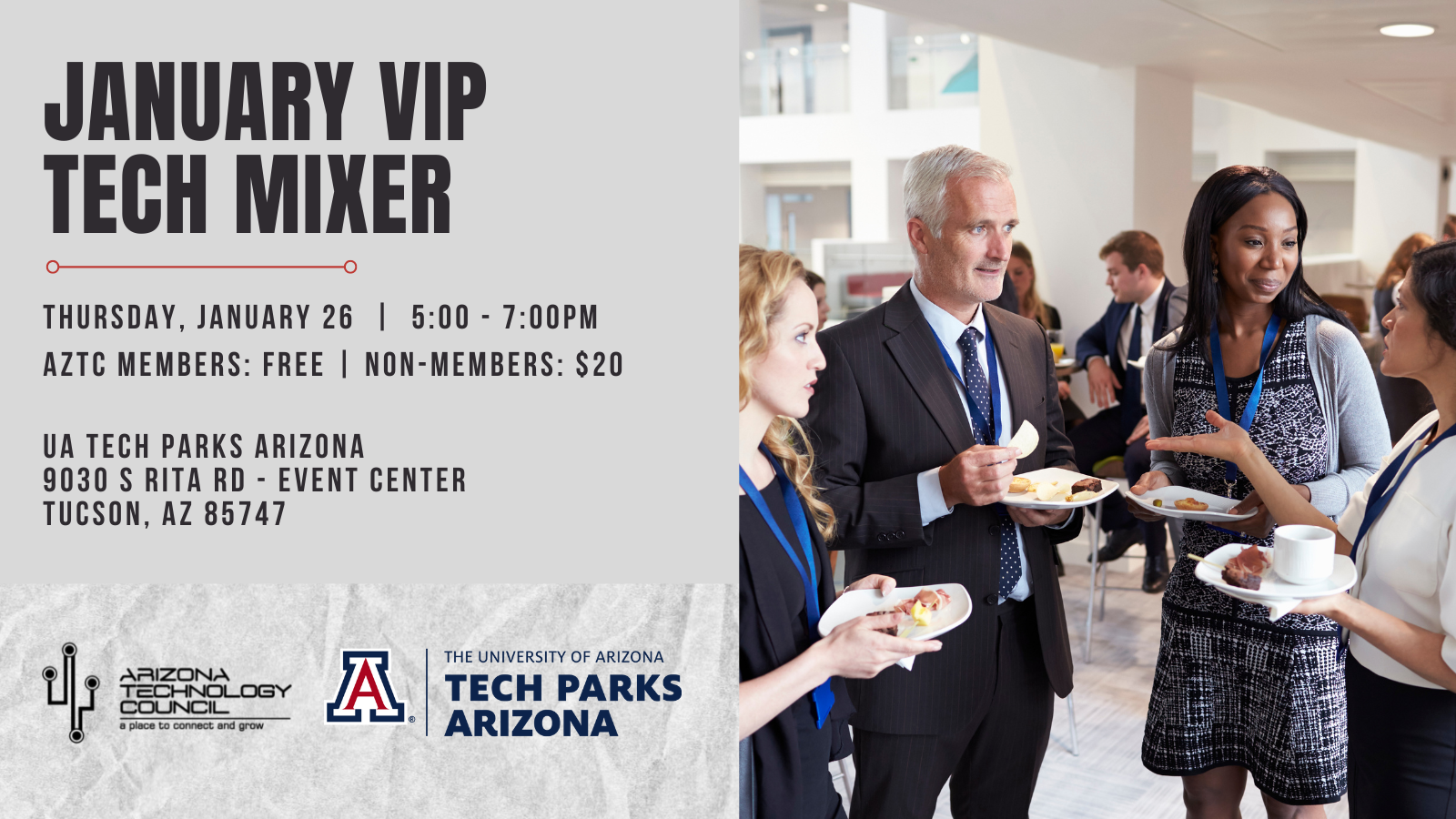 Kick off 2023 by joining the Council for its Q1 VIP Tech Mixer on Thursday, January 26 in Tucson. You won't want to miss out on this evening of reconnecting with Arizona's tech community and the Council's Board Members.


Tech Parks Arizona creates the place, environment, and interactive ground that generates, attracts and retains technology companies and talent in alignment with the research, mission, and goals of the University of Arizona (UA).  Tech Parks Arizona directs the UA Tech Park at Rita Road, UA Tech Park at The Bridges and the University of Arizona (UA) Center for Innovation with the highest priority of recruiting companies with connections to the UA to locate at these facilities.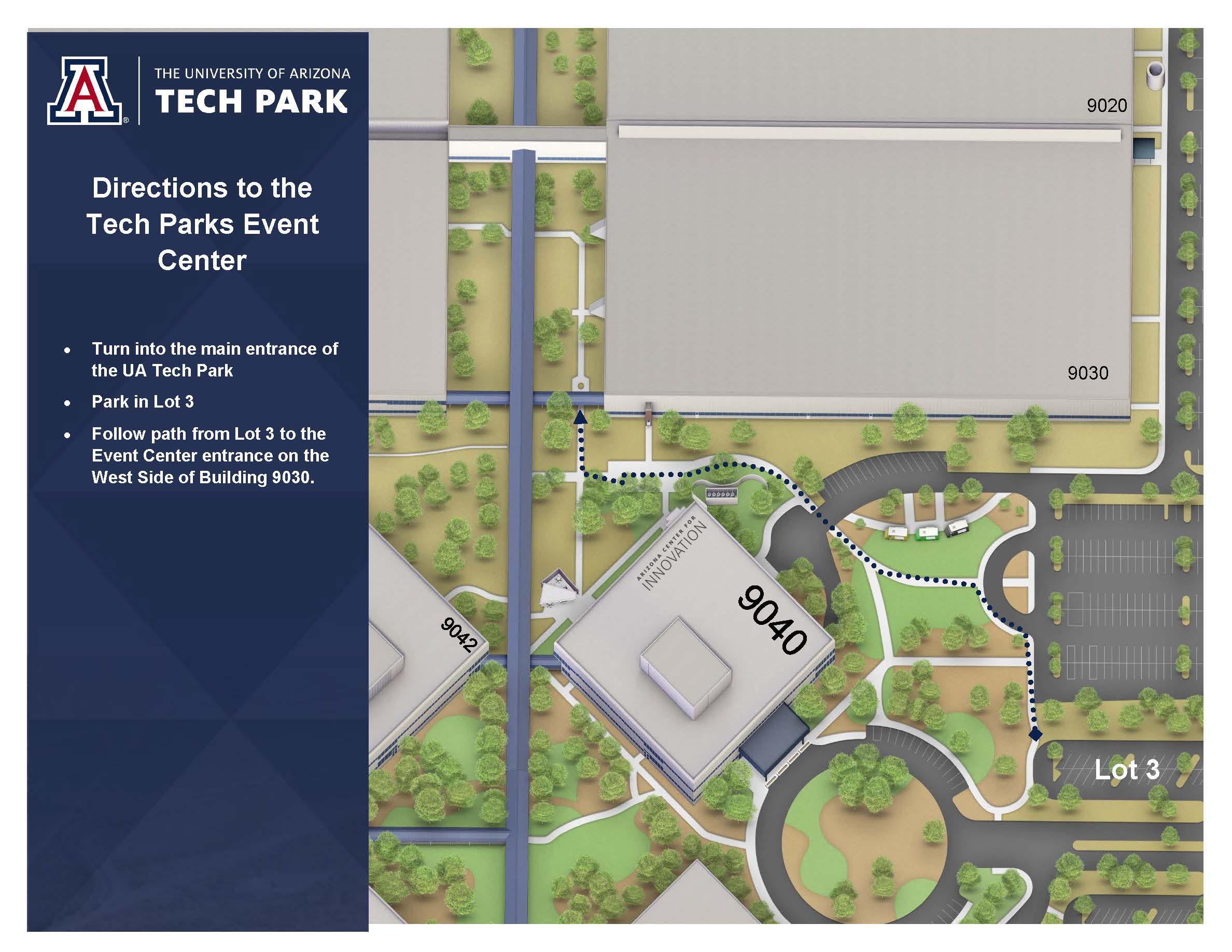 Location
9030 S Rita Road
Building 9030, Event Center
Tucson , AZ 85747
Venue
UA Tech Parks Arizona
Date
January 26, 2023
Time
5:00pm - 7:00pm
Cost
FREE for Council Members; $20 for non-members
Register