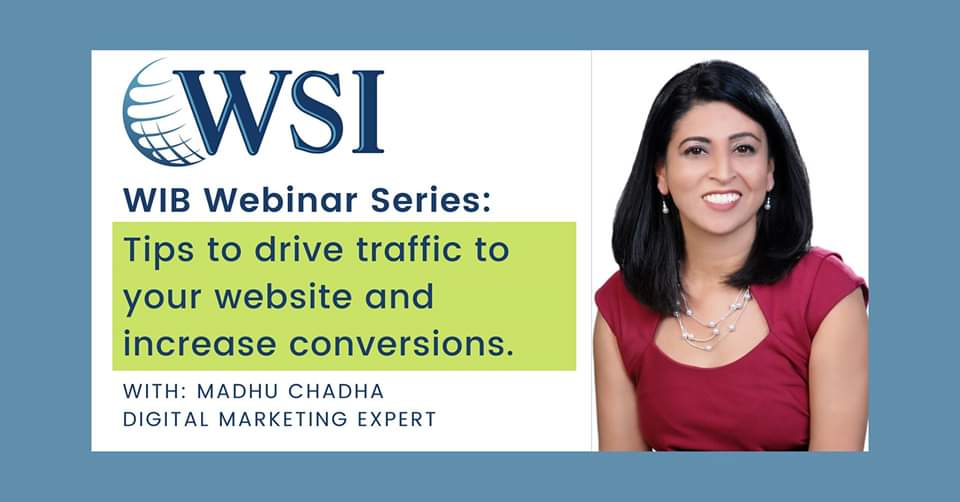 Did you know that over 90% of all web sessions begin with a search engine and Google now gets over 80% of ALL those searches! Do not miss your opportunity to get in front of the right clients by optimizing your website for search engine results.
FRIDAY, MAY 22, 2020
How can you drive the right people to your website? Because boosting traffic to your website isn't the goal—you want traffic that converts.
Join us for a free virtual meeting and learn how to Strengthen your local SEO with simple and effective steps.
Register to attend: https://bit.ly/2X5Bp0b
---
WSI of Phoenix is 100% operational and available for our clients and community and we are here to provide support. Please feel free to reach out if we can be of any assistance. We wish everyone to stay healthy, safe, and hopeful. Contact Madhu Chadha to learn how WSI Digital Marketing can help your business: call For a free consultation at 480-467-4435 or email for a free website audit to [email protected].
Location
Virtual , Register to attend 85048
Date
May 22, 2020
Time
11:30AM PST
Cost
0.00
Register