Thursday, June 20, 2019  |  ASU SkySong
Register to attend the eighth annual Aerospace, Aviation, Defense and Manufacturing Conference.
The Arizona Technology Council, Arizona Commerce Authority (ACA) and the Arizona MEP are hosting the eighth annual Conference for Arizona's Aerospace, Aviation, Defense + Manufacturing community on Thursday, June 20, 2019, at ASU SkySong. 
Attendees will gain a full understanding of the latest trends, challenges, and forecasts in the aerospace manufacturing industry, and hear insider knowledge from industry professionals. From amazing exhibitors to keynote speakers and expert panels, this is an event you do not want to miss.
Industry manufacturers or services providers also have the opportunity to apply for their chance to present their knowledge and expertise to Arizona's Aerospace, Aviation, Defense + Manufacturing community.
CONFERENCE AGENDA

12:30pm

Registration + expo opens

1:00pm

Opening remarks

1:10pm – 1:45pm

1:45pm – 2:30pm

Expert manufacturing panel:
The Winds of Change in Manufacturing

2:30pm – 3:15pm

3:15pm – 3:30pm

Break

3:30pm – 4:15pm

Expert aerospace, aviation and defense panel:
Bringing Innovation back into Aerospace & Defense

4:15pm – 5:00pm

Closing keynote speaker:
Ron Garan, USAF (Ret.)
SVP OF Mission Operations, World View Enterprises

Ron is a highly decorated combat fighter pilot, test pilot, explorer, entrepreneur and humanitarian. Ron traveled 71,075,867 miles in 2,842 orbits of the Earth over 178 days in space and 27 hours of EVA during four spacewalks. He flew on both the U.S. Space Shuttle and Russian Soyuz spacecraft. Ron is also an aquanaut and has conducted research in Aquarius, the world's only undersea research laboratory and is author of the highly acclaimed book, The Orbital Perspective.

5:00pm

Closing remarks

5:00pm – 6:00pm

Cocktails and networking

 

 

Manufacturers & Service Providers Presentations:

Are you a manufacturer or services provider for the aerospace, aviation or defense industry? Now is your chance to present at the event! With the Manufacturers & Service Provider Sponsorship, your company will have 5-7 minutes to present during the 2:30 – 3:15 segment. This sponsorship is limited to six companies so secure your sponsorship today by contacting

[email protected]

.

 

 

Cost to attend:

AZTC Members: $40
Non-AZTC Members: $60

 

 

Event sponsorship opportunities:

Sponsorship starts at just $500 for this event. 
Contact

[email protected]

to learn about the various sponsorship opportunities.
PARTNER SPONSORS:

PRESENTING SPONSORS:
ANNUAL SPONSORS: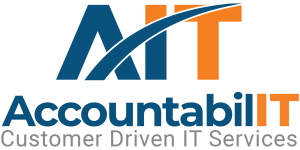 EXPO SPONSORS:
COCKTAIL SPONSOR:
Interested in learning more about event sponsorship?
Sponsorship starts at just $500 for this event. 
Contact us at [email protected] to become a sponsor.
Location
1365 N. Scottsdale Rd
Building #3, rooms 130/135
Scottsdale , AZ 85255
Venue
ASU SkySong
Date
June 20, 2019
Time
12:30 PM - 6:00 PM
Cost
[AZTC Member - $40] [Non-AZTC Member - $60]
Register