The Arizona Technology Council, Arizona Commerce Authority (ACA) and the Arizona MEP are hosting the ninth annual Conference for Arizona's Aerospace, Aviation, Defense + Manufacturing community on Thursday, July 15 from 1:00 – 5:00 PM at Venue8600 in Scottsdale.
Attendees will gain a full understanding of the latest trends, challenges, and forecasts in the aerospace manufacturing industry, and hear insider knowledge from industry professionals. From amazing exhibitors to keynote speakers and expert panels, this is an event you do not want to miss.
Not comfortable attending yet in person? The AZTC will offer this event in hybrid format. Register today to attend the event virtually via Microsoft Teams so you do not miss any of the great speakers and panels. All virtual information will be sent yo attendees on Wednesday, July 14th.
AGENDA
1:00 PM

Registration/Sponsor Tabletop Exhibits Open

 

1:30 PM

Opening Remarks + Sponsor Presentations

 


STEVEN G. ZYLSTRA
President + CEO
Arizona Technology Council

1:45 PM

Keynote Presentation | "Accelerating Innovation in Arizona and across the Globe"

ROY DONELSON
Executive Director, Raytheon Missiles & Defense

Roy Donelson is the director and product area director of Strategic Engagement Systems, Strategic Missile Defense for Raytheon Missiles & Defense, a business of Raytheon Technologies. In this role, he leads a program portfolio of effectors, counter hypersonic programs and related advanced missile defense technologies.

 

2:15 PM

Panel Presentation | Arizona's Growing Electric Vehicle and Battery Manufacturing Hub, Where we Are and Where we are Going

 

MODERATOR

PANELIST

PANELIST

PANELIST

 


ERIC MILLER
Principal & Co-Owner
PADT, Inc.


Arunachala Nadar Mada Kannan
Chief Scientist at Zero – Electric Vehicles Inc.


Annette Finsterbusch
President & CEO
EnPower, Inc.


Andrew Christian
Head of BEV Energy Solutions
Nikola Corporation

 

3:00 PM

Break

3:15 PM

Spotlight Chat #1: Why I Chose America's Seed Fund To Start My Company

 


JILL HOWARD ALLEN
VP of R&D
Arizona Commerce Authority


NICOLE RAY
Founder & CEO
Rayn Innovations

3:30 PM

Spotlight Chat #2: "Breakin' Bad With Rad" – Chronicles of a Rad-Hard MOSFET Development Program

 


RAYMOND WILEY
General Manager
IceMos Technology Corporation


SAM ANDERSON
Founder
IceMos Technology Corporation

3:45 PM

Spotlight Chat #3: AZNext: Building the Advanced Manufacturing Workforce for Arizona and the Southwest

 


Dr. Tom Sugar, PE
Associate Dean, Barrett, The Honors College, ASU Polytechnic
Graduate Program Chair, Systems Engineering
Professor


Rob Buelow
Program Director, Arizona State University

 

4:00 PM

Closing Remarks + Networking Begins

 

5:00 PM

Event Ends

 
Cost to attend:
AZTC Members (In-person or Virtual) $25  |  Non-AZTC Members (In-person or Virtual) $40
Event sponsorship opportunities:
Sponsorship starts at just $1500 for this event. 
Contact

[email protected]

to learn about the various sponsorship opportunities.

PARTNER SPONSORS:
EVENT SPONSORS: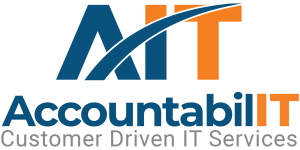 Interested in learning more about event sponsorship?
Sponsorship starts at just $1500 for this event. 
Contact us at [email protected] to become a sponsor.
Location
8600 E Anderson Dr.
Scottsdale , Arizona 85255
Venue
Venue8600
Date
July 15, 2021
Time
1:00 PM - 5:00 PM
Cost
[AZTC Member (In-person or Virtual) - $25] [Non-AZTC Member (In-person or Virtual) - $40]
Register