ElectraMeccanica plans to merge with UK truck maker Tevva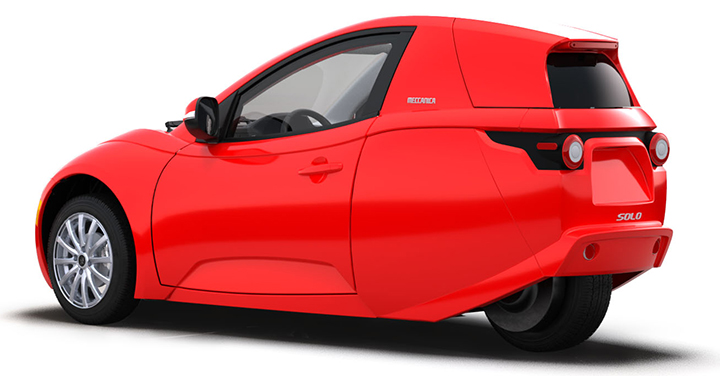 ElectraMeccanica has agreed to merge with U.K.-based electric truck manufacturer Tevva in a move that both companies say will boost their market share in the commercial electric truck industry.
At closing of the proposed deal, the combined company will operate as Tevva Inc. and trade on the Nasdaq exchange under the ticker symbol "TVVA." The merger — subject to shareholder and regulatory approval — is expected to close in the fourth quarter of 2023.
Under the terms of the deal, Mesa-based ElectraMeccanica (Nasdaq: SOLO) shareholders will own 23.5% of the combined company, with Tevva shareholders owning 76.5%.
Tevva will look to leverage ElectraMeccanica's 235,000-square-foot facility in Mesa to scale production of its 7.5t battery-electric commercial trucks in the European and U.S. markets. Tevva, which recently began shipments of its 7.5t electric trucks to commercial fleet customers focused on urban deliveries, will continue to operate a 110,000-square-foot manufacturing plant in Tilbury, United Kingdom.
"We are excited to merge with ElectraMeccanica and accelerate the growth of the combined company," David Roberts, director of Tevva, said in a statement. "Throughout the process, we have been impressed with ElectraMeccanica's management team and strongly believe that ElectraMeccanica's complementary assets, skills and capital will further enhance our advantages in this large and rapidly growing market."
ElectraMeccanica CEO Susan Docherty will lead Tevva Inc., while Roberts will become executive chairman.
ElectraMeccanica believes it found the right partner in Tevva to enter the commercial electric vehicle market, Docherty said in a statement
"The complementary operations of the two companies and our similar values and mission give me complete confidence we can jointly create significant shareholder value," Docherty said. "Tevva is extremely well-positioned in the U.K. and European market and our world-class manufacturing facilities, combined experienced senior executive team and balance sheet will help take our combined company to the next level."
The merger is expected to result in about $5 million in run-rate annual cost savings by the end of 2024 and revenue of $1.3 billion to $1.5 billion by 2028 for the combined company.
Tevva Inc. is anticipated to have a cash balance of $70 million to $80 million and debt of around $26 million. As part of the deal, ElectraMeccanica will provide a $6 million credit facility to Tevva, which can be drawn in whole or in part for working capital until the deal is closed, according to the company.
The combined company's board will consist of nine directors, including five from Tevva and four from ElectraMeccanica.
ElectraMeccanica pivots plans
The merger is another change of course for ElectraMeccanica, which operates legally as ElectraMeccanica Vehicles Corp. The company grappled with profitability after recalling its three-wheeled Solo vehicles in February due to a loss of propulsion that could increase the risk of a crash.
The company later discontinued sales of the Solo and agreed to buy back all of the recalled vehicles from customers, the Business Journal previously reported.
The three-wheel Solo and Solo Cargo electric vehicles were sold for $18,500 and $24,500, respectively. ElectraMeccanica produced more than 500 of the electric vehicles in 2022.
Docherty wrote in a letter to shareholders in March that technical issues associated with the Solo's recall notice and barriers to customer acceptance of three-wheeled vehicles made it "impossible to profitably manufacture and sell" the cars.
At the same time, ElectraMeccanica announced plans to pivot and build a new, four-wheeled electric vehicle, Project E4.
The company did not immediately respond to a request for comment on whether it still plans to develop the Project E4 nor the number of electric trucks Tevva Inc. is expected to manufacture in Mesa.
ElectraMeccanica indicated in its second quarter earnings report it may explore other business opportunities — including mergers, acquisitions, partnerships or joint ventures — all of which may expand or realign its market presence.
ElectraMeccanica reported only $104,002 in revenue in the second quarter, following the recall of its three-wheeled cars, a move that ran up considerable expenses. For comparison, the company generated $1.5 million in revenue during the second quarter of 2022, according to a regulatory filing with the U.S. Securities and Exchange Commission.
As of June 30, ElectraMeccanica had $89 million in unrestricted cash and cash equivalents on hand.
ElectraMeccanica's stock closed at 87 cents on Tuesday, up 29.8% on the news of the proposed merger. Track the stock here.
---
Register for the Council's upcoming Phoenix and Tucson tech events and Optics Valley optics + photonics events.
---