Arizona Tech Investors to back dozens of companies as organization grows membership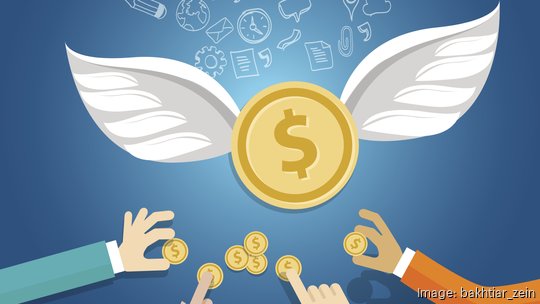 One of the state's most prominent angel investment groups is growing its membership and is poised to back dozens of companies in the coming year.
Arizona Tech Investors, which is celebrating its 14th year in operation this month, will screen more than 100 startups and invite 15 to 20 of the most promising, investment-ready companies to pitch in front of its membership, according to the organization.
The companies represent a variety of sectors, including software, health care technology, renewable energy and more.
ATI said it's a particularly exciting time for the organization as 2023 marks Bob DeLean's first full year as chairman and executive director.
ATI selected DeLean in November to lead the organization. Hesucceeded James Goulka, who retired after leading ATI for 12 years.
DeLean has been an investor with ATI for more than 11 years, making 28 angel investments in early stage and startup companies — primarily in Arizona — since 2004. DeLean is a former senior equity analyst with wealth management and capital market firm Morgan Keegan & Co. Inc., which is now part of Raymond James Financial Inc.
"As we celebrate our fourteenth anniversary, we are excited to continue our mission of fostering innovation, growth, and collaboration within Arizona's tech landscape," DeLean said in a statement. "The past year has demonstrated the resilience and adaptability of startups, and we are thrilled to provide our members with a curated selection of investment opportunities that have the potential to shape the future."
In 2022, ATI invested in 12 companies, representing total capital of more than $1.1 million. The organization expects to back even more companies this year as it look to grow membership. It had more than 100 members as of last year.
ATI typically invests in early-stage information technology, medtech and biotech companies. While ATI is primarily focused on supporting Arizona-based companies, it also invests outside the state via partnerships with other angel investors, venture capital firms and groups.
To date, ATI has invested a total of $24 million in more than 90 companies.
ATI's portfolio consists of several notable Valley startups, including Qwick, GT Medical Technologies, Botco.ai, Virtuous, YellowBird and AlgoFace, according to the organization's website.