Amphenol Industrial Operations expands in Mesa with new solar product factory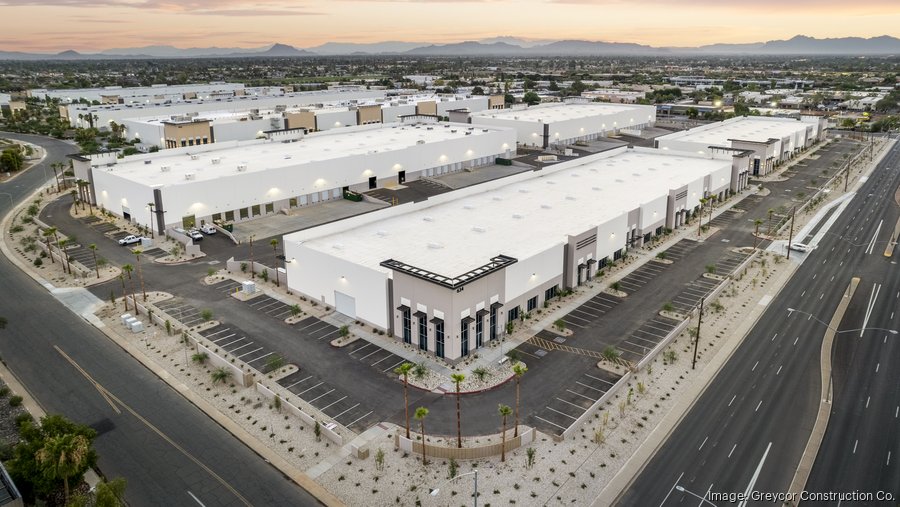 An East Coast manufacturer continues to expand in the East Valley.
New York-based Amphenol Industrial Operations, a division of Connecticut-based Amphenol Corp. (NYSE: APH), is set to open a solar product factory in Mesa during the fourth quarter of 2023. The new 58,000-square-foot space will be used for manufacturing solar junction boxes, connectors, and other advanced interconnect assemblies in support of the solar energy industry. It is expected to create up to 50 jobs.
The employees will be assisted by advanced machinery and robotic technologies.
"We are thrilled to expand our operations and support the solar energy industry with new products designed to increase efficiency and reliability, while reducing supply chain risk in the U.S. market," said Mark Cunningham, general manager of Amphenol Industrial Operations, in a statement. "Our business is committed to producing sustainable products that will reduce carbon emissions and support a greener future."
Amphenol will take occupancy at the recently completed Metro East Valley Commerce Center and carry an address of 1907 S. Hobson Road. There, Amphenol will join other users at the 11-building industrial park like Nippon Express U.S.A., Benchmark Electronics, Freedom Forever, among others.
"Amphenol has had an operation here in Mesa for several years. We are excited to see their continual expansion," Mesa Economic Development Director Bill Jabjiniak said in a statement to the Phoenix Business Journal. "This is yet another great example of how we work alongside our business community to help companies flourish and create new job opportunities for local residents."
Amphenol's solar product factory is just to the south of three other verticals the company has in operation in Mesa: Amphenol SV Microwave, Amphenol Aerospace and Amphenol Borisch Technologies. All three of the Amphenol companies are located less than a mile away on Auto Center Drive and just to the south of U.S. 60 Highway.
The company chose to further expand in Mesa in part because of its strategic location, favorable business climate and skilled workforce, which are similar to the reasons cited by Google when it ultimately landed on Mesa to build a giant data center campus.
"We are pleased with Amphenol Industrial Operations' decision to expand its operations here in Mesa," Mesa Mayor John Giles said in a statement. "This new factory will bring significant economic benefits to our community and contribute to the growth of the renewable energy sector in Arizona."
Metro East Valley Commerce Center was developed by Metro Commercial Properties, built by Graycor Construction and designed by McCall & Associates Architects. Lee & Associates Arizona's Chris McClurg and Ken McQueen are the park's listing brokers.