Member News: February 2020
iTether partners with Pinal County to launch study
Phoenix-based medtech developer iTether Technologies is partnering with the Pinal County Attorney' s Office to launch a three-year, $1.25 million research study involving 1,000 participants in the Pinal County Diversion Program. The aim of the project is to reduce recidivism and future criminal actions of low risk defendants by using digital technology for individualized support and supervision. Learn more how this partnership will enhance Pinal County's current community-based diversion program using the Risk-Need-Resilience (RNR) model.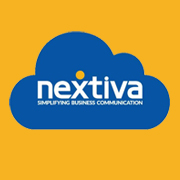 Nextiva set to start work on building new Valley HQ campus
Scottsdale-based business communications company Nextiva is getting set to build a new campus to support its expanding business. With more than 1,000 employees across its footprint, it was time for the growing company to look at a long-term expansion strategy. The 100,000-square-foot facility will be a place to foster innovation and collaboration. The building is expected to be completed by first-quarter 2021. That's when Nextiva's more than 700 local employees will move over from the company's existing space of about 75,000 square feet at 8800 E. Chaparral Road to the new space. Read more here.
Business incubator Chandler Innovations launches mentorship program
Chandler Innovations, a technology-focused business incubator and idea accelerator, has launched its new Jr. Track education and mentorship program, which helps lead high school students through the process of finding a problem or need, identifying a solution and developing their concept until it becomes a marketable prototype. A group of 9th and 10th graders from Arizona College Prep Academy partnered with Chandler Innovations recently while working on a STEM project. The students will meet for 12 weeks with experienced entrepreneurs and business strategists who will guide them towards realizing their vision. Visit here to learn more about these two-hour sessions where students will learn the importance of building prototypes.
FreeFall Aerospace partners with UArizona Applied Research Corporation
At a time of rapidly increasing demand for better global data connectivity, the University of Arizona Applied Research Corporation has signed a teaming agreement with a startup tech startup FreeFall Aerospace to offer new, revolutionary antenna solutions to federal government agencies. With the help of Tech Launch Arizona, the company was formed in 2017 based on inventions developed in the university's Steward Observatory by astronomy professor Christopher Walker. The agreement focuses on joint pursuits of government research grants and federal contracting solicitations ranging from space situational awareness to digitized battlefield warfighter requirements to broad 5G market applications. Read more here.
Grand Canyon University opens incubator with free rent for startups
In early February 2020, Grand Canyon University opened its innovation and business acceleration and incubator center where 33 startups are taking advantage of rent-free space. Besides offering free space, GCU's Canyon Ventures Center offers Wi-Fi, parking, conference rooms and access to employee fitness facilities. The newly opened center also is connected with Canyon Angels, an angel investment organization formed in 2015 with a network of more than 55 accredited investors. In exchange for all these free services, the startups are encouraged to hire GCU students as they grow and expand, and also create opportunities for mentoring. Read more how this initiative will provide students with greater access to real-world working opportunities.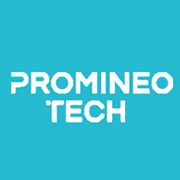 Promineo Tech partners with community colleges to offer affordable coding bootcamps
Tech-education innovator Promineo Tech is partnering with three Maricopa Community Colleges to make coding education more affordable and accessible. Estrella Mountain, GateWay and Scottsdale community colleges are working to bring the cost of coding bootcamps down in partnership with Promineo Tech. Given that the tech community is short on qualified coders, these bootcamps will help community members prepare for a long-term, lucrative career in coding. The 18-week program will focus on back-end software development. Three 6-week courses will cover everything from Java to Web API Design, and more. Students will master topics necessary for entry-level roles such as software developer, software engineer and java developer. The courses are open to the public with classes beginning in March 2020. Learn more about the coding bootcamps.
TGen and Mayo Clinic researchers awarded a federal grant for cancer research
On the heels of a study showing how cancer can be precisely detected by a "liquid biopsy" blood test created by the Translational Genomics Research Institute (TGen), an affiliate of City of Hope, a new $2.1 million federal grant will now enable TGen and Mayo Clinic researchersto fine-tune the  system in clinical trials. The test called TARDIS (TARgeted DIgital Sequencing) is as much as 100 times more sensitive than other blood-based cancer monitoring tests, as shown in early studies. Learn more about the growing interest in the medical community in using the TARDIS test to see how well a patient with cancer responds to treatment.
New ASU space to help inspire sustainable thinking and biomimetic design
Arizona State University took a holistic approach to innovation with the addition of a NatureMaker space to the Biomimicry Center that aims to inspire students to explore nature's sustainability solutions. The space, which launched Jan. 22, inspires students by featuring biomimicry, which uses nature to identify how organisms have solved problems. The solutions used can be applied to industries such as design, architecture and engineering. The space demonstrates these problem-solving techniques by displaying artifacts like shells, butterflies and structures made out of natural materials. The NatureMaker space is one of Hayden Library's Makerspaces, which are meant to inspire collaboration and creativity in a library setting. Learn more how the NatureMaker space brings nature's problem-solving skills to ASU.
State Farm donates $30 million to fuel workforce development program
State Farm is investing $30 million in Arizona State University in an effort to help people develop new skills in the rapidly changing workplace. In partnership with ASU, State Farm's generous donation will be for the creation of a new education and career development program called Pathways for the Future. The insurance giant has been a good friend to ASU for the past several years, university President Michael Crow told a group of business and education leaders at the inaugural virtual Future of Workforce Summit hosted by ASU and State Farm on Feb. 4, at which the investment was announced. Learn more how the program takes a personalized approach to higher education with a focus on innovation and technology skills.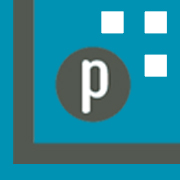 Scottsdale-based software provider Parchment merges with Credentials Solutions
Parchment, a Scottsdale-based software provider that digitizes and protects academic records, is merging with another software-as-a-service company in the same space while maintaining its local headquarters and name. Parchment is merging with Credentials Solutions, a Deerfield, Illinois-based higher education transcript service provider. The new Parchment LLC company will support a network of 13,000 schools, universities and professional organizations that will use the company to securely exchange more than 18.5 million academic records annually. Learn more how this merger creates a network for the exchange of electronic records.
UArizona to break ground on first tech-focused building at south-side tech park
More than a decade after dirt was first turned at the University of Arizona's second technology business park on Tucson's south side, officials will break ground on the first tech-oriented building there — a new a hub for UA-related tech development. Under a 10-year lease, 45,000 square feet of space in the new building will house the offices for Tech Launch Arizona — the university's technology commercialization arm — and the UA Center for Innovation business incubator and its client startups. Read more on the new space's features that will include corporate innovation centers, a student innovation zone, and convertible meeting, event, classroom and maker spaces.
Perkins Coie marks 18 Years on Fortune's "100 Best Companies to Work For" list
Legal firm Perkins Coie is proud to announce that it has been named among the 2020 Fortune "100 Best Companies to Work For®" for the 18th consecutive year. This year, the firm ranks 40th on the list. Perkins Coie has been recognized for its leadership on diversity and inclusion in the legal industry and is regularly honored for its dedication to creating a workplace culture where all employees have the opportunity to grow and reach their full potential. The firm also ranks as a Great Place to Work® and among Fortune's Best Workplaces for Diversity™ which focuses on the experiences of women, people of color, LGBTQ+ individuals, and workers who are baby boomers or older, or who have disabilities. Read more about the firm's commitment to fostering an inclusive and collaborative workplace.
Noise solution: NAU audiologist partners to develop therapy for hearing loss
Audiologist and molecular biologist O'neil Guthrie, an associate professor in Northern Arizona University's Department of Communication Sciences and Disorders, is collaborating with New Jersey-based Optigenex to conduct a pre-clinical investigation to help the body's natural ability to repair DNA through a novel therapy using the company's patented ac-11® technology based on carboxy alkyl esters. This therapy has the potential to to repair cells damaged by noise and prevent hearing loss. As an added benefit, the technology can also target ROS and inflammation to prevent cell death in the cochlea. His work is supported with a three-year contract totaling $551,000. Learn more about Guthrie and this clinical trial.