Legislative action essential to Arizona's tech industry success
While the staff of the Arizona Technology Council and I are proud of what we accomplish to help advance the state's technology agenda, we know we can't do it alone. It goes without saying that representatives from our more than 850 member companies are critical to our success.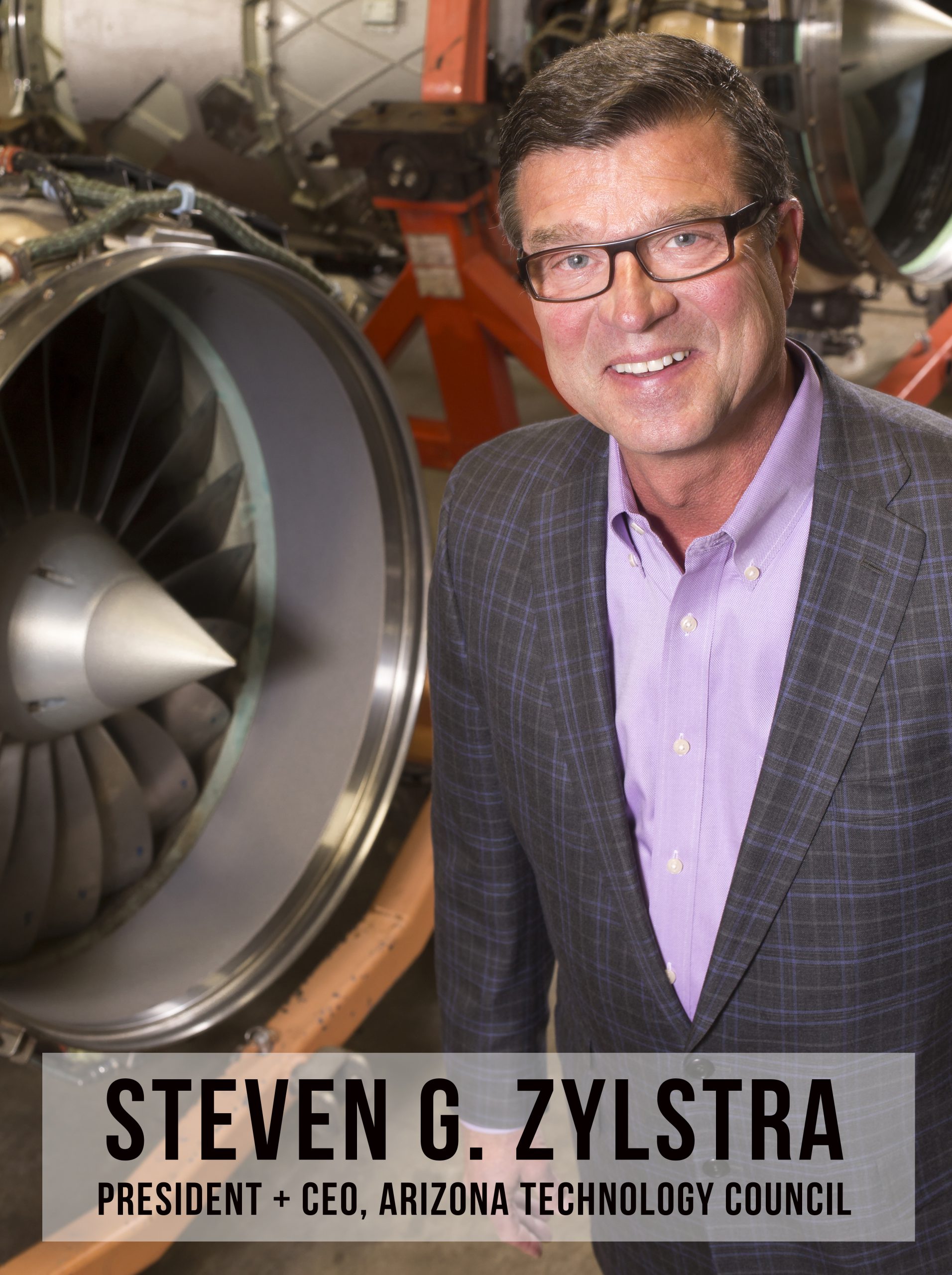 But there's another group of individuals from across the state whom we consider as essential. I'm talking about members of the Arizona Legislature. As they approach the midpoint of their current session, I would like to share with you some pending legislation lawmakers are considering that would not only support our technology community but also residents of Arizona.
Two bills would extend two enormously successful tax credit programs while another measure would help fuel expansion of a mindset focused on science, technology, engineering and math.
Arizona's Small Business Capital Investment Incentive program offers hope for small business owners to make it past the early stage, as well as deliver a return on investment for taxpayers. Companies such as WebPT and CampusLogic have had the chance to become successful members of the state's technology community with the help of this program. In addition, the combined economic impact of the program on the state's economy has been an estimated $900 million during the past five years alone.
But the program also known as the Angel Investment Tax Credit program is set to expire June 30, 2021. That's why the Arizona House of Representatives is considering House Bill 2409 to continue the tax credits, a measure sponsored by Rep. Regina Cobb.
Lawmakers established the program in 2005 and authorized the issuance of up to $20 million in tax credits with the objective of expanding early stage investments in small businesses. If a qualified business is in rural Arizona and a bioscience company, the investor may receive a maximum tax credit of 35% spread over three years. For other types of qualified businesses, the maximum tax credit is 30% over three years.
In 2017, the ATC was able to convince lawmakers to recapitalize the program managed by the Arizona Commerce Authority. That move allowed the ACA to certify an additional $2.5 million worth of tax credits per year. If the cap was not met in a given year, the amount was allowed to carry over into the next year to be utilized. HB2409 will extend the program with this allocation for the next 10 years. It has not only helped small businesses start and grow here but also more than repaid the state for incentivizing these investments.
R&D tax credits
A separate measure would maintain beyond a 2021 sunset date another tax credit designed to encourage companies to invest additional research and development funding in Arizona so our state remains a leader in R&D.
House Bill 2771, sponsored by Rep. Ben Toma, would keep the current levels of the Research & Development Tax Credit program in place through the end of 2028, which is instrumental in ensuring companies continue their R&D here in Arizona. The bill also extends the qualified facilities tax credit and the international operations centers program through 2028.
In 2008, the Legislature approved increasing the R&D tax credit value from 20% to 24% for the first $2.5 million in qualifying expenses and increasing the rate for qualifying expenses in excess of $2.5 million from 11% to 15%. In 2017, the enhancements were reauthorized through 2021.
Workforce development
The Council and others supporting a STEM ecosystem also have turned to the Legislature for assistance in cultivating learning and workforce development opportunities in STEM through networks and hubs that leverage their assets, especially in rural and urban areas.
Features of the bill include supporting:
Entities within a county that have an established network of cross-institutional partners from business, education, community and government.
Schools and school districts for the purpose of teacher training in STEM literacy.
Out-of-school programs charged with the cultivation of a community STEM network.
Higher education institutions that offer workforce development in STEM fields.
The idea for the networks and hubs was developed in response to recommendations in a five-year plan resulting from the 2018 White House State-Federal STEM Education Summit. I was fortunate to be appointed by Gov. Doug Ducey to represent Arizona at the summit along with Sandra Watson, ACA's president and CEO. The proposed legislation supports a plan pathway designed to develop and enrich strategic partnerships.
I encourage you to contact your representatives at the Capitol to let them know you support their efforts that can help Arizona maintain an edge as a technology leader now and into the future.