Are you interested in growing your business through federal contracts and procurement?
If so, don't miss the first event in our 2020 Tucson Tech Talk series where we will have a panel of experts discussing federal contracts and how to land the Federal Government as a customer.
Every year, the federal government purchases billions of dollars in products and services for federal agencies and the military.  Four panelists will share their experiences and expertise on how you can successfully land the federal government as a customer.
The panelists will discuss:
How to decide if federal contracting is a fit for your business
Identifying agencies and departments as target customers
Fact and fiction about pricing and lowest bid
Avoiding costly errors
Comparing federal purchase to commercial purchases
Federal contracting and procurement systems like SAM and GSA
This program will focus on contracting and supplying commercialized products and services to the federal government.  It will not cover local or state government contracting or federal funding of R&D for new technologies or new products (i.e. SBIRs, STTRs).
Meet Our Panelists:
Sandy DiCosola is owner of Summit Contract Management located in Tucson, Arizona.  The company is dedicated to helping inventors, entrepreneurs and small businesses work with city, county, state and federal government agencies.  Sandy has helped large and small businesses succeed at each stage of the government procurement lifecycle for over 30 years.  She spent her first 15 years working in contracts management for large defense contractors.  Since 1997 she has primarily worked with inventors, entrepreneurs and small businesses. 
John Shrewsbury is President of Consulting Services for government contracting at USA Federal Contracting Services, LLC.  He specializes in consulting for government contracts, design-build capital project delivery method, and commercial real estate tenant improvement project management services.  He consults with many businesses seeking to provide services to the Federal Government. He helps with registration, education of the system, competition identification, client self-marketing, solicitation identification, proposal preparation and business development strategies.
Chris Bridgewater is Chairman/President and CEO of Delta Development. Delta Development designs and manufactures cooling and heating systems for extreme environments, specializing in military applications. Prior to Delta Development, Chris was an Army officer in the engineering corps with increasing roles in engineering, recruiting, training, and construction. During his service, he was responsible for all life support and power systems on a base in Afghanistan including supervising and working with government-contracted companies and contracting with local nationals to perform construction and support tasks on the base. Delta Development has won contacts with the Marine Corp and the Army as well as two Phase II SBIRs from the Air Force.
Greg Natvig is President and CEO for the Beacon Group.  He is responsible for business development, quality and operations for contract manufacturing and services business.  Beacon Group is a non-profit organization that provides employment opportunities for people with disabilities.  Business operations include federal government contracts in Arizona and Utah.
Thank you to our series sponsor: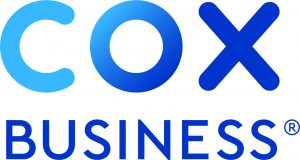 Cox Business provides Internet, transport, cloud and managed services, voice, video, network and physical security services to businesses across the country. Cox recently formed Cox2M to leverage smart technologies for its customers.  Within Arizona alone, Cox owns and manages a network in excess of 25,000 miles, covering both the Phoenix and Tucson metropolitan areas. In addition to the technology Cox provides, the company is committed to the local communities which it serves through programs and charitable giving with primary focus on education, sustainability, and diversity.  
Location
220 W Sixth Street, 1st Floor Conference Room
Tucson , AZ 85701
Venue
UA Tech Launch Arizona
Date
January 24, 2020
Time
3:00pm - 5:00pm
Cost
Free for Council members; $20 for non-members
Register