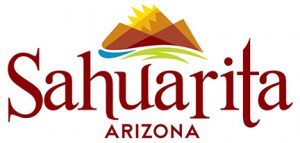 Experience the Town of Sahuarita's new Advanced Manufacturing & Technology Center (SAMTEC) at this virtual after5. The 32,000 square foot shell building is ready for tenants and is attracting companies in the technology, manufacturing, mining, optics, and A&D sectors.
Attendees will also learn about Sahuarita's BizLaunch program which has sponsored three technology startups with the University of Arizona Center for Innovation. SAMTEC and the BizLaunch program are part of Sahuarita's commitment to the development of a vibrant technology and manufacturing ecosystem in its community.
The Economic Development Department at the Town of Sahuarita works with all different businesses in the community. Whether it's an existing business looking to grow, a startup looking to get established, or an expansion looking to set up a location here, there are programs and assistance in Sahuarita for each of these categories. Our team strives to help the community grow and offer more options for families and employees looking to work here.
Photos courtesy of Tom Reich / trPHOTOart       

When you register you will receive the zoom meeting link.
Location
Virtual , Register to Attend!
Venue
Virtual Event
Date
November 18, 2020
Time
5:00pm - 6:30pm
Cost
Free for Council members; $20 for non-members
Register