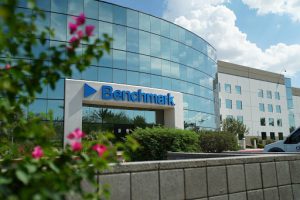 Join Benchmark on March 19 for an exclusive tour of their facility in Phoenix, AZ with VP of Benchmark Lark Engineering, Daniel Everitt.
Daniel will have several of his directorship staff there from RF engineering, automobile and sensors. General Manager Benchmark EMS, the new advanced SMT line and clean rooms, General Manager, Bill Smith, will also be part of the tour. This is a very private tour the night before Governor Doug Ducey visits for the ribbon-cutting event.
Also:
SAE International staff will present about ongoing projects and updates from SAE International as well as STEM initiative from K-12 and Collegiate Design Series.
Location
3201 E Harbour Dr.
Phoenix , Arizona 85034
Venue
Benchmark Lark Engineering
Date
March 19, 2020
Time
5:00 PM
Cost
25.00
Register