Winning in the real estate world takes more than just determination…it takes strategies and best practices. Join real estate experts Kathleen Benton of The KB Group, Bill Skutta of AZ Lending Experts Anne Amagrande of  Grande AMA & Associates for insider tips and tricks to make a boatload of money.
MAC6 Conscious Workspace
1438 W. Broadway Road | Suite 101 | Tempe, AZ 85282
Attendees will learn the key considerations of investment property ownership and walk away with knowledge of current market financing, acquisition strategies and best practices for managing an income producing asset.
Key take-aways that attendees will learn include:
1. How to make a lot of money and be completely free of the hassle of owning investment properties
2. What it takes to purchase an investment property using conventional financing
3. How to determine profitability of a prospective rental property
4. What does a lender look for when evaluating you as the borrower?
5. Case studies of actual investors making a lot of money!
Who Should Attend:
People interested in making a GREAT passive income so no matter what happens to your job you will be financially strong.
About the Presenters:
Kathleen Benton the owner of The KB Group is a CPA and spent 23 years in Corporate Finance for a Fortune 500 company. She got into real estate in the downturn of the market by becoming an investor and realized she needed to help other people with her winning strategies to becoming a successful real estate investor. Her passion and dedication to other's success is the best there is in the industry. The KB Group with Berkshire Hathaway offers the BEST 5-star service to clients that are buying and selling homes. Its award-winning seller-and-buyer playbook help you win the real estate world every time BECAUSE YOU MATTER. Hey, buying and selling a home is a BIG deal and you deserve the best agents with the best customer service there is available. THAT'S THE KB GROUP.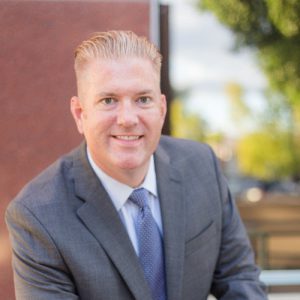 Bill Skutta of AZ Lending Experts has been a residential loan originator since 2003. In that time, Bill has been featured as an FHA mortgage expert on AM radio stations and included on several real estate industry panels. His extensive knowledge of residential finance is well regarded by his business partners and clients. Headquartered in Tempe Ariz., AZ Lending Experts is a full-service mortgage lender specializing in conventional home loans, VA, FHA home loans, USDA and jumbo residential mortgages. As one of Arizona's top mortgage brokers, AZ Lending Experts has greater control over your transaction and is able to quickly approve and close loans. In many cases, AZ Lending Experts is able to fund loans that other lenders might deny.
Anne Amagrande is the CEO of Grande AMA & Associates. She works with professionals such as C-level executive and medical professionals seeking to achieve early retirement through building predictable cash flow and long term wealth. Using a proven system of acquisition, repositioning and a planned exit from each asset, her firm provides investors with cash flow they can count on, equity growth and tax treatments.
Location
1438 W. Broadway Road
Suite #101
Tempe , AZ 85282
Venue
MAC6 Conscious Workspace
Date
July 9, 2019
Time
11:30am - 1:00pm
Cost
AZTC Members, FREE | Non-Members, $20
Register