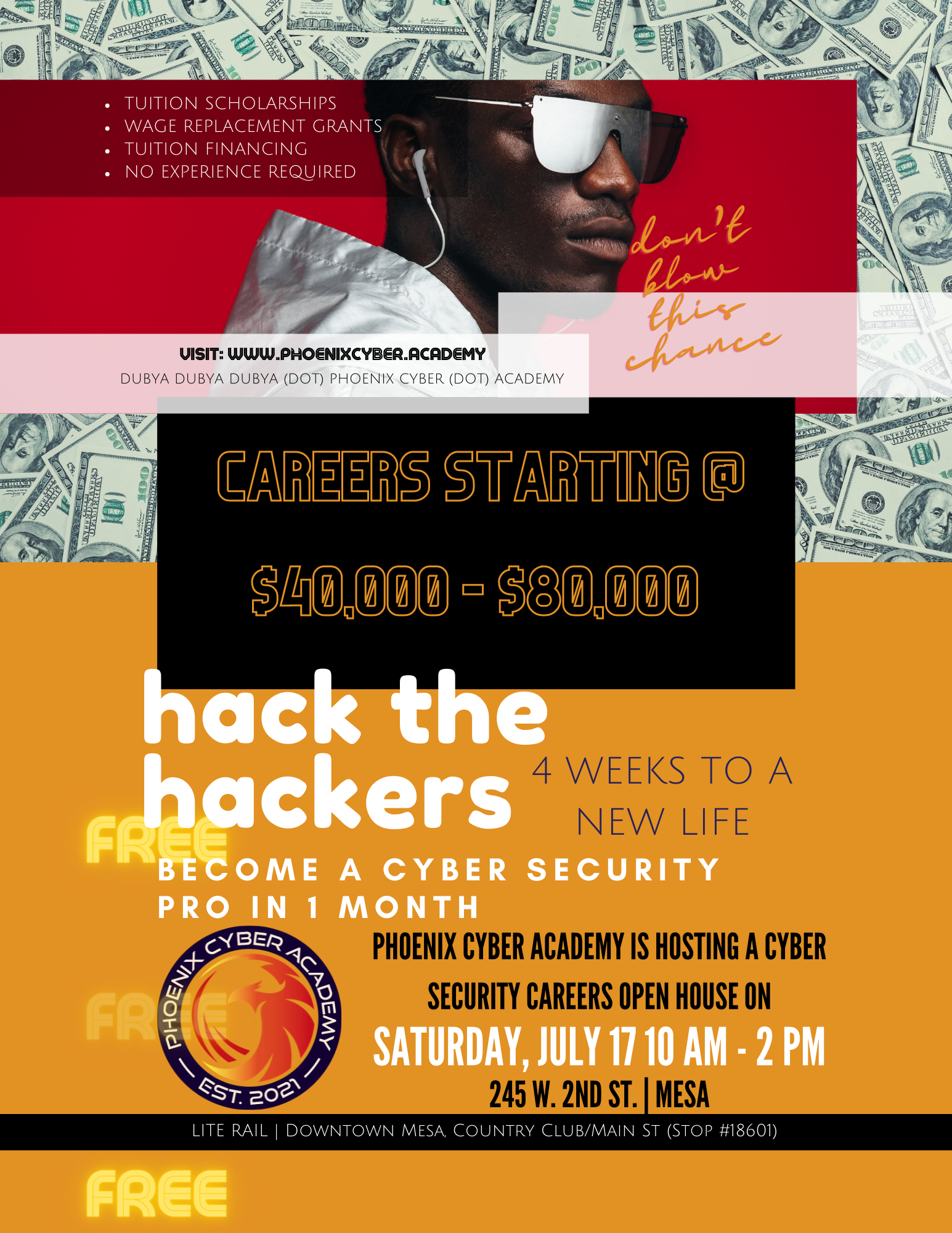 The Phoenix Cyber Academy is hosting a free Cyber Security careers open house.
Meet the staff and business partners to learn what it takes to get started in Cyber Security in 1 month!
---
Visit www.aztechcouncil.org/tech-events to view all of the Council's upcoming virtual tech networking opportunities, engaging virtual tech events and in-person tech events.
---
Location
245 W 2nd St
Mesa , Arizona 85211
Venue
Mesa Center for Higher Education
Date
July 17, 2021
Time
10 AM - 2PM
Register