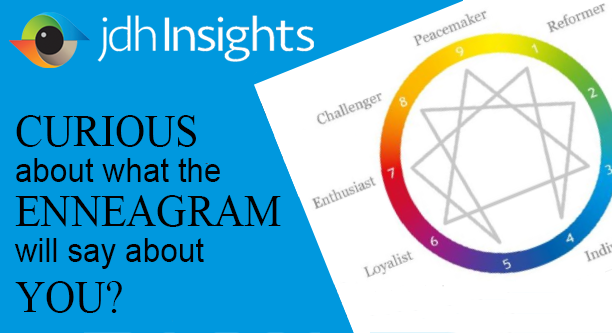 Curious about the Enneagram? The Enneagram is a tool that can help you discover, understand and work on subconscious behaviors that drive and motivate you and others.
The word Enneagram comes from the Greek words Ennea (nine) and gram (points/what is written or drawn.) It refers to the nine different Enneagram styles, identified as the numbers 1-9. Each number represents a worldview and archetype that resonates with the way people think, feel and act, and how they stand in relation to the world, others and themselves.
The value of this one-day introductory workshop, is to explore the very nature of each of the 9 elements of the Enneagram to help uncover the sub-conscious behaviors that drive and motivate us to act in certain ways. By making these patterns of behavior and motivations conscious, you will be able to discover, develop and transform your way of being and seeing others.
This event is beneficial for both personal and professional development.
At this day-long event, you will receive your own personal Enneagram Assessment and lunch will be provided.
As this event is in-person, the location will be sanitized. Enrollment is limited to ensure appropriate social distancing.
---
Visit www.aztechcouncil.org/tech-events to view all of the Council's upcoming virtual tech networking opportunities, engaging virtual tech events and in-person tech events.
---
Location
24246 N. 43rd Avenue
Glendale , Arizona 85310
Venue
AZ House of Creative Retreats
Date
May 28, 2021
Time
9am - 5pm
Cost
$299.00 for Arizona Technology Council Members
Register