Join the Arizona Technology Council and Arizona Commerce Authority for the 16th annual CEO Leadership Retreat on July 24-25 in the magical red rocks of Sedona, AZ.
It's the time of year to escape the heat, reflect on the year's progress and reset your intentions for the remainder of 2023. Whether you're a CEO, C-suite leader, president, business leader or entrepreneur, this two-day retreat will give you the opportunity to meet other Arizona leaders, learn from their experiences and find the inspiration to prepare your organization for future success.
EVENT AGENDA (subject to change)
SUNDAY, July 23rd
3:00 PM | Check-in at the Poco Diablo Resort
Attendees can take advantage of Group Room Rate at the Poco Diablo Resort.
MONDAY, July 24th – CEO Leadership Retreat at the Poco Diablo Resort
8:00 AM | Breakfast/Networking/Registration
9:00 AM | Opening Remarks + Sponsor Remarks
9:30 AM | Keynote Presentation | Innovation Scorecard
'We're on a mission to make Silicon Valley's innovation strategies accessible worldwide'
Drawing from over a decade of experience at leading technology firms, including Google and Apple, Chris Heemskerk showcases his vision on corporate innovation by heading The Innovation Alliance, a global network of tech executives and innovation leaders.
As former Head of Scaled Acquisitions for Google in North America, Chris transformed his business operation into a global center for innovation and operational excellence. Hence, he was asked to serve as an advisor to Google's Innovation Lab and established a partnership with Harvard Business School to document the lab's endeavors in two HBS Case Studies, in which he features (link to case study).
In pursuit of providing organizations the necessary resources to innovate consistently, he authored The Innovation Scorecard™, a comprehensive framework that enables firms to maximize their innovation capabilities and discover new growth opportunities.
He's been a sought-after innovation speaker and workshop facilitator internally at Google, and is a faculty member of The European Institute of Innovation for sustainability (eiis.eu).
Chris's educational journey is rooted in his passion for lifelong learning. He holds Executive Certification in Innovation Leadership from Harvard Business School (HBS), and acquired sponsorship to attend the HBS High Potential Leadership Program of 2019. He's certified in Design Thinking at Stanford University, and holds an MSc in Marketing from the London School of Business and Finance. Residentially, he alternates between Europe and The United States together with his wife and two-year-old son.
10:45 AM | Mindfully Successful: Integrating the Science of the Brain and Breath
Margo Boster, co-founder of ImpaQ Solutions, is an executive and leadership coach incorporating the science of neuroleadership and psychology of adult development. She is an ICF credentialed Master Certified Coach (MCC) which is the highest level attainable and held by only 4% of credentialed coaches in the world. She is also an ICF Mentor Coach and Assessor, supporting other coaches in the journey to enhance their coaching. Prior to changing professions to be a full-time coach, Margo had more than 25 years of professional experience in senior leadership positions in information technology (IT) and health information management. She has a long history of helping organizations and the people within those organizations achieve goals they felt were beyond their reach.
She and her husband, Mark, moved to Arizona in 2011 from the East Coast. They have ridden a Harley Davidson motorcycle in all fifty US states and in Canada and are the happy grandparents of three boys and two girls.
11:45 AM | Luncheon
12:30 PM | Afternoon Keynote | Intercultural Creativity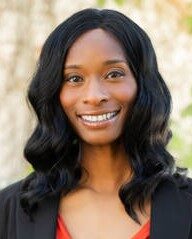 Genein Letford, Founder and Chief Creative Officer, CAFFE InterCreative Strategies, LLC
Genein Letford is an award-winning educator, best-selling author and international speaker on the Intercultural Creativity® and NeuroSomatic Creativity®. As a TEDx speaker and top neuro-creativity keynote speaker, she has inspired many leaders and educators to be aware of their brain influences their cultural lenses and creative abilities in order to produce innovative ideas for the classroom and workspace. She is the founder and Chief Creative Officer of CAFFE Strategies, LLC which trains administrators, educators and employees to unleash their Intercultural Creativity® for themselves and in their classrooms.
Pulling from her fifteen years of working with creative geniuses, her unique curriculum utilizes neuroscience, metaphorical strategies, heightened observation techniques and the creative arts to reawaken intuitive thinking in her attendees. She recently published her first children's book I AM CREATIVE! with her 4-year-old son, Shawn Letford to show how creative thinking develops. Her latest book, The Future Classroom Of Intercultural Creativity: Building Students Who Connect and Create Together has been labeled groundbreaking for education in the 21st century. Genein believes creative thinking paired with cultural competency are critical 21st Century skills and she is often called 'America's Creativity Coach' for her work in reigniting Intercultural Creativity® and in our youth and in our workforce.
1:30 PM | A CEO Imperative: Management Acumen Acceleration for Emerging Leaders
Linda Drake, Executive Coach & Consultant, Michael Beach Coaching and Consulting
Linda Drake of Drake Executive Coaching is a Certified Executive Coach with Michael Beach Coaching & Consulting (MBCC). Previously, Linda was the founder of a global information services company headquartered on the east coast.
For 24 years, the company provided international business process outsourcing for customer service, database management and quality assurance to Fortune 100 corporations. The company, winner of the State Quality Award, achieved ISO 9001 registration, the first company of its kind to achieve this designation worldwide. A certified woman-owned business, the company also received the Better Business Bureau Torch Award for Marketplace Ethics.
Ms. Drake is the recipient of numerous state and national awards, including Entrepreneurial Woman of the Year, the Philadelphia Business Journal Women of Distinction Award, Ernst & Young's Delaware Valley Entrepreneur of the Year, and the coveted Pioneer Award from PACE, the Professional Association for Customer Engagement. Ms. Drake also won the Women Impacting Public Policy (WIPP) Member of the Year Award for leadership as Membership Chair. She was also awarded the Alliance of Professional Women's Trailblazer Award for leadership in the state.
Ms. Drake has served on boards for publicly traded financial institutions and numerous national boards for top women CEOs. Linda has a BA & MA degree, and she is the proud mother of two fine sons. Also, on behalf of MBCC, she hosts the monthly Arizona TechFocus Member Spotlight Podcasts.
2:15 PM | Afternoon Break
2:30 PM | Building the Foundation: The Roadmap to Confident Technology Investments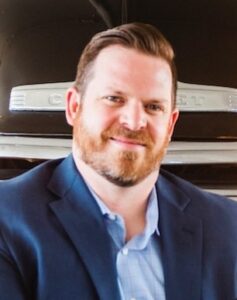 Sean Richards is the Head of Quality & Growth for Vincit, an award-winning software development and design company that excels in digital and commercial transformations, operating locally in Scottsdale, AZ, Orange County, CA, and in Finland. Sean oversees all initiatives for the US market for sales, marketing and acquisitions that drive the primary growth objectives of the company. Before Vincit, Sean provided tech-related consultation, marketing strategy and partnership management at several reputable companies and marketing agencies. He holds a Bachelor's Degree in Design Management from Arizona State University.
3:15 PM | How to be the chief storyteller of your brand
Matthew Clyde is the CEO and Founder of Ideas Collide, an Inc. 5000 company that provides custom marketing solutions operating in Phoenix, Arizona and Portland, Oregon – serving hundreds of clients worldwide.
Matthew always goes big. Big ideas, big brands, big impact! His love for story and innovation started as a young entrepreneur (age 8) networking and trying to convince neighbors from his parent's garage to exchange tools and unused yard items with each other (including a rental and "connection" fee he collected). Later his love of innovation and storytelling came to life at the Sundance Institute as a recipient of the Young Writers Award (age 19). After years working in New York and across the globe for internet, travel, and technology brands, he launched Ideas Collide (ideascolide.com) where he's developed some of the fastest growing, most iconic brands in the U.S.: Danzeisen Dairy, 1836 Farms, Banner Health, Vitamin Water, Best Western Hotels & Resorts, evolvedMD, Fresh Cravings, Centrl Office and more – all while investing back over $3M into community giving and impact. From working with best-selling authors (Stephen R. Covey, Spencer Johnson, Franklin Covey Co.) to Celebrity Chefs (Geoffrey Zakarian) and exciting local start-ups to important non-profits; Matthew views authentic connection, giving and bold innovation as being symbiotic for business success.
Notable recognitions include being named to the "Great 48" by Phoenix Magazine as one of the most influential Phoenicians; on the list of "40 Under 40" business leaders by the Phoenix Business Journal, and as one of the "Top 25 Minds in Marketing" by HSMAI (Hospitality Sales and Marketing Association International). Matthew is happiest when on the road experiencing unique destinations and travel adventures with his three children and loyal German Shepherd Boxer, Finn.
3:45 PM | Foresight 2030: Conversations About The Decade Ahead
Douglas Griffen, Founder & Director, Advanced Strategy Center, Co-Founder, Converge LLC
Douglas S. Griffen is the Founder/Director of the Advanced Strategy Center based in Scottsdale, Arizona. He is widely acknowledged as one of the most skilled group session facilitators in the country and has personally facilitated more than 5,000 strategic planning, brand, culture, purpose and stakeholder feedback sessions. His clients range from Arizona based private and public sector organizations, to national organizations and associations as well as global enterprises.
From a thought leadership perspective, Griffen is active in a wide range of technology, social, government, education and consumer trend issues. In 2020/2021, he facilitated a series of national thought leaders to better understand the trends that would influence the decade ahead.
His book, Foresight 2030: Conversations About the Decade Ahead (Why This May Be Most Consequential Decade Of Our Lives), was published in December of 2021 and has been well received in the marketplace, available to readers via Amazon marketplace He is active in the community and is a member of the Board of Directors of the Scottsdale Chamber of Commerce and a member of the Arizona Technology Council. Griffen is married with 4 grown and very active children. He is an avid skier, mountain biker, sprint triathlete, hiker and swimmer. He splits his time between the desert of Arizona and the mountains in Park City, Utah.
4:15 PM | Closing Remarks
5:00 PM -7:30 PM | Dinner on own
Meet in Poco Diablo Resort lobby to break out into groups for a self-organized dinner. Click here for list of dinner suggestions. Please call the Concierge at (928) 282-7333 for assistance with making reservations in advance.
7:30 PM | Dessert Welcome Reception and Star Gazing
Enjoy an array of desserts, drinks and a private star gazing experience on the Sunset Terrace at Poco Diablo Resort.
TUESDAY, July 25th
Golf tournament at the Sedona Golf Resort, 35 Ridge Trail Dr, Sedona, AZ 86351
10:00 AM | Shotgun start at Sedona Golf Resort
2:30 PM | Golf Awards Luncheon
For those who are not golfers, we are offering a hiking tour courtesy of PADT. 
9:45 AM | Meet in main lobby of Poco Diablo Resort
10:00 AM | Hike departs from Poco Diablo Resort to Pig Tail Trail.
The trail is within walking distance from the resort, please dress appropriately and bring water. Once hike is finished, participants will have the option of joining the group at a nearby restaurant for a leisurely lunch in Sedona. Note that this activity is free of charge. Lunch expenses are own and transportation is not provided. If you are interested, please RSVP to [email protected].
Any retreat registration cancellation must be made by June 19th. Attendees are responsible for hotel bookings which are subject to the hotel's cancellation policy.

About the Poco Diablo Resort
Unwind in spacious accommodations that combine the comfort of home with the convenience of a full-service hotel. Plunge into the heated outdoor pool or relax in our whirlpool spa. Indulge at their full service spa with a massage, a facial and a mani-pedi. Refine your backhand on one of four tennis courts or grab a workout in the state-of-the-art fitness center. Read more…
Booking your accommodations: The AZTC has a room block for the nights of Sunday, July 23rd and Monday, July 24th.
Room Block Name: Arizona Technology Council
To book a room online, visit Poco Diablo Resort. You can also call 928-203-5923.
Please be aware the deadline for booking your room at the AZTC rate is Friday, July 7th.
Interested in sponsoring the 2023 CEO Leadership & Golf Retreat?
Contact

[email protected]

for information on the various sponsorship opportunities. 
Location
1752 State Route 179
Sedona , AZ 86336
Venue
Poco Diablo Resort
Date
July 24, 2023
Thru
July 25, 2023
Time
Two Day Event
Cost
AZTC Member Conference $400 | Non AZTC Member Conference $450 | AZTC Member Conference with Golf $525 | Non-AZTC Member Conference with Golf $625 | AZTC Member Golf $150 | Non AZTC Member Golf $200 | AZTC Member Golf Foursome $600 | Non AZTC Member Golf Foursome $800
Register